Now That 'Kissing Booth 2' Is Out, What Other Rom-Coms Are Available for Streaming Exclusively on Netflix?
After months of anticipation, Netflix finally added the sequel to its trendy rom-com, The Kissing Booth, to its streaming platform. This isn't the only adorable comedy movie on this service, though. Netflix has a number of original and exclusive movies available for binge-watching. From Clueless to To All the Boys I've Loved Before, here are a few of our favorites.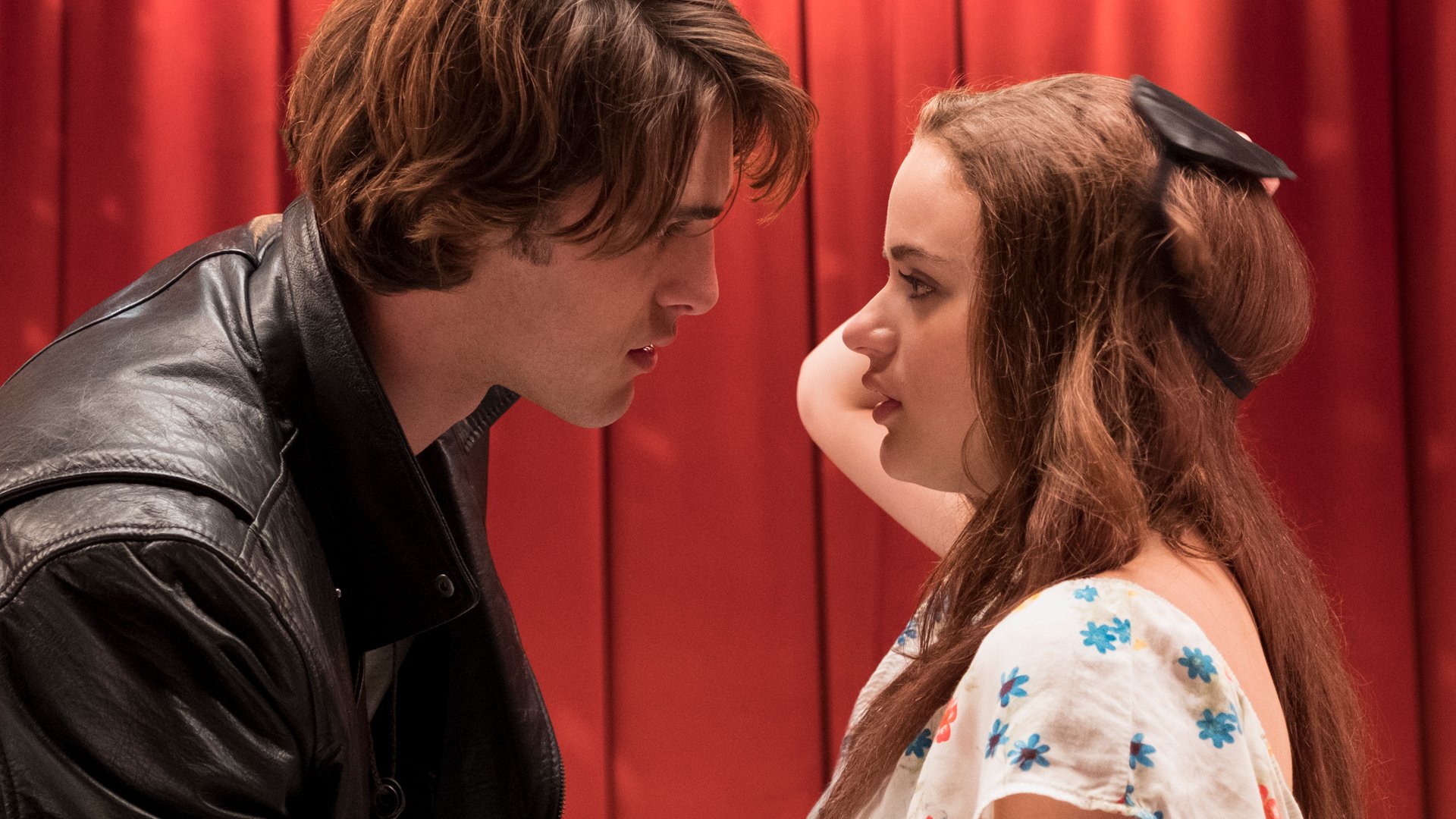 'The Kissing Booth' and the sequel, 'The Kissing Booth 2'
When Elle signs up to do a charity kissing booth, she finds herself coming face to face with her crush. That's just the beginning of this Netflix original movie, The Kissing Booth, starring Joey King.
Now, the sequel to this movie, titled The Kissing Booth 2, is finally available for streaming on Netflix, which tells the story of these characters after Noah heads off to college. Will their romance survive the long-distance? Or will a new boy change everything for Elle?
RELATED: Is 'The Kissing Booth 3' Coming to Netflix? Joey King Says the Cast Wants to Return for Another Round
'To All the Boys I've Loved Before'
Perhaps one of Noah Centineo's most popular movies, To All the Boys I've Loved Before tells the story of one girl who's written love letters to every boy she's ever liked. When Lara Jean's crushes all accidentally receive love letters, including her sister's ex-boyfriend, Lara Jean pretends to date Peter Kavinsky. Everything changes when the two start catching feelings for each other.
'Clueless'
Just in time for the anniversary of this film, Netflix added this 1990s classic to its streaming platform. Clueless is the story of one bright, persuasive, and incredibly stylist high school student named Cher.
Cher loves giving people makeovers and driving in her totally adorable Jeep. One of the things she doesn't love, though, is high school boys. Imagine dating one of them? Ugh, as if! Throughout this movie, Cher goes on a journey of self-discovery, even doing one of the most important makeovers of her life: a makeover of her soul.
'Someone Great'
Okay, so it might be a reverse rom-com, but Someone Great tells the story of one girl who discovers herself after a rough breakup. From the producers of Bridesmaids, this movie features Gina Rodriquez as the main character, who often has flashbacks from her picture-perfect relationship. 
Now, she's determined to have one last New York City adventure before she packs it all up and leaves for San Francisco to pursue a new job opportunity. It's funny, it's relatable, and it's also available exclusively on Netflix.
Rom-coms like The Kissing Booth, as well as the movie's sequel, are now available for streaming exclusively on Netflix. To learn more about this streaming platform and to subscribe, visit their website.
RELATED: 'The Kissing Booth 2' Stars Jacob Elordi and Joey King Reveal How They Found 'Balance' After Their Public Romance and Split
RELATED: Hot off the Heels of His Broadway Debut in 'Dear Evan Hansen,' Jordan Fisher Stars in 'To All the Boys: P.S. I Still Love You'