Love 'The Kissing Booth 2'? Watch These 4 '80s Teen Movies on Hulu
Fans of The Kissing Booth 2, don't fret. There are plenty of other teen movies to watch after catching up on the latest from Elle (Joey King), Lee (Joel Courtney), and Noah (Jacob Elordi).
Follow it up with one of these '80s teen movies streaming right now on Hulu. Don't have Hulu? Check out teen movies on Netflix to fill the void until The Kissing Booth 3. 
1. 'Risky Business'
Never seen Risky Business? Now's the time to watch Tom Cruise in one of his most iconic movies ever. 1983's Risky Business features the three-time Oscar nominee playing Joel, a Chicago teen who wants to let loose and have some fun while his parents are away for the weekend. 
Just 21-years-old during the making of the film, Cruise's most memorable Risky Business scene is when he dances around in his socks and underwear to Bob Seger's "Old Time Rock 'n' Roll." 
The scene inspired commercials, Saturday Night Live skits, and had people flocking to movie theaters. To this day, the scene and Cruise's outfit has a place in pop culture.
2. 'Girls Just Want to Have Fun'
Another throwback is Sarah Jessica Parker's turn as a dance-loving teen in 1985's Girls Just Want to Have Fun. Years before she portrayed Carrie Bradshaw on HBO's Sex and the City, Parker played Janey, a teen who loved watching a dance competition TV series after school.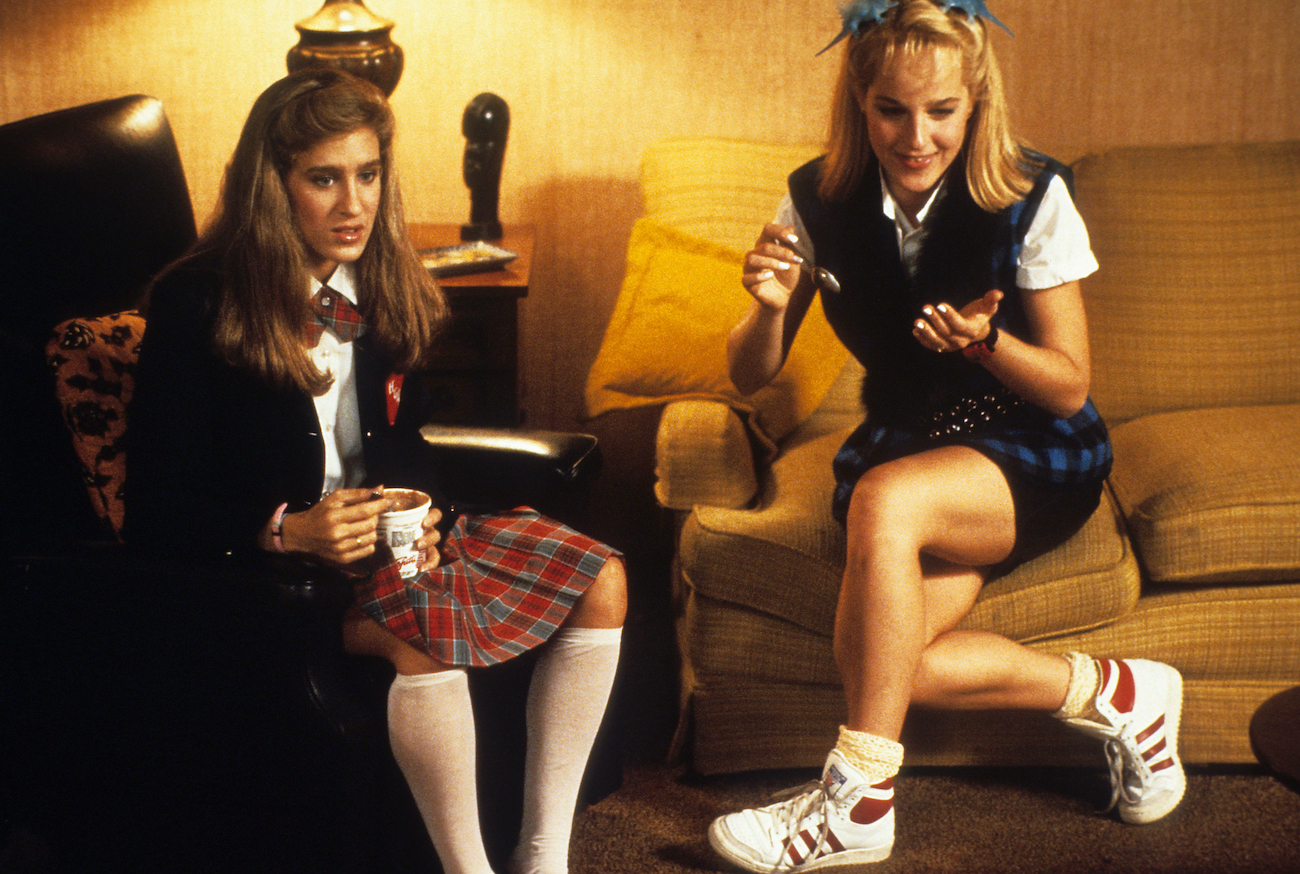 The only problem is that Janey's strict father doesn't approve of her extracurricular activities. When she moves to a new town and befriends her classmate, Lynne (Helen Hunt), Janey finds herself disobeying her father for the first time and entering the dance competition. 
Besides seeing Parker and Hunt in the earlier days of their acting careers, Shannen Doherty shows up in her pre-Beverly Hills, 90210 days. 
3. 'Footloose'
Another big hit from the '80s that's become a classic like Risky Business is 1984's Footloose. A young Kevin Bacon plays high school student Ren McCormack. His character moves from Chicago to a small Midwestern town from only to discover there's a ban on dancing and rock 'n' roll music. 
Ren tries to change things in his new home but realizes it might be harder than he anticipates thanks to John Lithgow's character, Rev. Shaw Moore. Despite the no-dancing rule, there's plenty of it in Footloose. 
Today, Footloose remains one of Bacon's most recognizable movie roles ever. It's become part of pop culture even getting referenced in Guardians of the Galaxy references Footloose. 
4. 'Heathers'
Before 2004's Mean Girls introduced the world to The Plastics there was Heathers. The 1989 film directed by Michael Lehmann follows Veronica (Winona Ryder) and J.D. (Christian Slater) as they exact revenge on the mean girl group known as the Heathers.