'Kissing Booth': Joey King Deleted Her Shady Tweet About Jacob Elordi Because She Was Called Out
Joey King tweeted about Jacob Elordi lying then deleted it. The 'Kissing Booth' star has explained why she was called out for it.
Fans were quick to notice Joey King calling out Jacob Elordi on Twitter for his comments in a recent interview. The Kissing Booth star later explained her tweet and why she decided to take it down so quickly.
Joey King and Jacob Elordi used to date
King played Elle Evans and Elordi played Noah Flynn in the first Kissing Booth movie. They became close while working together and eventually started to date in 2018.
The actors still went on to make two more movies together after their breakup. They've only said positive things about each other publicly and King has acknowledged that it wasn't easy working with her ex-boyfriend.
The second movie shows Elle continuing high school as Noah goes away to college. The couple struggles handling the big change and Elle prepares to make the big decision of where she wants to go to college next year.
The cast already filmed the third movie. It's set to be released on Valentine's Day in 2021.
Elordi claimed he hasn't watched 'Kissing Booth 2'
Sometimes actors decide to not watch their own work. Elordi claimed he didn't watch the sequel in an interview with Variety.
"I haven't seen it," he told the interviewer. "You've seen more than I have. I don't know if I'm allowed to say that, but I haven't."
He asked the interviewer what they thought of the movie. "Yeah, it was cute," they said. "Be honest," Elordi said.
"I thought it was better than the first one," they said. "That's so kind of you," Elordi said.
King responded to this on Twitter. "Jacob watched it. He's capping," she tweeted. Soon the tweet was later deleted without explanation.
She deleted her tweet because she was called out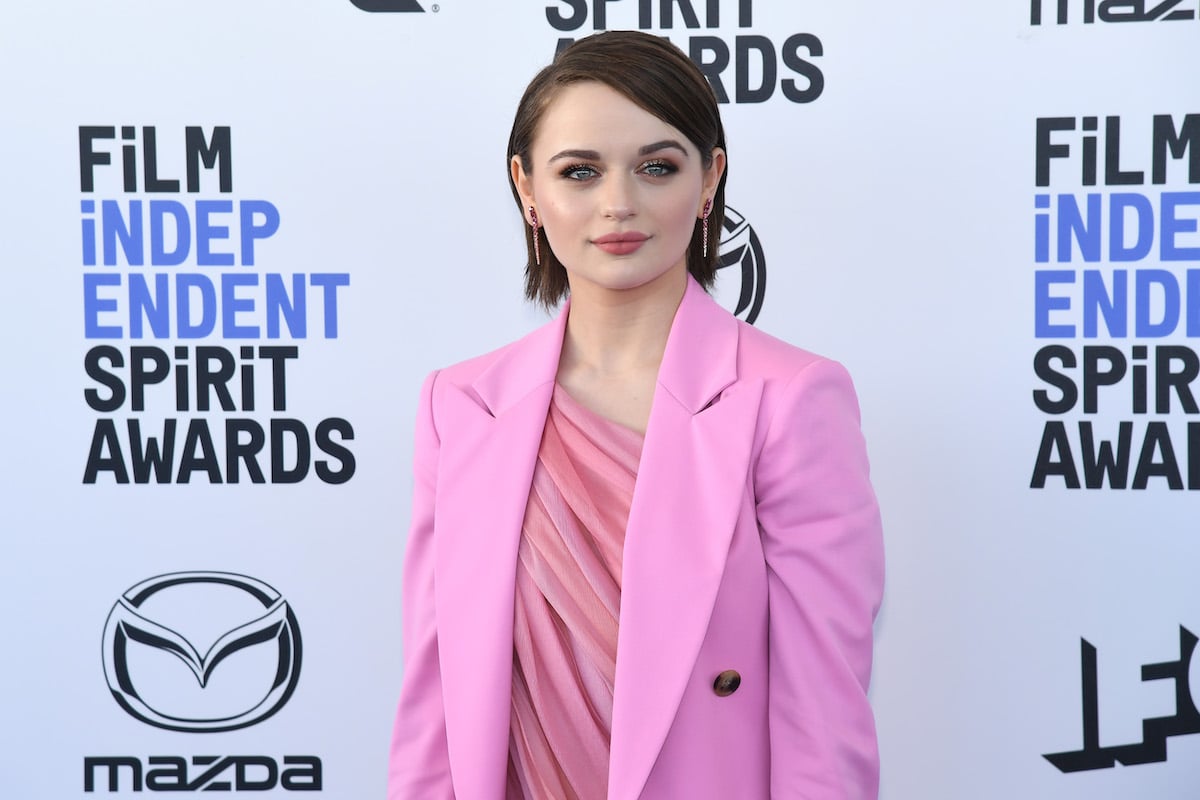 King later talked about her deleted tweet on The Howard Stern Show. She said she was called out for appropriation in her tweet.
"'Capping' means lying. I heard the term 'capping' on, like, TikTok and Twitter and Instagram, and through friends, and I was like 'I guess this is the new thing.' Apparently it's not," King said. The word comes from the Black community.
"It's something that I should not have used as a white person. I took it down… Two accounts on Twitter called me out for it. That's why I deleted it. People thought it was because I was like 'Oh no, I shouldn't have said that about him,'" she explained.
She also claimed the tweet wasn't a sign of her being on bad terms with her co-star. King said she got Elordi's permission to tweet it "so that was fine."
It sounds like the stars are still playful with each other after their breakup. King took down her tweet not because it offended Elordi, but because of the word she used to poke fun at him.