'Kissing Booth': Why Jacob Elordi 'Hated Every Second' of Preparing for the First Movie
Actors often have hard workout schedules leading up to roles where their body will be shown. That was the case for Jacob Elordi when he was preparing for his first movie. He went on to say he hated it and the reactions he got from Kissing Booth fans.
Jacob Elordi once said Noah Flynn in 'Kissing Booth' is awful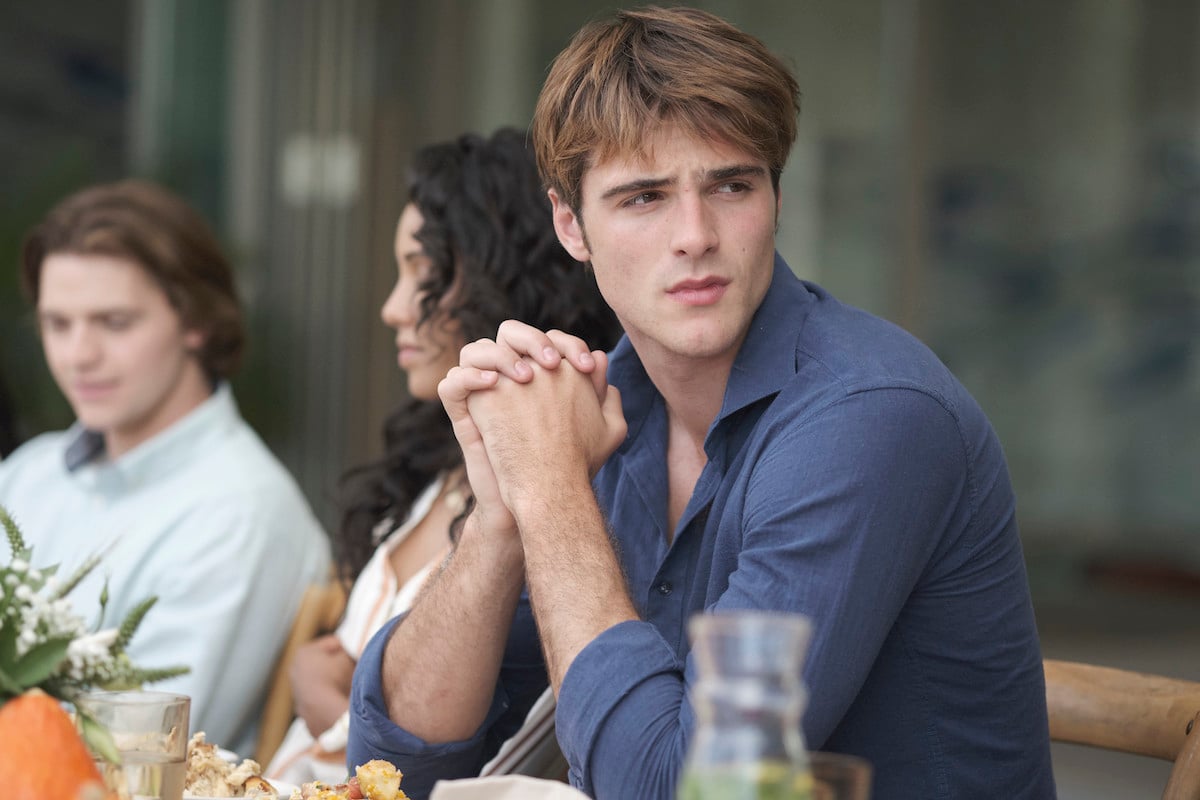 The first movie showed Elle (Joey King) struggling with having a crush on Noah Flynn (Elordi.) She was hesitant to do anything about it because it would break a rule of her friendship with his little brother, Lee (Joel Courtney.)
Noah is seen making fun of Elle and telling her what to do throughout the movie. Many fans found his actions romantic, but Elordi said the character is pretty awful and his Europhia character helped address that.
"The Kissing Booth was the first film I ever made — it was sort of my ticket to Hollywood, so I was really grateful for that," he told The Hollywood Reporter. "It's almost like righting my wrongs a little bit too, because the character in The Kissing Booth is awful and it's never really explained. He's kind of idolized and made into a hero, so I suppose this show is showing why."
He hated every second of preparing for it
Elordi worked out seven days a week to play Noah Flynn. He was focused on gaining muscle to play the popular high school student.
Fans of the first movie noticed Elordi's body. They would often comment on it but the actor wasn't happy about that.
"At the time [I shot The Kissing Booth], I was super young and got thrown into a world where everyone wanted to talk about my body … it really f*king bothered me," he told Men's Health.
"I don't identify with that whatsoever," he continued. "I was trying to prove myself and be known as an actor. It was so much working out and I hated every second of it."
The actor slimmed down to play troubled Nate Jacobs in Euphoria. He then didn't train for The Kissing Booth 2.
The actor said this is because he's concerned about his physical health. "I wanted to be able to walk and run with my grandkids when I'm eighty-something, you know? It's more about being functional as opposed to actual aesthetics," he explained.
The third movie will be released next year
The teaser trailer for the third movie is already out. It shows Noah, Elle, Lee and Rachel (Meganne Young) hanging out by the pool. Elle gets a phone call in front of them but she ignores it.
If there's one thing we've learned from Elordi's interview he probably didn't train for this movie either. Fans will have to watch the movie to see what Elle will decide after the second movie's big cliffhanger.