Kit Harington Fires Back at 'Offensive' Comments as He Is Spotted With Rose Leslie and Her Growing Baby Bump
During a recent interview, 'Game of Thrones' star Kit Harington fired back at comments a chancellor made about people who work in the arts.
Kit Harington has a lot to say about UK politics and how the government is handling the pandemic. During a recent interview, the Game of Thrones alum fired back at comments a chancellor made about people who work in the arts. At the same time, Harington decided to get political, the actor is also preparing for the birth of his first child with his wife, Rose Leslie.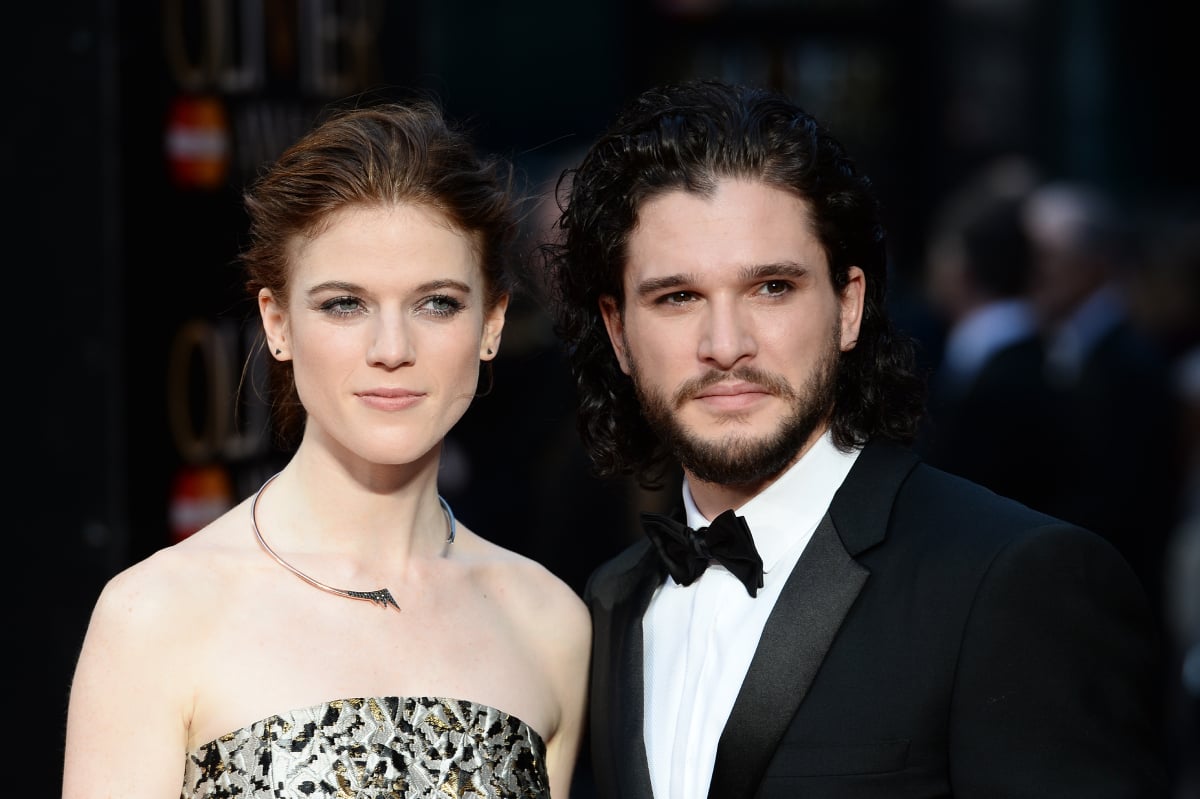 Cameras recently spotted Kit Harington with Rose Leslie and her growing baby bump
Last month, Leslie revealed she was expecting her and Harington's first baby when she posed for a photoshoot in Make magazine. According to The Sun, cameras just spotted Leslie's growing baby bump while the couple was loading luggage into their new Land Rover Defender.
In the pics, Leslie wore a navy sweater and black pants with a trendy hat. The actress went makeup-free while she held their pet dog's leash and stood outside the couple's vehicle. The 33-year-old's growing bump was on full display while she helped Harington load the car. Harington also kept things casual by wearing a light brown top and fitted gray jeans.
During the pandemic, Leslie and Harington moved from the US back to their home in England. She said that it's been a "glorious thing" to be able to "run to the countryside and recoup."
"It's a great privilege to be surrounded by greenery, birdsong and hedgerows, and our delightful neighbors. It's so peaceful," Leslie said.
She also revealed that she calls their 15th-century Tudor manor house in East Anglia "the house that Jon Snow built."
A UK Chancellor believes people in the arts need to 'adapt' and train for different jobs
As the UK locks down for a second time this year amid the pandemic, Chancellor Rishi Sunak suggested that people in the arts should "adapt" their jobs and train for something different. Sunak told ITV News that people from "all walks of life" should consider changing jobs.
"I can't pretend that everyone can do exactly the same job that they were doing at the beginning of this crisis," he said. "That's why we've put a lot of resources into trying to create new opportunities."
When the interviewer asked specifically if the UK's "fabulous musicians and artists and actors" should get another job, Sunak noted that work was still available in the entertainment industry. However, he added that people in the arts need to adapt.
Sunak said that things can't happen the same way now that they did before the pandemic. He noted that "everyone is having to find ways to adapt and adjust to the new reality, including artists.
Kit Harington fires back at Chancellor's 'offensive' comments
During a recent interview with UK presenter Robert Peston, Harington fired back at Chancellor Sunak's comments. Harington told Peston that Sunak's suggestions was "offensive."
"I don't know what the Chancellor said or didn't say, but I think the suggestion that people should just retrain is quite offensive," Harington said. "It suggests that our jobs in the arts are just sort of hobbies that we can let go of on a whim."
Harington noted that the UK has a "rich history of theater and the arts." He believes it is one of their greatest exports. He says that what artists do is valuable, and people need to recognize that.
"It brings a lot of money into this country, just on a purely economic basis, so the idea of retraining is a silly one, I think," Harington said.
Fans can see Kit Harington in his latest role in Netflix's anthology series Criminal UK. Season 1 through 8 of Game of Thrones are available on HBO Max.