Kit Harington Opens Up About His Sobriety and 'Exorcising Demons' in 'Henry V'
Kit Harington has returned to the theater and is currently starring in Shakespeare's Henry V in London's West End. It's a modern staging of one of the Bard's most popular plays — a study of war and the psychology of power.
But for Harington, playing the titular role has become quite personal. Unexpectedly, it has been "a way of exorcising demons" for the Game of Thrones alum nearly three years after going to rehab for alcohol.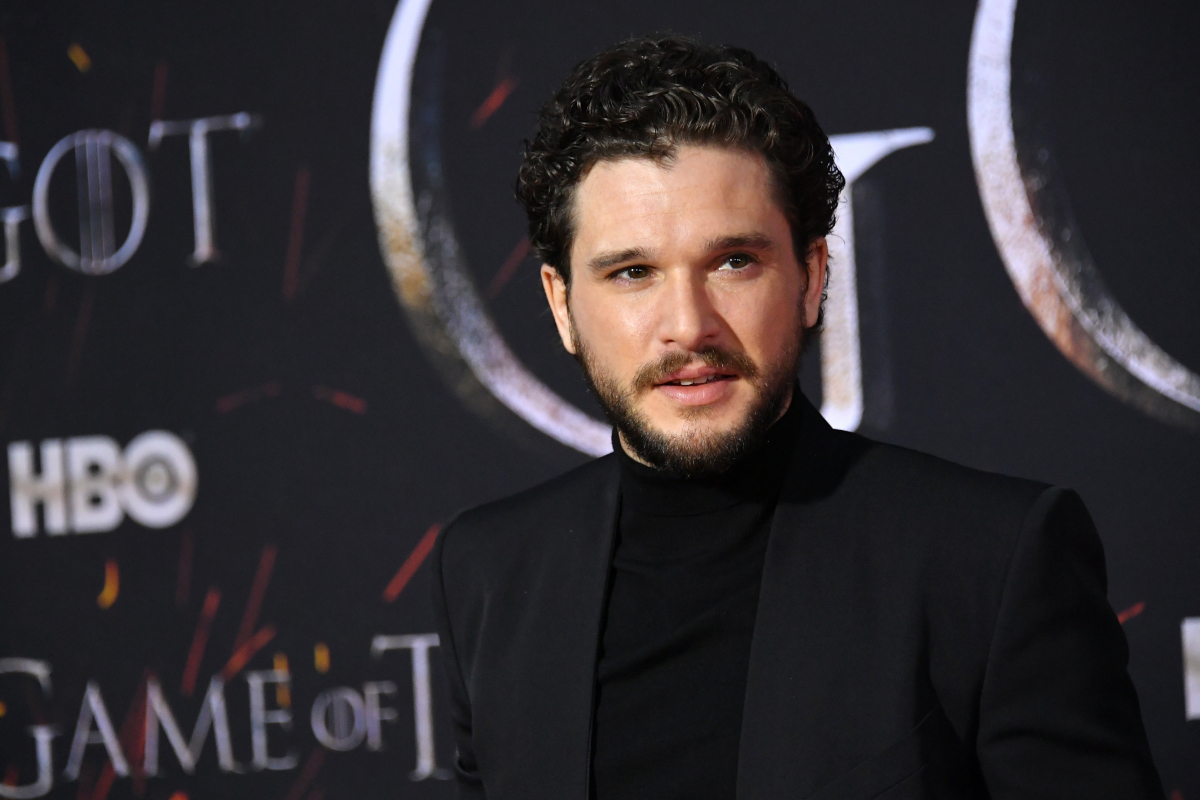 Kit Harington doesn't want to resurrect Jon Snow
Harington says that when some people find out that he's playing the role of Henry V, their first thought is of his Game of Thrones character Jon Snow. While he admits that there might be some similarities at first glance, he says that resurrecting Snow is "definitely not what we're going for."
Because of the modern staging of the play, it's in "an alternate universe, if the monarchy were still in charge." Harington noted that he was "very keen not to do swords."
"There's an element of me always trying to get away from that comparison, but at the same time, you're not going to, so why try? A large portion of the audience coming to this will be fans of that show, and that's a great thing," Harington told The Guardian.
'Henry V' is a way of 'exorcizing demons'
Despite the play's political themes of nationalism, power, and war, Harington admits that it's become way more personal than he ever expected. After going to rehab for addiction to alcohol in 2019, the Eternals star says it left him feeling suicidal. He says that starring in Henry V has been "a way of exorcizing demons."
"But I think all acting is in some way," Harington confessed.
The actor says that he looked at Henry just the way Shakespeare implies — as a recovering addict. Then, he asked what happens to a person "when they put down one lifestyle and cross to a different thing?" And if that "different thing" is power, what does that look like?
Kit Harington opens up about his sobriety
Harington noted that "addiction gone wrong is a very selfish trait." He says it's a "self-centered disease" and "even a sober addict can be a very selfish person." The Game of Thrones star even thinks that he may have become an actor because of the underlying issues of his addiction.
RELATED: 'Eternals': Kit Harington Plays Coy When It Comes to His Future in the Marvel Cinematic Universe
"This is a very addictive job," he says. "In a week's time, I'm going to go out, stand on stage and get applause and it's going to be a huge rush and a high. The trouble is, I never really wanted to come down from that high."
The 'Henry V' star has been sober for almost three years
Harington says that he has finally learned how to come down from that high, and he's "much happier for it." He's getting close to three years of sobriety, and he says he's well on his path to recovery.
"All I can say to anyone thinking about it is it's a wonderful way of living your life. It saved me, for sure," Harington shared. "I feel like a much more grounded, settled person. I'm so grateful that I got sober before having a child."
Kit Harington focuses on the positives of starring in 'Game of Thrones'
Harington admits that toward the end of Game of Thrones, he wasn't doing well. Between the global fame, the grueling work, the scrutiny, and the alcohol addiction, he believes there is an element of himself that "didn't survive it." But, he doesn't blame the role or the HBO series.
"I think that would have happened were I in that show or not. I look at it with great fondness, I feel very privileged to have been in it and I'm continuing to get to be in the theater, in large part, because of that show.," Harington said.
RELATED: Kit Harington Went to 'Take a Pee' and Came Back With a Major Revelation About 'Game of Thrones'
"There's a baby boy downstairs, and my wife [Rose Leslie], who I met on the show. I looked at it from a perspective of tortuousness and anxiousness a lot when I was in it. I've got no reason to be doing that now."
Henry V runs through April 9 at the Donmar Warehouse in London. All eight seasons of Game of Thrones are available on HBO Max.