Kit Harington Shocks 'Game of Thrones' Fans With a Recent Revelation About That Controversial Ending
Game of Thrones star Kit Harington recently opened up about the show's controversial ending. When the series finale aired last spring, many fans were not happy about the decision to kill off Daenerys Targaryen (Emilia Clarke), especially at the hands of Harington's character, Jon Snow. It's been a year since the series called it a wrap and Harington is finally sharing his thoughts on how Jon's story ended.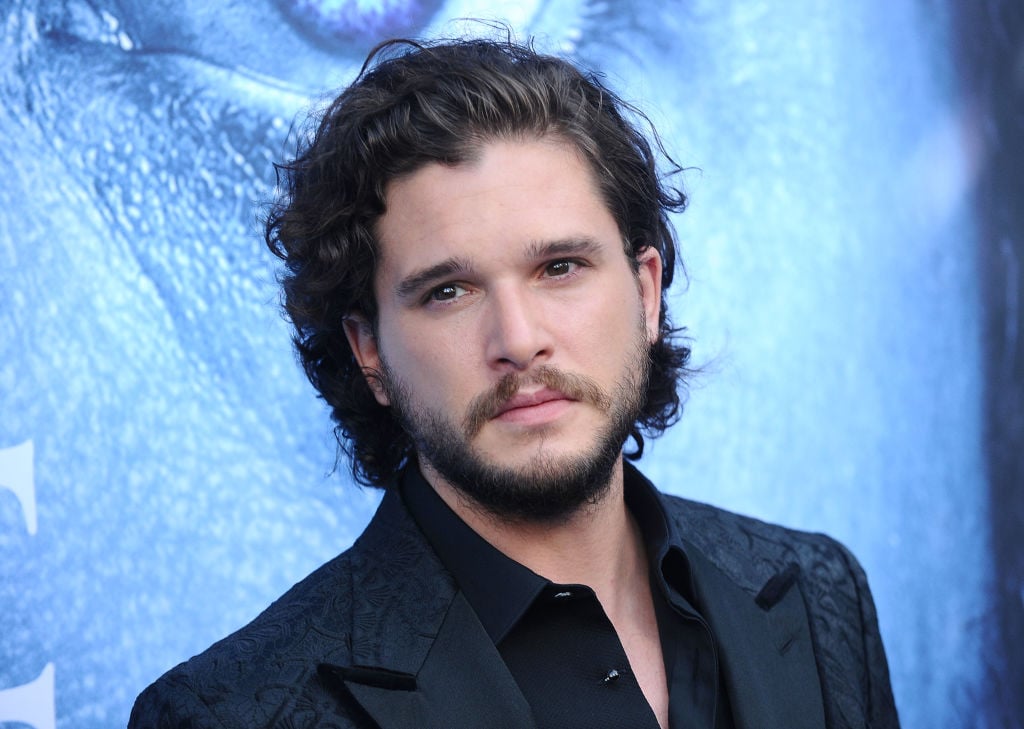 'Game of Thrones' ends on a sour note with fans
Jon was one of the main characters on the show and seemed destined for a grand ending after Melisandre (Carice van Houten) brought him back to life in season 6. The series upped the stakes when it revealed that Jon was really Aegon Targaryen and had a rightful claim to the Iron Throne.
But instead of going for the crown, Jon threw his full support behind his love interest, Daenerys, who also seemed like she would make a great ruler.
That all changed, of course, in the final episodes of the show. Shocked fans watched as Daenerys fell into madness and burned down King's Landing with her last remaining dragon. Fearing that Daenerys was turning into a tyrannical dictator, Jon murdered her in the show's finale.
RELATED: 'Game of Thrones' Star Kit Harington Reveals Exactly What Jon Snow Was Thinking in This Unforgettable Season 8 Scene
After killing Daenerys, Bran Stark (Isaac Hempstead-Wright) banished Jon to live out his days north of the wall. Needless to say, viewers were very upset with the show's conclusion, mostly because it seemed very rushed.
Although the ending rubbed many fans the wrong way, Harington recently shared his thoughts on what happened in the finale.
Kit Harington shocks 'Game of Thrones' fans with new revelation
Taking to social media, Harington took part in a special Q&A session with fans. After one viewer asked what he thought of the Game of Thrones ending, Harington admitted "I haven't seen it."
"When people say to me, 'I wish you'd been on the Throne or I wish you'd been with Dany on the Throne,' I disagree because Jon's place was always in the North," he added.
Harington went on to say that he doesn't believe Jon would have been happy living in the South. He compared Jon to Ned Stark (Sean Bean) and concluded that Jon belonged in the North more than any other place in Westeros.
This is hardly the first time Harington has opened up about Jon's fate. According to Express, the actor told Ryan Seacrest in January that he thinks about Jon "all the time." He also said that he cannot believe how fast time flies and admitted that it has been difficult to adjust to life after Game of Thrones.
Some of Harington's co-stars have also addressed the show's controversial end. A few months ago, Clarke admitted that she "really felt" for Daenerys' ending and thought Jon Snow should have been punished more for murdering her.
How did Kit Harington react when he first read the script for the 'Game of Thrones' finale?
Harington has had well over a year to process how Jon's story ended, but when he first read the script for the finale, he was completely floored by the storyline. According to USA Today, Harington admitted that the first table read with Clarke was a shocking experience.
"I remember my mouth dropping open and looking across Emilia at the table, who was slowly nodding as I went, 'No, no, no!' It was a 'holy (expletive)' moment," he shared. "Jaw-dropping."
Harington noted that he and Clarke filmed their final scene in the throne room over a period of three weeks. Producers apparently wanted to capture "every conceivable angle" in the scene, which resulted in a "highly emotional scene."
RELATED: Kit Harington's Character in Marvel's 'The Eternals' Has Some Eerie Similarities to Jon Snow
The actor confessed that filming Daenerys' final scene in Game of Thrones was one of the "hardest" moments in the history of the show. While fans are still upset over how things ended, Harington clearly feels as though Jon got the ending he deserved.
All eight seasons of Game of Thrones are available to stream on HBO Max, Go, and Now.