'Knives Out' Sequel: Director Rian Johnson Definitively Answers Whether Chris Evans Will Return
'Knives Out' director Rian Johnson is officially working on a sequel to his 2019 hit. Now he has confirmed if Chris Evans will return to star.
It probably won't be called Knives Out 2, but it's on its way.
After Star Wars: The Last Jedi, everyone was curious to see what writer/director Rian Johnson was going to do next. That film segmented the Star Wars fan base in such a fierce way that Johnson became a divisive figure among certain moviegoers. However, the filmmaker behind Brick and Looper followed his detour into the "galaxy far, far away" with a surprising new project.
No one expected Johnson's next movie to be a murder mystery inspired by Agatha Christie novels. Yet, the resulting "whodunnit," Knives Out, still emerged as one of 2019's most pleasant surprises. During its theatrical run, the critically acclaimed film earned $307 million worldwide against a production budget of just $40 million. It also earned Johnson his first Academy Award nomination.
Now the film officially has a sequel in the works. But will anyone from Knives Out, namely one Chris Evans, be coming back for more?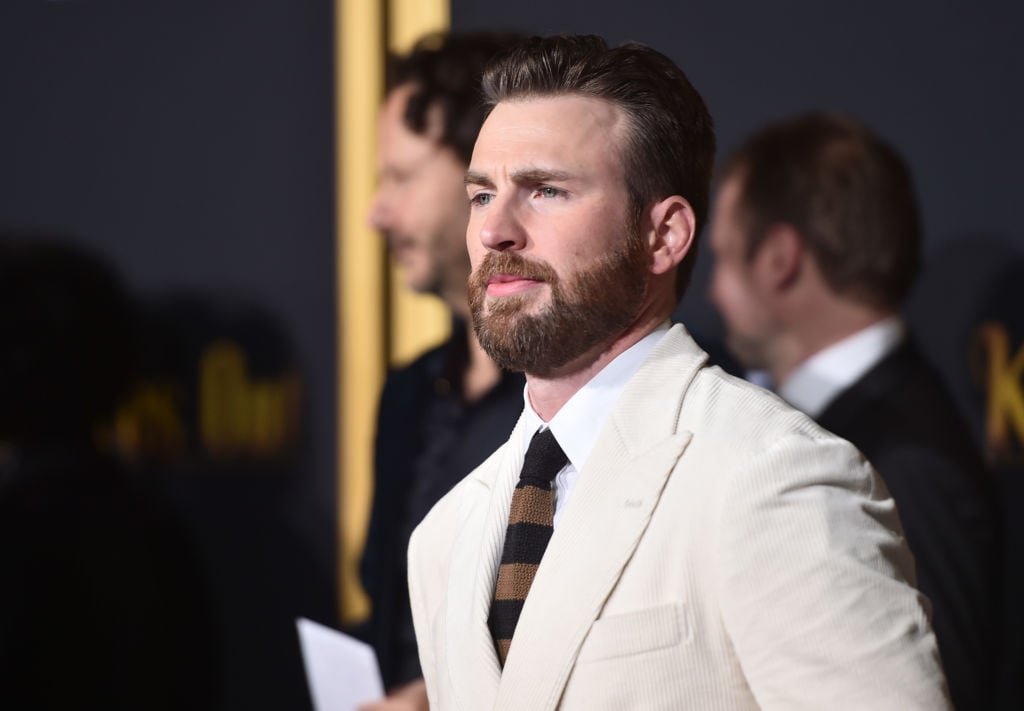 The 'Knives Out' sequel is shrouded in mystery
Appropriately enough, details about the Knives Out sequel remain a mystery. The most likely reason for this is probably because Johnson hadn't begun active development on the project until the studio gave him the green light to begin work. However, that hasn't stopped the internet from speculating about who might star in Johnson's next film.
The ensemble cast of Knives Out — which includes Jamie Lee Curtis, Michael Shannon, Toni Collette, and Lakeith Stanfield — is a big part of the film's mainstream appeal. Yet, even in a sea of stars, Ana de Armas and Daniel Craig manage to stand out. In fact, both stars earned Golden Globes for their performances in the film.
Craig, of course, will return as master detective Benoit Blanc for the Knives Out sequel. But thus far, he's the only confirmed cast member. Johnson considers the Southern sleuth his own take on Christie's Hercule Poirot. So expect Blanc to headline any subsequent mysteries. Serendipitously, the role comes along just as Craig's run as James Bond is winding down.
Rian Johnson comments on Chris Evans' possible return
But what about Evans? In the past several years, the actor has become beloved the world over for his performance as Captain America in the Marvel Cinematic Universe. So fans would assume Johnson could be eager to have Evans pop up to cause more trouble in Knives Out 2. If so, they would be dead wrong.
In a recent interview with The Hollywood Reporter, Johnson directly addressed whether Evans — or any cast members other than Craig really — would be back for the Knives Out sequel. Comparing the project to another of Christie's Poirot novels, Johnson confirmed the movie would take a "whole new location, whole new cast" angle to continuing the story.
Unfortunately for Evans' fans, his character, Ransom Drysdale, and his stellar sweater collection will not be reappearing. For those who have seen Knives Out — no spoilers here — Ransom probably wouldn't fit into a new mystery anyway. Taking a more anthology-style approach to this Benoit Blanc franchise feels more in line with Johnson's inspirations. Besides, it opens up a world of possibilities for which stars could join the fun next.
Who will star in the 'Knives Out' sequel then?
Now that Knives Out has become a bonafide smash, we imagine Johnson will have an even easier time getting A-list stars to sign on. However, at this point, we have no indication who might join Craig on the big screen. The internet is flooded with ideas, of course, starting with Johnson's past collaborators.
Naturally, the most common fan suggestions come straight from The Last Jedi. But will folks such as Mark Hamill, John Boyega, or Kelly Marie Tran actually join Knives Out 2? What about recent Oscar nominee Adam Driver? He is a particularly popular choice, as is Craig's real-life wife, Rachel Weisz. We'll just have to sit tight and wait for word on what Johnson has planned.