Kobe Bryant and Daughter Are Buried In Corona Del Mar
Here's what's known about Kobe and Gianna Bryant's final resting place.
Where Kobe Bryant and his young daughter, Gianna, were laid to rest last week has been revealed. His wife and family said their final goodbyes to the basketball great at a graveyard close to their home.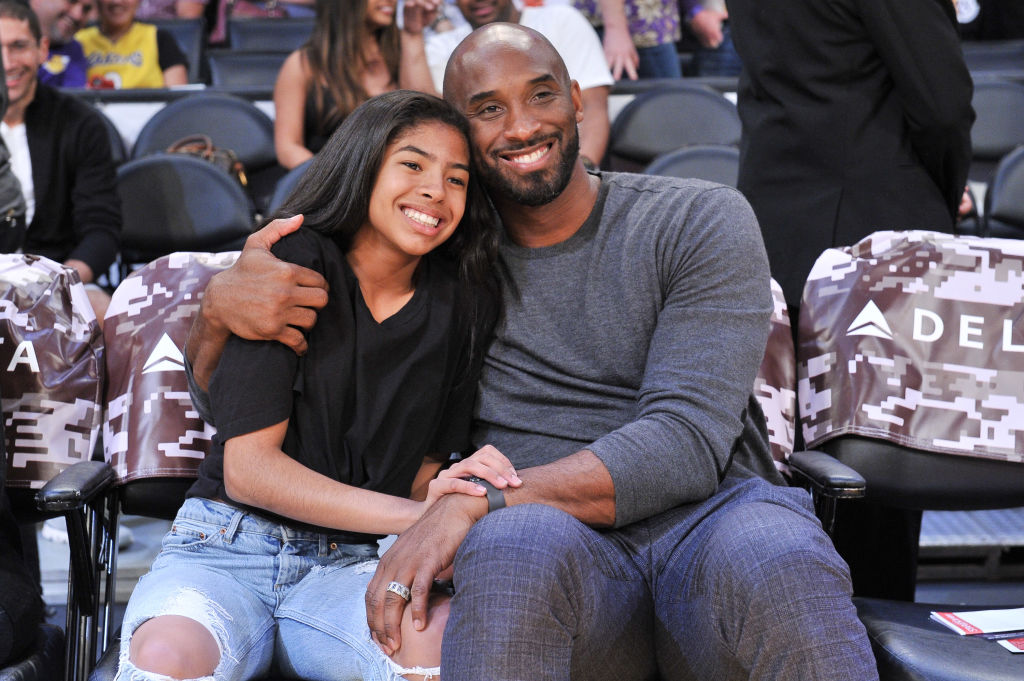 Here's what is known about Kobe and Gianna's final resting place.
Their tragic accident
The helicopter accident on Jan. 26 took the lives of nine people. In the case of coach John Altobelli and his wife and daughter, nearly their entire family was killed. The Altobellis left behind a 16-year-old daughter. Each victim leaves a destroyed family and community.
Of course, it is no different for Kobe Bryant and his daughter. In the wake of their passing, his wife, Vanessa, has been left to raise their other three daughters on her own.
As for the official cause of the accident, the National Transportation Safety Board (NTSB) released a preliminary report but it will take at least a year to conclude what brought the helicopter down. The weather at the local airport on the day of the Sikorsky S76B's crash was 1,100 feet overcast with 2 ½ miles of visibility.
The Los Angeles Times reported recently that investigators will be looking at passengers' cellphones and the pilot's iPad for clues, hoping to understand what may have taken place in the flight's final moments.
Kobe and Gianna Bryant's memorial is set for Feb. 24 at the Staples Center
While the NBA legend and his daughter were already laid to rest in a private funeral by their family, Vanessa has planned a public memorial for fans and friends to pay their respects.
According to TMZ, 88,000 people have already registered for tickets to the event. Staples Center can accommodate 20,000 people. It had initially been rumored that the memorial would be held at the L.A. Coliseum, which seats almost 80,000. The tickets for this event will be in high demand.
The media outlet reported that the L.A. Lakers have released ticket information for what is being called "A Celebration of Life For Kobe and Gianna Bryant." Anyone wanting tickets can register online at Ticketmaster, where tickets are available at the following rates: $224, 2 for $224, and upper deck seats for $24.02. The specific pricing numbers are a nod to the Bryants' basketball shirt numbers: 24 for Kobe and 2 for Gigi.
Kobe and Gianna share the same final resting place as actor John Wayne
Pacific View Memorial Park is located close to the Queen of Angels church where Kobe and his family attended services at 7:00AM the morning of the tragedy. The cemetery has a strict policy of revealing gravesites only to family of the deceased.
Prior to Kobe and Gianna, the most famous person laid to rest at Pacific View was actor John Wayne, whose grave went unmarked for almost twenty years. His son, Ethan, at that time, had a metal plaque placed on his father's resting place with the image of a cowboy.
Ethan told the Los Angeles Times in 2004 that his family did not want to mark his father's grave to be considerate to those visiting the cemetery.
"They don't want their loved ones' graves trampled on," he said. Ultimately, he said, he and his family decided his father deserved his own marker.
"If [his fans] want to go see him, I think it's wonderful," Ethan said. "He had a tremendous impact on people."
It is not known what kind of grave marker, if any at least for the immediate future, Vanessa Bryant may have chosen for her late husband and daughter.
Read more: Jennifer Lopez's Emotional Post to Kobe Bryant's Wife, Vanessa