Kobe Bryant's Final Message to Lebron James Spotlights His Great Sportsmanship
The whole world is shaken after basketball legend Kobe Bryant died in a freak helicopter crash on January 26th. Bryant had retired from the sport that made him a star in 2016 and was devoting his time to his family, including his basketball prodigy daughter Gianna, who tragically died with him. While fans remember his life and legacy, many media outlets are publishing memories of Bryant and examples that highlight his devotion to professionalism and sportsmanship.
Kobe Bryant was one of the greatest basketball players of all time
Bryant was born in 1978 and at a young age, revealed himself to be an incredibly talented basketball player. As a very young man, Bryant began his NBA career with the Los Angeles Lakers. He would ultimately play with the Lakers for his entire twenty-season career, becoming forever linked with both the team and the city of L.A.
Bryant earned multiple awards and honors over the years, including being named Most Valuable Player several times and becoming the youngest player in league history to reach 30,000 career points at the age of thirty-four. Ultimately, Bryant won a total of four All-Star MVP Awards, tying with legendary player Bob Pettit for the most in NBA history.
Bryant retired from basketball in 2016 but he continued to show his love of the game in other ways. In 2018, Bryant made the short film Dear Basketball and won an Academy Award for Best Animated Short Film for the project.
In his final years, Bryant spent the majority of his time with his family, including his wife Vanessa Bryant and their four young daughters. Kobe Bryant's youngest daughter, Capri, was born in June 2019, making her less than a year old when her father passed away.
How did Kobe Bryant die?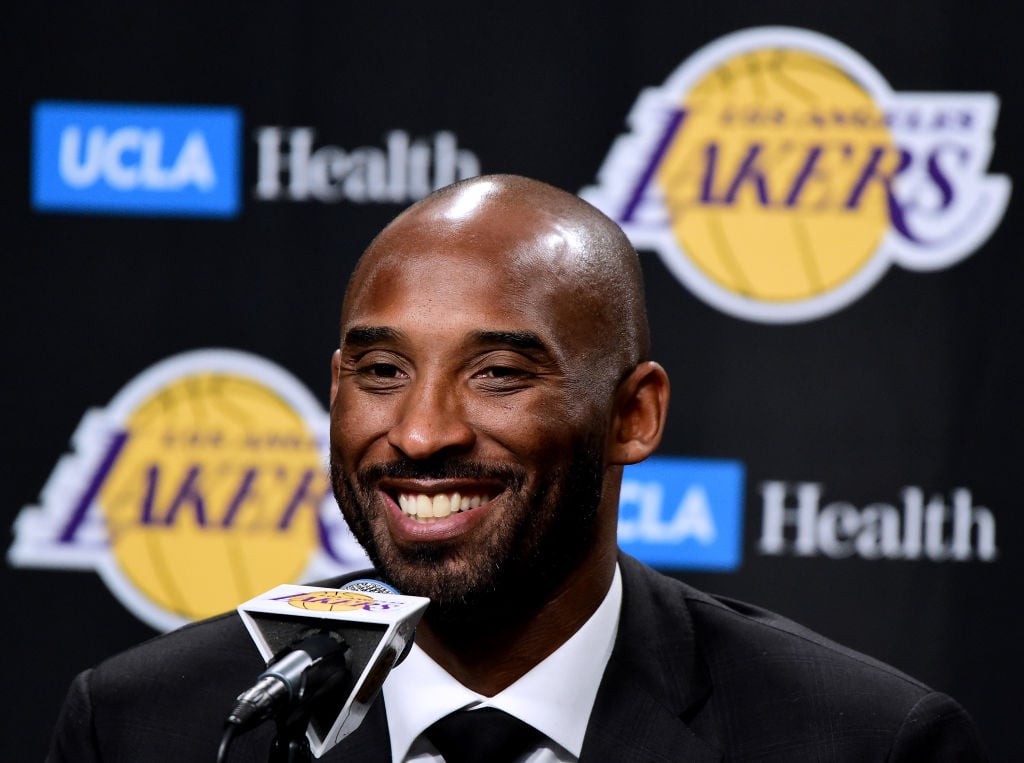 On the afternoon of January 26th, multiple news outlets reported that Bryant, along with several other passengers traveling in a private helicopter, had died as a result of a deadly crash. The weather conditions at the time were reported to be foggy, which could have contributed to the crash, although details of what caused the crash are still vague.
While many initially assumed that the news was a hoax, it was quickly revealed to be fact and fans everywhere went into mourning. Bryant's legendary status and young age made the accident even more tragic.
The fact that his young daughter was with him — Bryant's thirteen-year-old daughter, Gianna, was among the deceased passengers — added even more layers of sadness to the story. Fans and media personalities everywhere struggled to make sense of it all.
What message did Kobe Bryant send to LeBron James?
Above all else, Bryant was the consummate sportsman. His love of basketball dominated his early years and he was well known as one of the most competitive players in the sport.
Still, when it came to recognizing greatness, he wouldn't hesitate to give credit where it was due. The weekend before he died, Bryant reached out to fellow basketball star LeBron James, acknowledging him with "much respect" for passing his — Bryant's — career points total.
In the wake of Bryant's passing, James spoke out, saying that "it doesn't make sense" that Bryant is no longer around and that he is happy to be in "any conversation" that includes a legend like Bryant. James also revealed that the very first time he met Bryant, the star gave him his shoes, perhaps as a form of passing the torch.
In the days and weeks to come, Bryant's family and friends will be left to pick up the pieces and move forward with their lives. Bryant's fans will continue to relive his memory through video clips and anecdotes about the truly indelible mark that he left on the game of basketball.