Kobe Bryant's Parents Were Barely Acknowledged at His Memorial and Twitter Reacted
Yesterday's "Celebration of Life for Kobe and Gianna Bryant" memorial for the late basketball legend and his daughter was, as expected, moving and at times, difficult to watch. The raw grief on the mourners' faces is still fresh and seeing his image and hearing his voice in clips shown could not have been easy for …
Yesterday's "Celebration of Life for Kobe and Gianna Bryant" memorial for the late basketball legend and his daughter was, as expected, moving and at times, difficult to watch. The raw grief on the mourners' faces is still fresh and seeing his image and hearing his voice in clips shown could not have been easy for his family and close friends to take.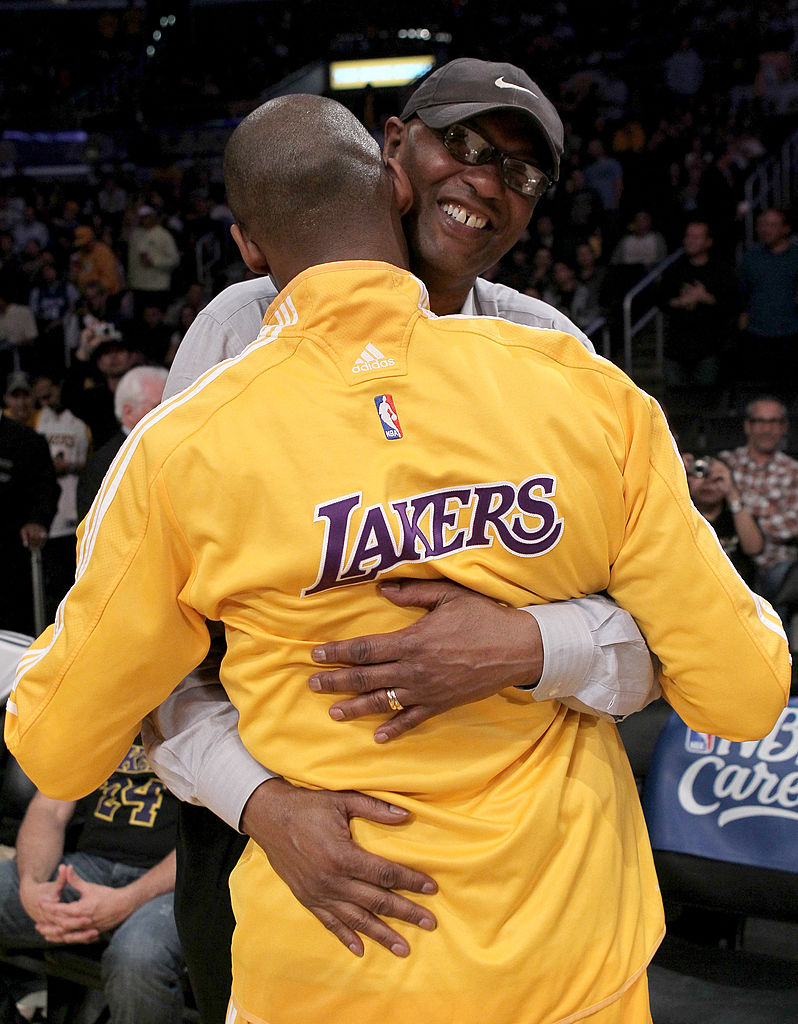 As the event went on, it became clear that there would be little to no acknowledgement of the athlete's parents or his siblings, who were in attendance. And Twitter took notice.
Here's what was said on the social media platform, plus the possible reasons for the omission.
Kobe's frayed relationship with his parents
Not much is known about Kobe's relationship with his parents before his death last month. However, shortly after Kobe and Vanessa's 2001 wedding, a 2003 interview with Kobe and his father, Joe (separately, of course), revealed hurt feelings, estrangement, and unresolved issues.
Kobe said in the interview that his father disapproved of Vanessa's Latin heritage, which Joe denied.
"Twenty years from now, when his own child grows up, he'll understand what I'm doing," Joe said at the time in regard to his decision to physically and emotionally remove himself from his son's life, choosing not to attend his son's wedding, to not visit his new family, and to not get to know his granddaughter at that time.
Since 2003, steps toward reconciliation and understanding have been taken. It's not clear how these efforts played out and the sports star's family of origin's lack of participation in this week's memorial service did not go unnoticed.
His parents' decision to sell Kobe's memorabilia caused friction between them and their son
Kobe cared for his mother and father, and was happy to provide for them financially. He did, however, disagree with their decision to sell some of his memorabilia.
It was not clear why his parents felt the need to sell their son's team items if he was already providing for them. Their version of events stated that Kobe gave them the items to do as they willed with them. Whatever the reason, it caused the already-present rift between them to deepen.
The couple later expressed remorse publicly saying, "We apologize for any misunderstanding and unintended pain we have caused our son and appreciate the financial support he has provided over the years."
What Twitter had to say
Twitter users' fingers were flying during the memorial service, expressing sadness and grief at Vanessa Bryant's eulogy, Michael Jordan's open weeping during his words, and especially at the absence of any expressed condolences for the late athlete's parents.
It is not known if Kobe's parents themselves chose not to be acknowledged or if it was thought best not to involve them in the memorial. Either way, Twitter was not having it.
One tweet expressed it this way, "loved #KobeFarewell but to have Kobe's parents & siblings not mentioned…Kobe did not get here via immaculate conception. Before Kobe was Kobe, he was Joe Bryant's son the first to introduce him to the game, he was Pam Bryant's son, his first love of a woman, he was a brother…"
With a similar expression of disappointment, another tweet said, "[Kobe's parents and siblings] were there. Shaq is the only one who acknowledged them. Everyone spoke about #kobe as an adult. No mention of his childhood or pictures of him as a kid with his parents and sisters. It was like he hatched from an egg at 18 in the NBA."
"Such a sad day for so many. Yet my WHOLE HEART ACHES for #PamBryant and #JoeBryant Kobe's parents, who are present at the #StaplesCenter but have not been acknowledged by ANYONE. They are his PARENTS," tweeted another person who saw Kobe's parents had not been mentioned.
The one speaker who did mention Kobe's parents and sisters was Shaquille O'Neal, saying, "To Vanessa and the kids, Kobe's parents, sisters, and the other loved ones who lost family on that tragic day, we grieve with you."
Read more: Jennifer Lopez's Emotional Post to Kobe Bryant's Wife, Vanessa