Kourtney Kardashian and Travis Barker Created a TikTok Video With Penelope Disick, and Fans Are Obsessed
Kourtney Kardashian is in the headlines more than ever lately, with Kardashian's high-profile romance with Travis Barker making her a tabloid hot topic. The two embarked on a red-hot romance in early 2021 and have been together ever since, with their recent engagement informing fans that they can expect to see a lot more of Kardashian and Barker in months to come. However, it is Kardashian and her daughter, Penelope Disick, who are making waves in recent days, with a fan-favorite TikTok video that features a cameo from none other than Barker himself.
Kourtney Kardashian and her daughter recently joined TikTok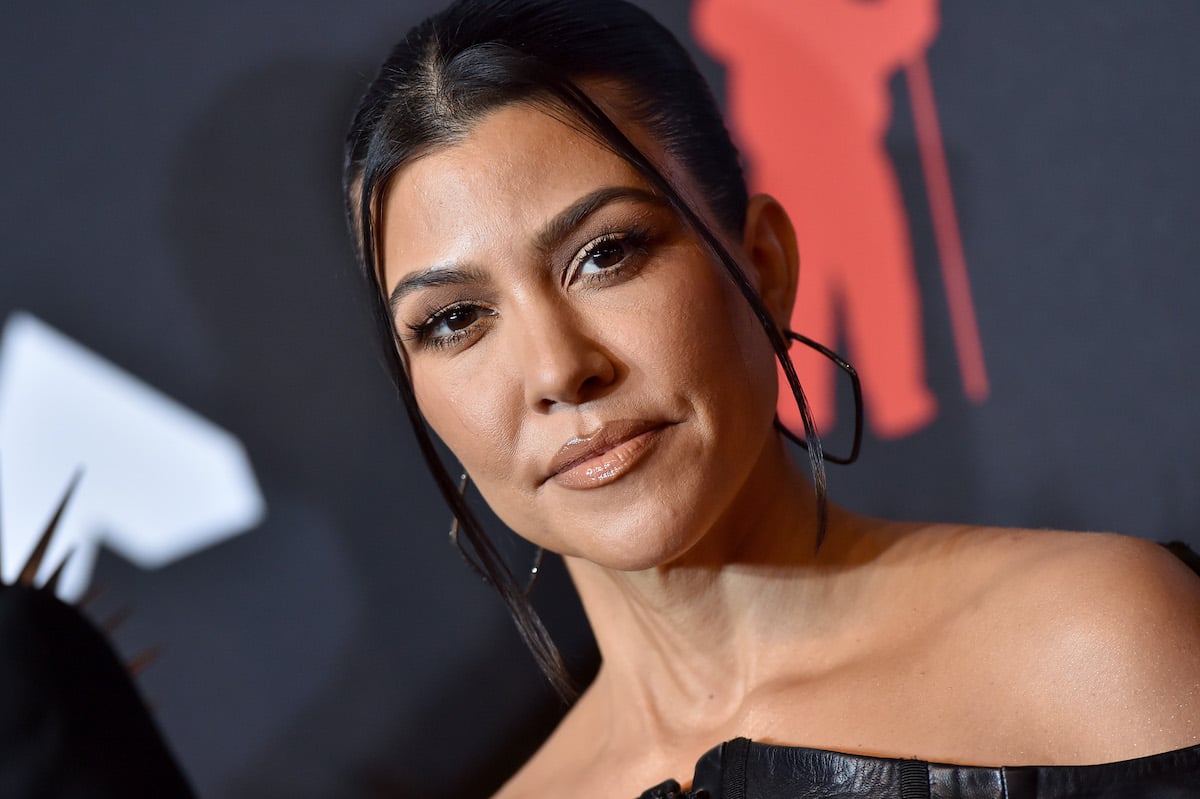 Kardashian was motivated to join the video-sharing platform TikTok by her 9-year-old daughter, Penelope. The two share a joint account, @pandkourt, which features a lot of videos presumably shot by Penelope. The videos include clips of everything from Penelope making hot chocolate and flying on private jets to deep-cleaning her sink, but occasionally, the little girl makes appearances in the videos.
The account, which has been verified and features a blue checkmark, notes in the bio "Account managed by an adult .Can we get to 3 mil please Thank you guys so much." Currently, Kardashian and Penelope's TikTok account has 2.4 million followers, and it seems as though the two are well on their way to hitting that 3 million goal—especially in light of a new TikTok video that has fans raving.
Fans are loving Kourtney Kardashian and Penelope Disick's new TikTok with Travis Barker
In late November, according to People Magazine, Penelope shared a brand-new video to TikTok. The video featured herself, Kardashian, and her fiancé, Blink-182 drummer Barker. In the video, fans can see the trio spinning in circles, dancing to the song "Helicopter" by Fazlija. At the end of the short clip, Kardashian and Barker stop dancing to share a hug, all while Penelope continues spinning.
The laid-back video gave fans some sweet insight into how the new blended family is spending the holiday season, with Kardashian dressed down in comfy clothes and Barker rocking loose pants and a T-shirt. Fans have left thousands of comments on the video, raving about how cute the family is and how much fun they seem to be having together. If the TikTok is anything to go off of, Penelope is clearly comfortable and happy with her soon-to-be stepfather and loves including him in her daily adventures. It seems likely that as Kardashian and Penelope's TikTok account continues to grow, fans might be able to get even more glimpses into their lives.
Kim Kardashian and North West are also on TikTok
Kourtney Kardashian and Penelope Disick's adventures on TikTok might have inspired some other family members to join the video-sharing platform. On Thanksgiving, Kim Kardashian and her daughter, North West, officially joined TikTok. The account, @kimandnorth, already has 2 million followers, with a biography that reads "Me and my bestie. Account managed by an adult."
The two have wasted no time at all, sharing lots of videos to TikTok, most of them clearly filmed by North. A lot of the videos, according to Elle, feature the mom and daughter duo spending quality time together, including indulging in a spa day (using Kylie Cosmetics products) and lip-synching along to various hit songs. At this rate, it might not be long before other members of the Kardashian family decide to hop on TikTok as well—and fans certainly won't mind getting the additional sneak peeks of the famous family's inner circle and private moments at home.
RELATED: Why Travis Barker's Ex Shanna Moakler Slammed His and Kourtney Kardashian's Halloween Costumes: 'Piss Poor Taste'