Kourtney Kardashian Fans Think She Could Handle a 'High Risk' Pregnancy
Kourtney Kardashian might be taking a step back from Keeping Up with the Kardashians, but she is in the news now more than ever. Between her recent drama with her sister, Kim Kardashian West, and the ongoing issue of her kids being featured on social media, Kardashian is possibly this season's buzziest family member. Still, it was the news that her ex-boyfriend, Scott Disick, just broke up with his girlfriend, Sofia Richie that really has fans talking — specifically, about the possibility that Kardashian and Disick could get back together and even have another baby, despite Kardashian's "advanced" gestational age.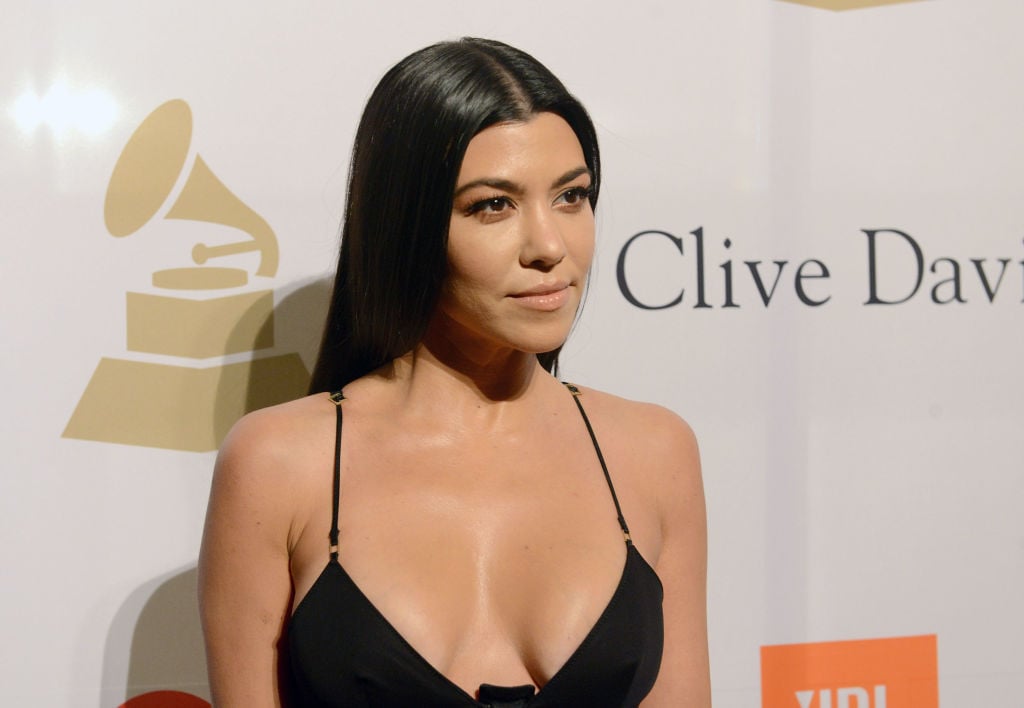 How many kids does Kourtney Kardashian have?
Kourtney Kardashian rose to fame on Keeping Up with the Kardashians, alongside her sisters. She was featured in several spinoffs and worked with her family on a wide variety of endorsement deals and product launches, from slim-tummy teas to clothing brands. Kardashian was involved in the majority of the drama during the early years of the show, especially when it came to her relationship with Scott Disick.
The two found it hard to stay on the same page, and the show documented their numerous fights. Still, they welcomed three children over the years, beginning with Mason in 2009 and followed by their daughter, Penelope Scotland, in 2012. Kardashian and Disick had another son named Reign Aston in December 2014. They broke up not long after Reign's birth, and although they have managed to co-parent successfully, they have not reportedly been romantically involved since. 
Kourtney Kardashian lives a very healthy lifestyle
Kourtney Kardashian is possibly best known for her devotion to a healthy lifestyle. The eldest Kardashian sibling follows an incredibly strict diet, reportedly eating keto and dairy-free. She favors foods such as wholegrain porridge, carb-free salads, made with avocado and boiled eggs, as well as vitamin and collagen supplements, and super-healthy protein shakes. While Kardashian doesn't often indulge, she doesn't completely deny herself cravings, and sometimes sneaks cookies or other small treats. Not only does she strictly police what she eats, she reportedly ensures that her three kids eat organic as well.
In addition to her healthy diet, Kourtney Kardashian always makes time to exercise and has admitted to hitting the gym nearly every day of the week. Although she might not be an exercise devotee like her younger sister, Khloé Kardashian, she still knows that exercise is important and understands the importance of a healthy body. 
Fans think that Kourtney Kardashian could safely have another baby
Kourtney Kardashian has been open about the fact that she would welcome another child. Now that Scott Disick and Sofia Richie have called it quits, a few fans have started to speculate that the former partners could reconnect — and possibly have another baby. However, one glaring issue with that scenario is the fact that Kardashian is forty-one years old. After the age of thirty-five, women are considered to be of advanced maternal age, and more prone to pregnancy complications. Still, fans are pretty sure that Kardashian would be OK.
In a recent Reddit thread, fans discussed the possibility of Kourtney Kardashian getting pregnant again, stating that "she is 41, but she gives me the vibes of someone who could have a healthy pregnancy at age 41-43ish." Another fan posted that "Kourtney's pretty healthy, so she'd be fine." Many other posters claimed that more and more women are having babies in their forties these days, so it is possible that the medical classification is somewhat outdated. There is also the factor of Kardashian being able to birth two children on television in a way that looked like a breeze! At this point, pregnancy, as well as Kardashian and Disick's relationship status, remains a matter of speculation — but if she does decide to try for a fourth baby, she certainly has many supporters in her corner.