Kourtney Kardashian's Last Meal on Earth Is This Fastfood Chain's Fries
Kourtney Kardashian is known for many things — her commitment to raising her three young children, her classic, minimalist style, and her love of posing for scanty bikini pictures.
Kardashian, who rose to fame for starring in her family's reality television show, Keeping Up with the Kardashians, has been very vocal over the years about her dedication to living a healthy lifestyle, follows a notoriously restrictive diet.
Still, she knows how to indulge when the occasion calls for it, and in 2016, she opened up about what her ideal day of meals would be and what fast-food staples she would choose for her last meal on earth. 
What is Kourtney Kardashian best known for?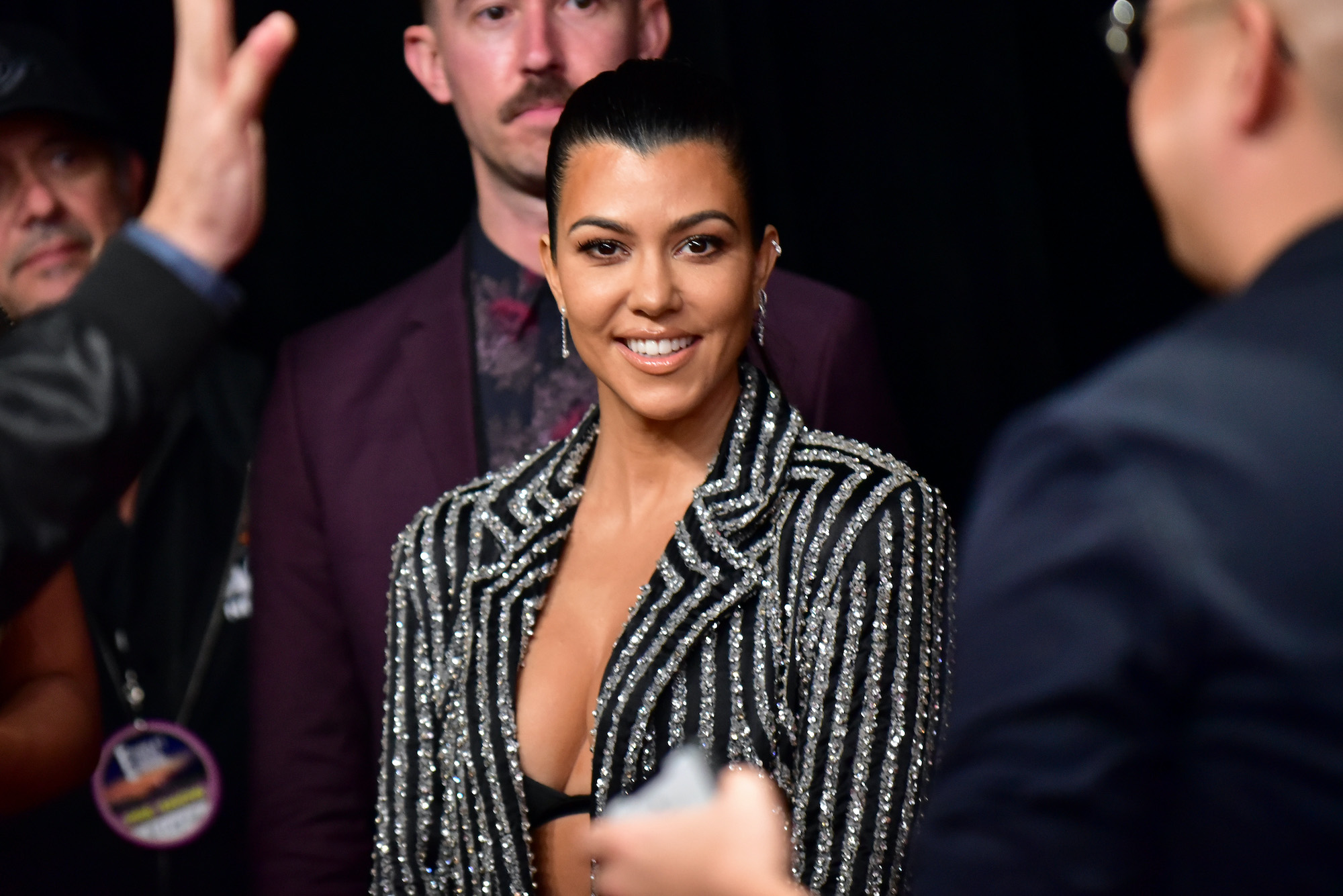 RELATED: 'KUWTK': People Have Questions About Kourtney's Dating Life
Kourtney Kardashian first rose to fame in 2007, when Keeping Up with the Kardashians debuted on television. Kardashian quickly started getting recognition in the fanbase for her signature vocal fry and her petite stature. As the oldest sibling in the Kardashian-Jenner clan, Kardashian has led the family in many ways. She became the first family member to go through a very public pregnancy, eventually welcoming her first child while the cameras rolled.
Over the years, Kardashian leaned into her identity as a mother, going on to welcome two more children with her then-partner, Scott Disick. As Kardashian's fame increased, she started working on other projects as well, eventually launching her very own lifestyle website, Poosh.
These days, as Kardashian prepares to exit Keeping Up with the Kardashians for good, she is more focused than ever on creating a happy, healthy life for herself. 
Kourtney Kardashian lives a healthy lifestyle
RELATED: The Surprising Foods Kourtney Kardashian Allows Her Kids to Eat
Kourtney Kardashian dedicated herself to getting healthy, after giving birth to her third child in 2014. Since then, Kardashian has become known as the sister most interested in healthy living and restrictive diets, and several times in recent years, the reality star has offered fans insight into her daily diet.
In 2017, Kardashian detailed her typical eating routine via Insider, revealing that she eats avocado pudding for breakfast, steering clear of carbs, and eats lots of lean proteins and vegetables for lunch and dinner.
Kardashian also practices intermittent fasting and usually tries to wait at least 14 to 16 hours in between eating dinner and breakfast. Additionally, Kardashian has frequent "detox days," where she imbibes nothing but bone broth and water all day long. Although Kardashian's diet is undoubtedly restrictive, it certainly works for her.
What would Kourtney Kardashian choose for her last meal?
RELATED: Does Kourtney Kardashian Want More Kids?
In 2016, Kourtney Kardashian sat down with The New Potato, revealing her favorite comfort foods and opening up about some of her most cherished indulgences. Speaking about her "ideal day" of food, Kardashian admitted that she would choose Bishi for breakfast, which is a classic Armenian dish. "I think I would still go healthy on lunch and have the chopped salad from the Beverly Hills Hotel," Kardashian said.
For dinner, she would pick a meal from Mastro's Steakhouse, featuring items like "pretzel bread, the cold crab legs, cream spinach and the butter cake for dessert." 
As for what she would choose as her last meal on earth, Kardashian said that she would go classic — "McDonald's french fries, and a McDonald's vanilla milkshake." She also stated that she would choose to eat that last meal with her kids. Certainly, Kardashian doesn't indulge in these items often, but it's clear that when she does want to hit the drive-through window, she goes all out. Stay tuned to Showbiz Cheat Sheet for all the latest entertainment news!