Kourtney Kardashian Still Faces Criticism For Mishandling Peneope's Controversial Nanny Incident
Kourtney Kardashian is the eldest sibling in the famed Kardashian clan, a reality star who is also a lifestyle guru and social media influencer. Kardashian, who is well-known for her longtime on-again, off-again relationship with Scott Disick, is preparing for the next phase of her life, as Keeping Up with the Kardashians is wrapping up the final season.
Still, it seems likely that fans will continue to have plenty to discuss regarding her life and parenting decisions, which have often made headlines. In a recent Reddit thread, some of Kardashian's followers discussed the way she handled a controversial incident involving her daughter, Penelope Disick, and one of her nannies. 
How many kids does Kourtney Kardashian have?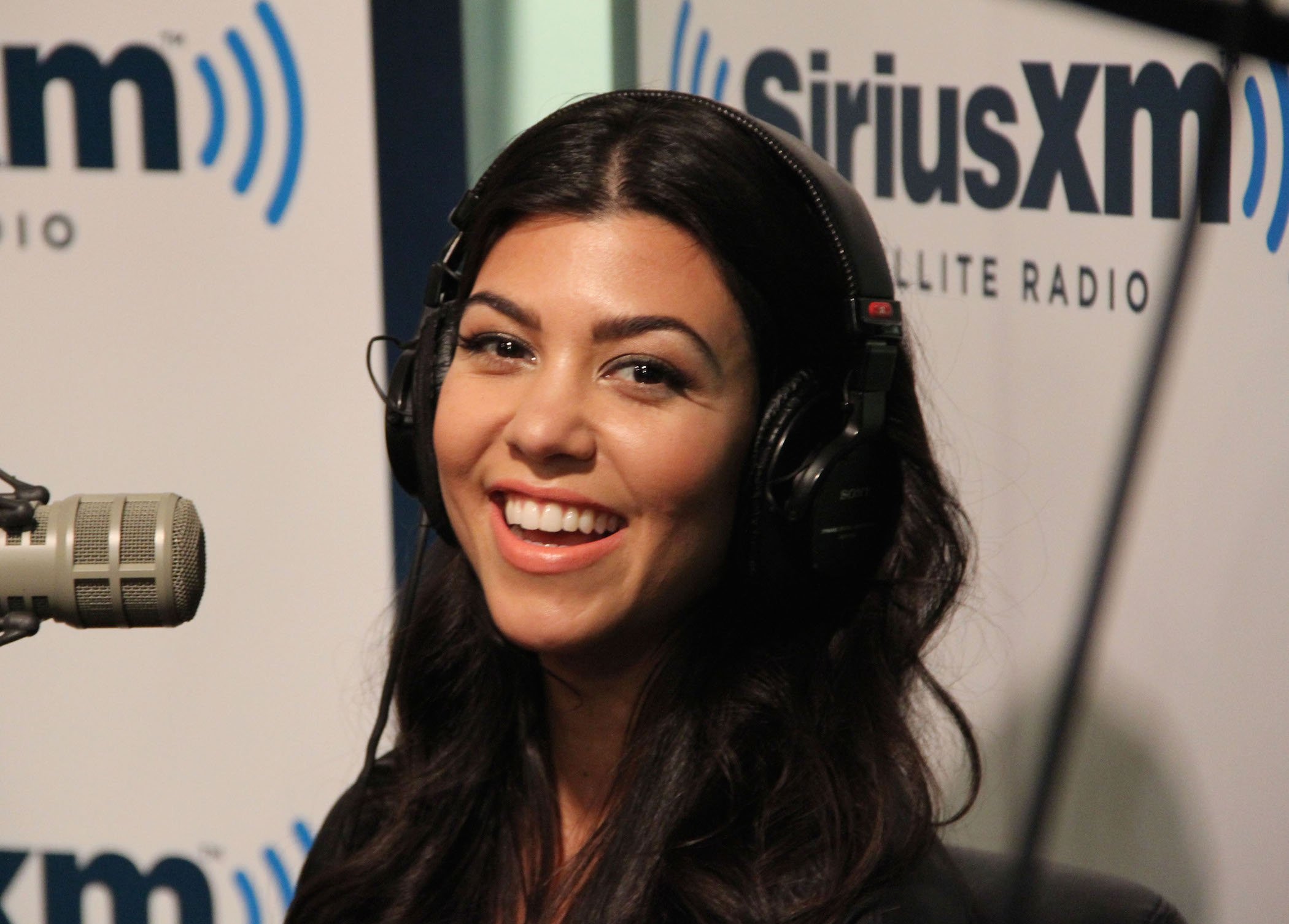 Not long after Keeping Up with the Kardashians debuted on television in 2007, Kourtney Kardashian announced that she and her boyfriend, Disick, were expecting a baby. Mason Dash Disick was born in 2009, and three years later, they had a daughter, whom they named Penelope Scotland Disick. Although Disick and Kardashian had a turbulent relationship, they went on to welcome a third child, Reign Aston, in December 2014.
Not long after Reign's birth, Kardashian and Disick split up. While they have continued to co-parent successfully, Kardashian's specific parenting decisions have occasionally come under fire from fans. 
Kourtney Kardashian has faced criticism from fans
Kardashian is well-known to fans of Keeping Up with the Kardashians as the "natural" sister, a woman who espouses the virtues of a healthy lifestyle. She follows a strict diet, doesn't regularly consume alcohol, caffeine, or sugar, and likes to use only all-natural skincare products.
Her approach to life extends to her parenting methods, as well. While these methods no doubt work for her, Kardashian's parenting has caused some backlash over the years.
Some fans have accused Kardashian of not responding appropriately when her kids act out — such as in an episode of Keeping Up with the Kardashians when her eldest son, Mason, apparently threatens to get into a fight with another child at school. In response to Kardashians' decision not to punish her kids, some fans have posted on social media, stating that she is too lax.
Kardashian, on the other hand, has consistently defended her choices, even posting on Twitter that "in my opinion, beating children is not the way to 'get your kids in check.' When children are hurting or frustrated, the answer is not to physically hurt them."
What do fans have to say about the way Kourtney Kardashian handled Penelope scratching her nanny?
In a recent Reddit thread, fans talked about another incident involving Kourtney Kardashian's kids. The incident took place in 2019, when Penelope, who was seven at the time, scratched her nanny in a fit of anger.
On an episode of the family's reality show, Kardashian admitted that the nanny quit after the incident, and while she got some backlash from her family members, Kardashian didn't seem phased. 
"Look i'm not trying to dismiss the situation, but why are people still mad at Penolope (sic) for scratching her nanny," a user on Reddit posted. "I understand that what she did was unacceptable but people still bash her in the comments whenever she gets posted and don't u find that wired that grown adults are still dragging a child about something that happened almost 2 years ago. What are your thoughts?"
Several fans chimed in, stating that the anger seems to be directed at Kourtney Kardashian, rather than Penelope. "I see people, including myself, talk about Kourtney's handling of the situation and her response to it," one fan posted.
"It reeks of entitlement and classism, and should rightfully be criticized. Kourtney was the one who wronged the nanny, not Penelope." Another one pointed out that "I think people are more upset about kourtneys "whatever!" attitude."
Ultimately, it seems as though no matter what critics have to say about Kardashian, she is determined to raise her kids on her own terms.