Kris Jenner Has Such a Huge Crush on Keanu Reeves, She Once Considered Giving Him an Unusual Gift for Valentine's Day
Corey Gamble may hold the key to Kris Jenner's heart, but he's not the only man she has her eyes set on.
A few years back, the Kardashian matriarch revealed on an episode of Keeping Up With the Kardashians that she has a massive crush on The Matrix star, Keanu Reeves. Though she was dating Gamble at the time, Jenner didn't shy away from sharing that she has the hots for Reeves. She even contemplated sending the actor a special gift for Valentine's Day so that he would know just how much she's smitten with him.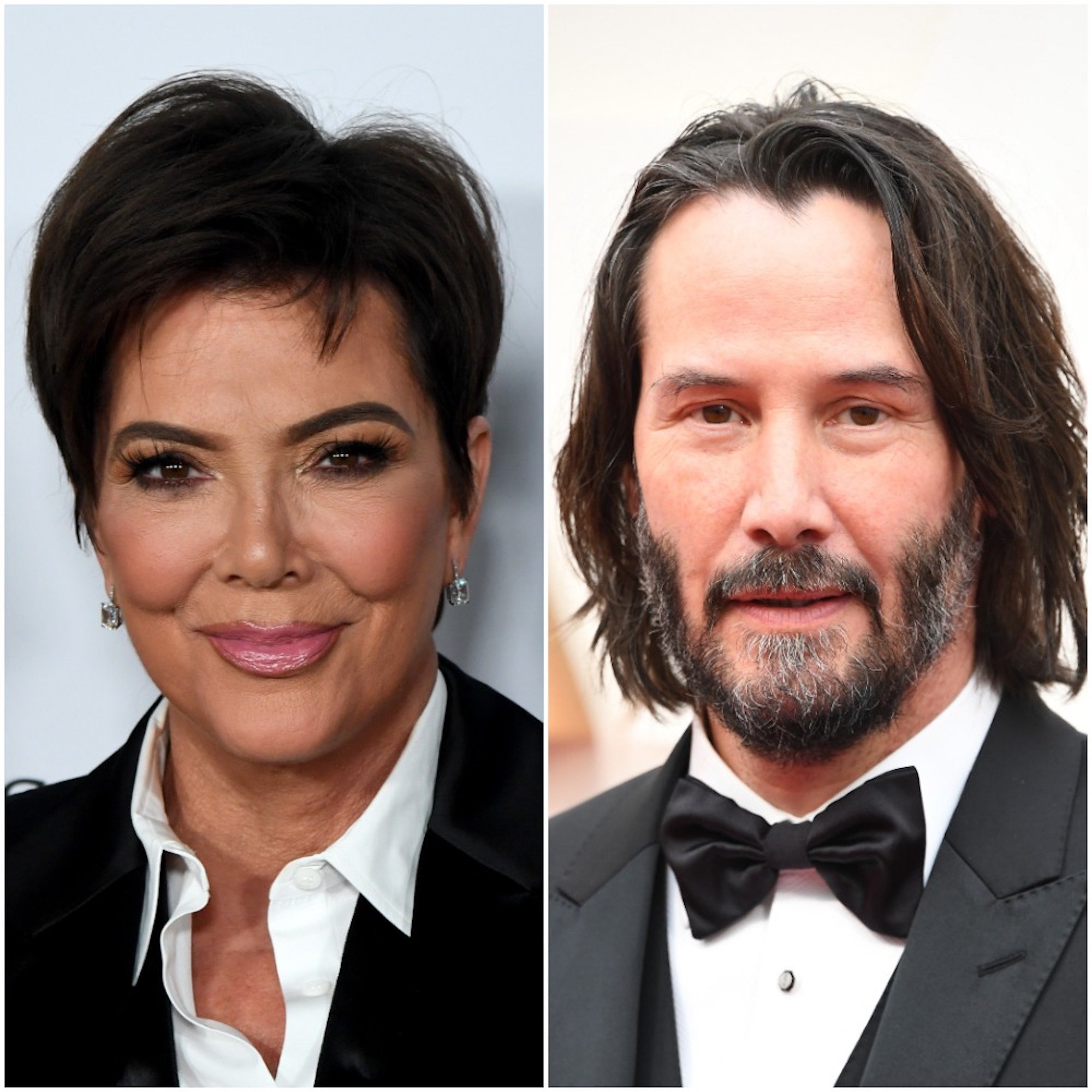 Kris Jenner made no secret of her admiration for Keanu Reeves
They are many people guilty of crushing hard on Reeves, and Jenner is one of them.
In 2015, the famed momager revealed on KUWTK that she's totally smitten with the Oscar-nominated actor. Though she didn't share how long she's had this massive crush on Reeves, Jenner made her admiration for him known while contemplating whether she should send him a special gift.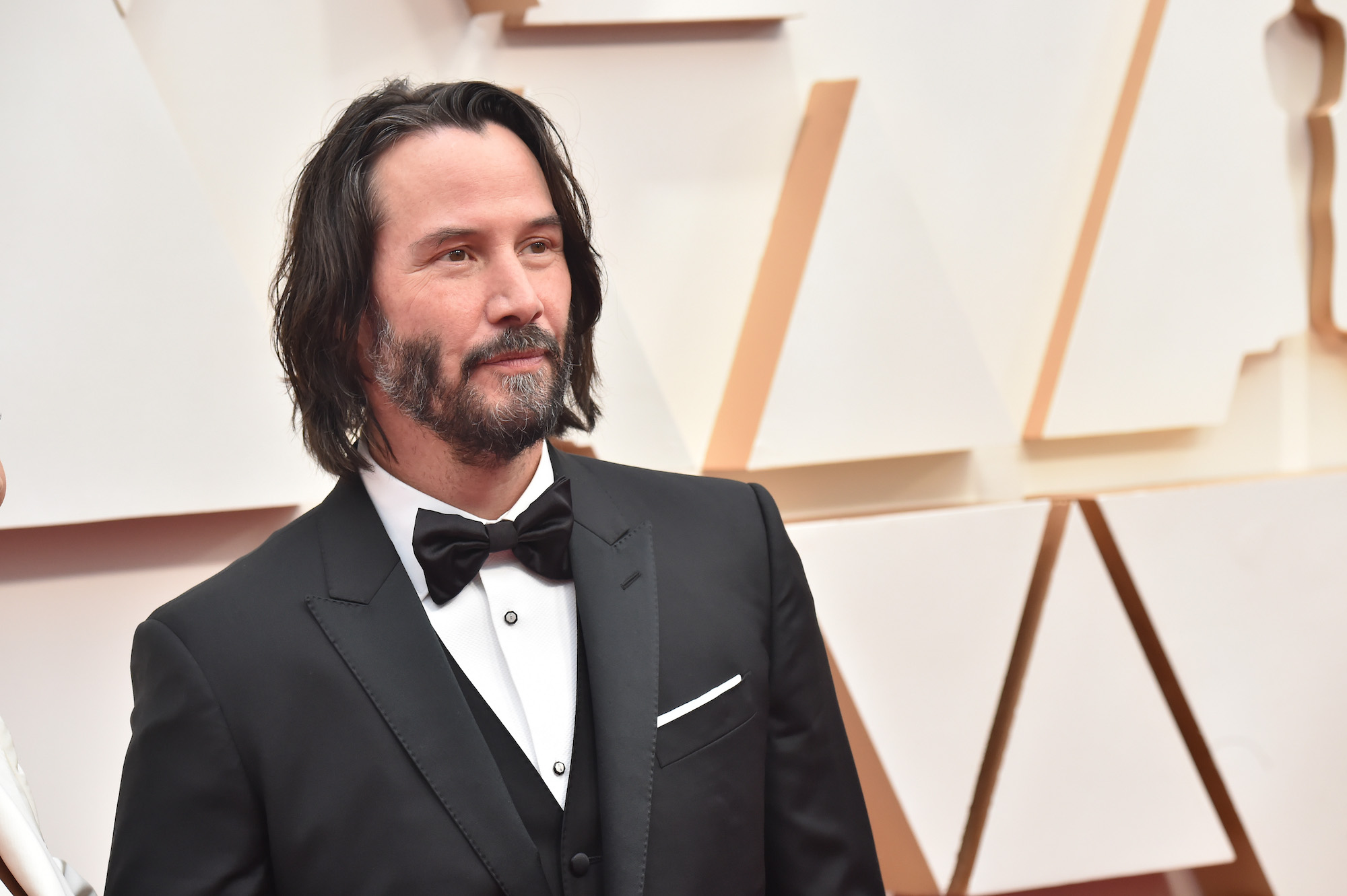 RELATED: Jada Pinkett Smith Admitted She and Keanu Reeves 'Didn't Have Any Chemistry' When She Auditioned for 'The Matrix'
During the episode, Jenner asked Bruce Jenner (now known as Caitlyn Jenner) over the phone if he thought it'd be weird if she sent the Speed actor some customized socks for Valentine's Day.
"Robert [Kardashian] designed some Valentine's Day socks. Do you think it'd be wrong if I sent a pair of socks that say 'My Boyfriend' to Keanu Reeves?" she asked her ex.
While we couldn't see the former Olympian's expression to this question, we're guessing there was a pretty epic eye roll involved.
Kris Jenner is open to taking Keanu Reeves out on a date
Opening about her crush on Reeves wasn't a first for Jenner.
A few months before the KUWTK episode aired, the momager told Us Weekly that "Keanu Reeves is really cute." She also shared that she would consider taking the actor out on a date if the opportunity ever presented itself.
Though Jenner hasn't gotten the chance to wine and dine her celebrity crush, we have a feeling that if she were to go on a date with Reeves, they would hit it off!
While it may seem like they don't have much in common, both are hard-working individuals who don't mess around when it comes to their careers. They're also two of Hollywood's most elite celebrities, so finding things to bond over would be a breeze.
At this point, a relationship between Kris Jenner and Keanu Reeves might not happen
Though a romance between Jenner and Reeves would be epic, it's not looking too promising that the two will ever be romantically involved with each other.
Currently, Jenner is in a relationship with music executive Corey Gamble, who she has been dating for the past six years. While there has been much speculation surrounding whether or not the two will one day get married, Jenner has made it clear that she does not want to go down that route a third time.
"You know, I've done that twice and it didn't work out so well. So I don't know. You never know," she explained during an appearance on The Ellen DeGeneres Show in 2017. "I'm going to take a page out of Goldie and Kurt's book, or Kourtney's [Kardashian] book. I just think as long as things are going so well, why ruffle it up?"
RELATED: Kris Jenner and Corey Gamble Might Actually Live Happily Ever After, According to Fans
Meanwhile, Reeves is dating Los Angeles–based artist Alexandra Grant, whom he's known since 2009.
A few years after collaborating on a book and starting a publishing company together, the couple went public with their romance in November 2019 at the LACMA Art + Film Gala presented by Gucci in LA.
Since then, the pair have walked red carpets together and have been spotted sharing sweet smooches in public on more than one occasion.
While Reeves has remained mum on his relationship with Grant, the artist opened up to Vogue in March 2020 about the attention she received once they went public with their relationship.
"I think every single person I knew called me in the first week of November, and that's fascinating," she said. "But the question I've been asking in all of this is: 'What is the opportunity for good?'"