Kris Jenner Reveals Who's Really Responsible for Ending 'Keeping Up With the Kardashians'
In September 2020, Kris Jenner and her kids announced that Keeping Up With the Kardashians would be ending in 2021. At the time, it was reported that the momager decided to pull the plug on the show because three of her six children threatened to quit.
Now, Jenner is opening up about her family's decision to end their hit reality series, revealing in the new interview who's really responsible for ending the show that made them household names.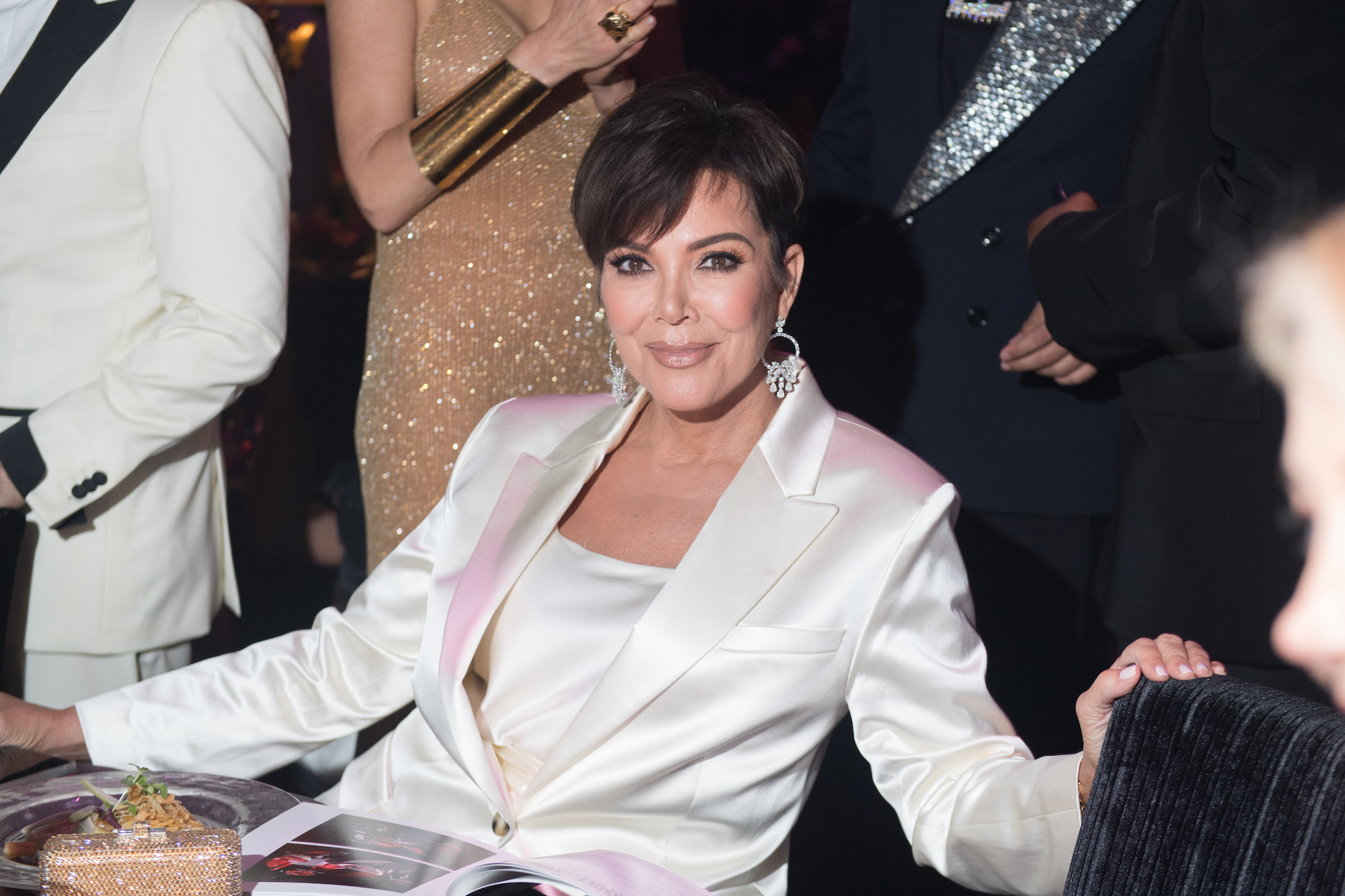 Kris Jenner brought up the idea to end 'KUWTK'
While appearing on a Mar. 18 episode of The Kyle and Jackie O Show, Jenner opened up about the final season of KUWTK, which is currently airing on E!.
According to Jenner, she was the one who came up with the idea to end the show.
"We had been offered another cycle of our show from the network. So, I had to bring the decision to the kids and say, 'OK family, we're having a meeting. How does everybody feel about this?'" she explained to the radio hosts. "And I think for the first time in a long time, we all said, 'You know what, I think we're at the point where 20 seasons sounds perfect, and I think this is where we need to stop.'"
When asked if Kourtney Kardashian taking a step back from filming was a catalyst for the rest of the family deciding to move on from KUWTK, Jenner explained, "I think we've always lived and breathed our show by all for one and one for all."
She continued, "We said at the very beginning, when we first started filming, that if one of us didn't want to do it anymore, then we all had to respect them for that. I think the one beautiful thing about having so many people in one show, that are family, is that when one person gets a little overwhelmed, or busy, or burnt out, that others can do the heavy lifting."
Kris Jenner admits ending 'KUWTK' was 'hard'
Though closing the chapter on KUWTK was ultimately for the best, saying goodbye to the show wasn't easy for Jenner.
In a sneak peek clip from the final season, the famed momager breaks down to her friends Faye Resnick and Kyle Richards about the family's beloved reality show coming to an end.
"It's hard," she says while wiping away tears. "It's just hard to think about the end."
Though she admits making the decision to pull the plug on the series was difficult, Jenner says bidding farewell to the show's crew, which have been with them since 2007, was even more challenging.
"Everybody in this room is my family," she shared. "They're day one, season one. Every single thing we've done, we've done together. Whether it's a vacation, a birth, a marriage, a divorce, everything has been so public. It's part of our life. This is our life."
"Telling the crew was the hardest thing I've ever done in my whole life," Jenner continues. "We love each other so much. You don't appreciate what's right in front of you all the time."
She then turns to the crew and says, "I appreciate all you guys, just for the record."
Though ending KUWTK was hard for her, Jenner is confident that it was the right decision.
"It's about everybody deciding at the same time that maybe this is the moment where you take a minute and stop Keeping Up with the Kardashians, but it's been the most amazing chapter of my life," Jenner shares. "We are going to have more fun. We're going to have more time for one another. But wow, it's been such a ride."