Kristen Bell and Dax Shepard Reveal Their Secret to Parenting During the Pandemic
Kristen Bell and Dax Shepard shared how their approach to parenting has changed since the beginning of the pandemic.
Maintaining a healthy family life in the spotlight is challenging enough. But during a pandemic, it's even more difficult to keep any household running, even those in Hollywood. Yet, Kristen Bell and Dax Shepard have figured out how to make their children a priority as the world grapples with coronavirus (COVID-19). Here's how they've done it.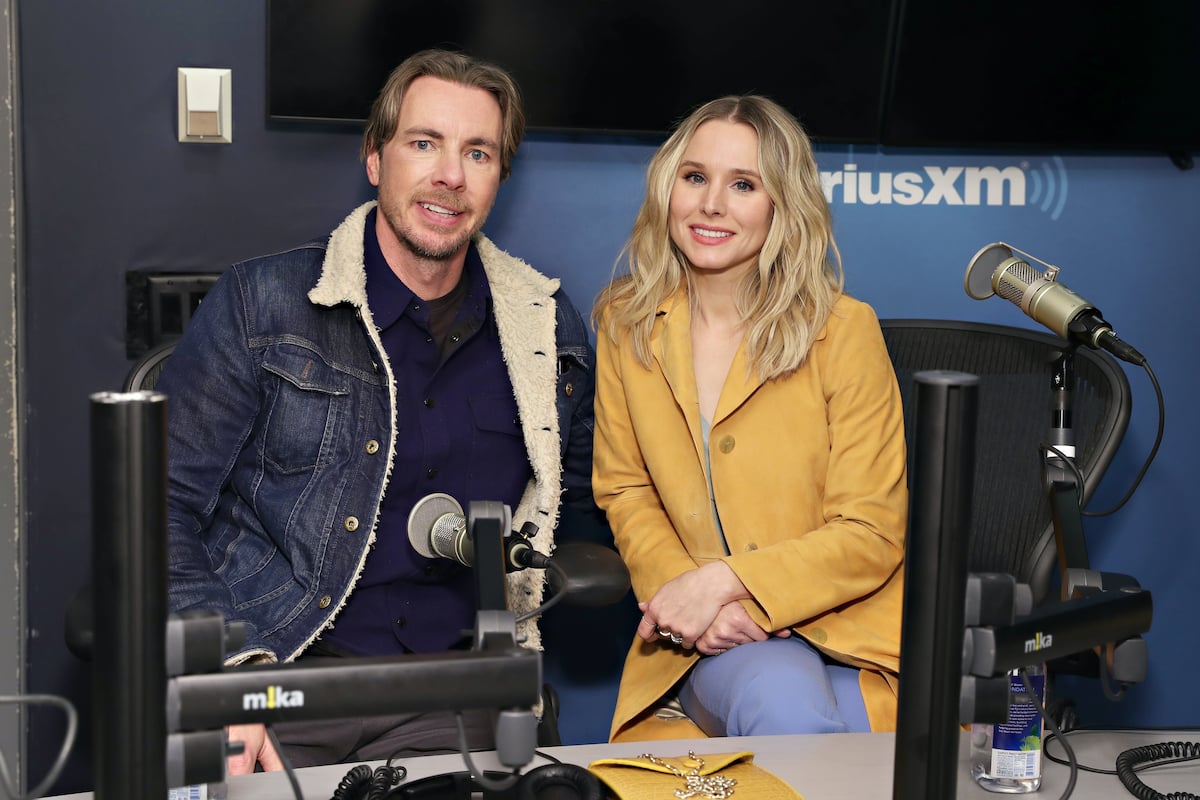 Kristen Bell and Dax Shepard are very open about their family life
Although they didn't marry until 2013, Bell and Shepard have actually been together since 2007. The couple notably delayed their own nuptials in solidarity with marriage equality. Since their relationship began, the actors have shared the screen in 2010's When in Rome as well as Shepard's directorial efforts Hit and Run and CHiPs. 
The couple also now have two daughters, born in 2013 and 2014. Perhaps one key to their relationship is how open they've been. Both Bell and Shepard have discussed intimate details of their relationship, including Shepard's struggles with substance abuse. And in a recent interview, they shared how they've been coping with the pandemic.
Now the couple shared how they parent during the pandemic
In a conversation intended to promote their baby goods company Hello Bello, Bell and Shepard participated in the virtual event known as Advertising Week. And it didn't take long for the couple to reveal how their approach to parenting has changed during quarantine and beyond. One huge difference, Bell said, is a more relaxed end to each day. 
"We were very quick to put them to bed prior to the pandemic, and now since we don't have a lot on our plate in our evening, we now take the time to lay with them in bed…I used to be a little hell-bent on the time and I wanted them to get their sleep in and now there's this beautiful half hour where it's almost the only time of day where they're nice to each other. It becomes my favorite part of the day because we're just witnessing them … be nice to each other and I couldn't see that moment before the pandemic."
Indeed, slowing down to appreciate the little things is very much a silver lining of the pandemic. And Bell adds how — now more than ever — her children's mental health takes priority. If that means taking extra time to tend to their needs, it's worth it. "If [my kids] are too overwhelmed, I'm going to shut the computer and take a five-minute break," she said.
Kristen Bell compares her treatment of her dogs to that of her children
That same consideration extends to the family's pets, it seems. Shepard in particular called out Bell's treatment of their dogs. "That's a high bar in this house," the actor said. "[Kristen's] love for the canines is unparalleled." And that's a point Bell doesn't seem keen to disagree with.
"They're nature's antidepressants," she said. "I'm very grateful for them … If my dogs snapped back at me verbally or told me to get bent or rolled his/her eyes, I'd bristle a little. So it is harder to give my children the same grace that I give the dogs in the household."
By all accounts, it sounds like Bell and Shepard are doing the best they can right now.