Kristen Bell Says This Is the Only Acting Role She 'Never Got a Note On'
Kristen Bell has built up quite a substantial resume over the course of her career. She's done everything from star in huge blockbuster films like Frozen to lending her talents to popular TV shows like The Good Place. As acting is a collaborative experience, Bell has gotten hundreds of notes throughout her career. These notes (also called adjustments) help to steer actors in different directions and provide variety in their performances. But, there was one project that Bell never receive any notes for and that was for her voice-over work on Gossip Girl.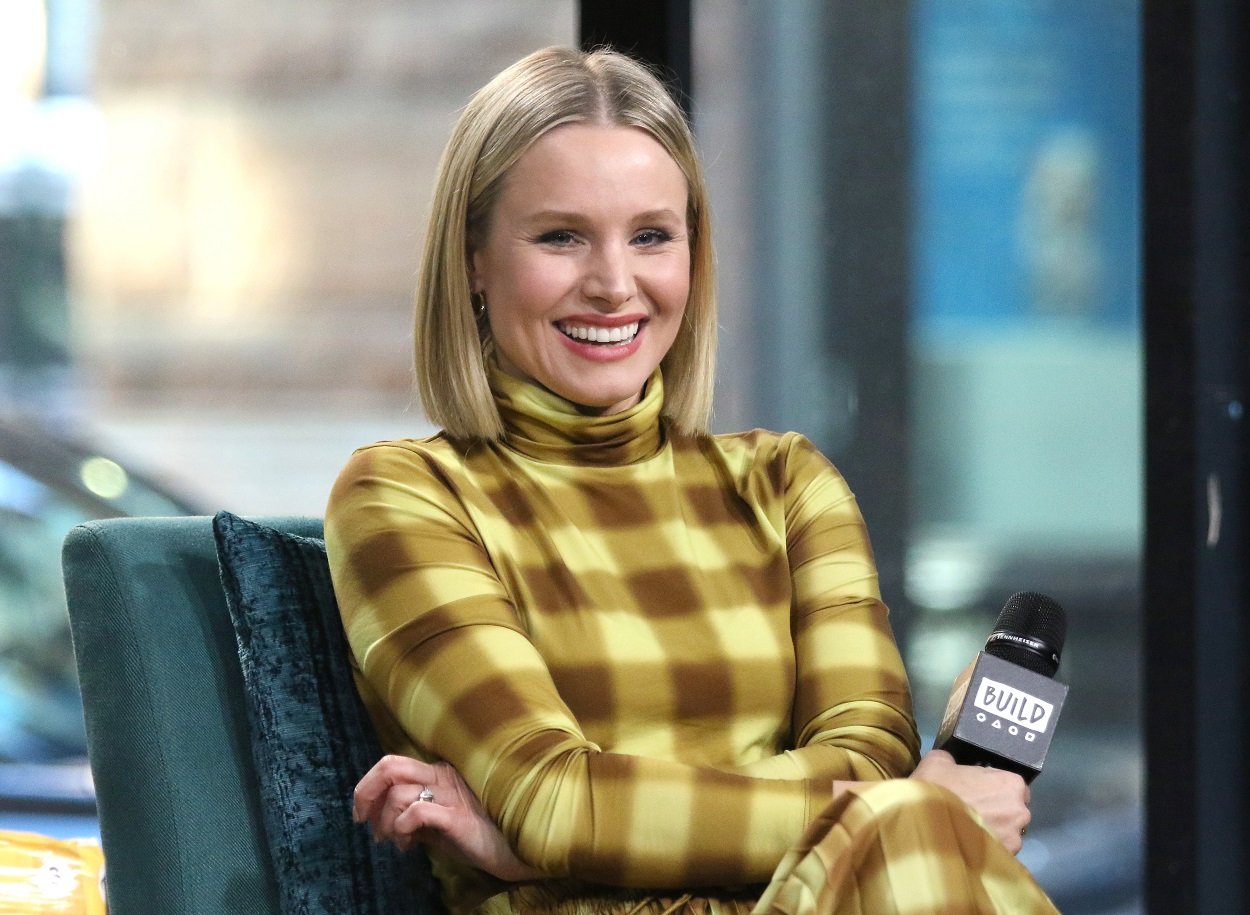 It's almost impossible to think about Gossip Girl without hearing Bell's voice in your mind. In fact, Bell's melodious voice is woven throughout each and every episode of the show. "Hey Upper East Siders, Gossip Girl here. Your one and only source into the scandalous lives of Manhattan's elite…" is the standard opening that has become synonymous with the show itself. But just how did Bell come to be a part of the cast?
How Kristen Bell joined the cast of 'Gossip Girl'
In an interview with Vanity Fair, Bell recalled how she landed the coveted narrator role on Gossip Girl. It turns out that she managed to get the part with a simple phone call. The actor had already built up her reputation on the network where the show was airing. When she found herself out of a job, she took the opportunity to request a role for herself.
"I'm a big fan of just saying what you need in a polite way," Bell revealed about her personality. "The CW had just canceled Veronica Mars and I was saying, 'Oh OK, I need to find a job.' And I had heard that they were doing this pilot called Gossip Girl and I realized that the cast was probably five years younger than I was at that time," Bell recalled.
How 'Veronica Mars' led to 'Gossip Girl'
But, the actor didn't let her age deter her from getting what she wanted. "But there was a narrator and that she was sort of a substantial portion of the show and I just called Dawn Ostroff [former President of Entertainment at the CW] and said, 'Hey, so remember last week when you canceled Veronica Mars? Can I just be this narrator and stay in business with you?' And she said, 'Yeah, that sounds great.' Let me check. And then they offered me the part," Bell revealed.
The Good Place actor was, of course, thrilled to be employed again. Though she wasn't on-screen, she loved doing the voiceover work. In fact, playing Gossip Girl came very easily to her. Bell was such a natural at the part that she never even received one note throughout the five years that she did the show.
Bell will reprise her role in the HBO Max 'Gossip Girl' reboot
"[Gossip Girl] was so much fun 'cause I think that was the only role that I've never gotten a note on," Bell recalled. "I walked in and they said, 'Just make this sassy and catty.' And we all know what that voice sounds like in our head. And over the however many years I did that role, I don't think I ever got an adjustment," Bell revealed. Clearly Bell enjoyed her time narrating for Gossip Girl. We're sure fans can't wait to hear her reprise the role in the reboot.