Kristen Bell or Dax Shepard: Who Is Worth More?
Kristen Bell and Dax Shepard have one of those rare Hollywood marriages that seems to work perfectly. The two have been together for years and are raising two adorable children. They even manage to maintain thriving careers and have both remained very relevant in the industry. Kristen Bell is a renowned actress who is currently appearing in the popular TV series The Good Place, while Dax Shepard works on his podcast "Armchair Expert" and various film and TV projects. While both Bell and Shepard are worth a great deal of money, one partner has a significantly higher net worth than the other.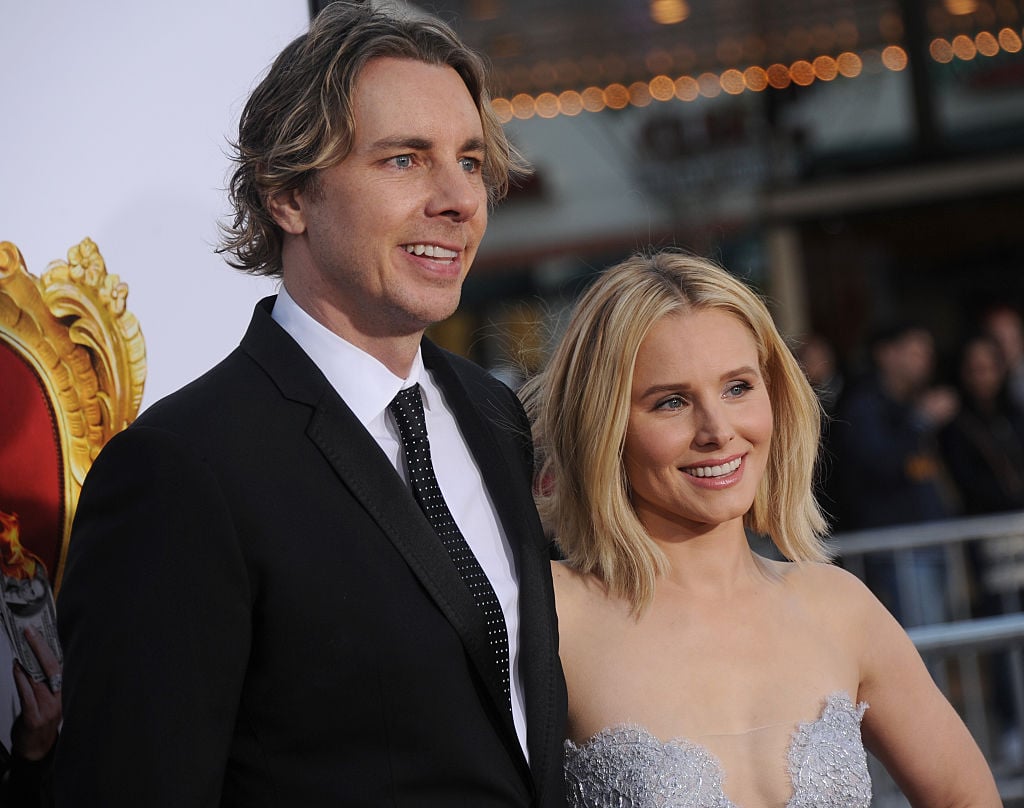 When did Kristen Bell and Dax Shepard start dating?
It all started in 2007, when Bell and Shepard first crossed paths at a birthday party dinner. While they didn't initially connect at that point, two short weeks later, they spent time together at a hockey game and sparks really flew. They made their first public appearance as a couple in early 2008 and in short order became inseparable. In 2009, they starred in the romantic comedy When in Rome together, and in early 2010, they announced they were engaged.
In January 2013, Bell and Shepard revealed that they were expecting their first child together. Their daughter, Lincoln Bell, was born in March 2013. Later that year, in October 2013, they tied the knot in a low-key ceremony that was free of drama and fuss. In December 2014, they had a second child, another daughter that they named Delta Bell. While the couple has always seemed happy, they have been open about their occasional struggles and how they have turned to couples therapy in order to get through the rough patches. Their relatability and honesty have earned them many fans over the years.
What is Kristen Bell's net worth?
Bell has continued to be a working actress all while raising her two children with Shepard and maintaining a happy marriage. She first rose to fame as the private detective in Veronica Mars and has established her versatility in a wide variety of both comedic and dramatic roles. Bell has found great success in the Frozen franchise, where she voices Anna, and fan-favorite show The Good Place and has earned critical acclaim for her ability to portray a realistic character in a bizarre situation.
These days, Bell's net worth is estimated to be around $20 million, and it is only likely to increase over the years, especially after her performance as Anna in Frozen and as Eleanor on The Good Place.
What is Dax Shepard's net worth?
Dax Shepard has become best known for his work in various comedies, including Baby Mama and Employee of the Month. He has also worked in television, and for five years, starred in the comedy-drama Parenthood. These days, Shepard is best known for his popular podcast, "Armchair Expert." The podcast features Shepard chatting with a roster of celebrity guests and other professionals from a wide variety of industries.
Shepard's net worth is reportedly around $12 million. While his net worth is lower than his wife's, it doesn't seem to present a problem within their marriage, considering they are both very successful actors. When it comes to spending their millions, both Bell and Shepard seem to take a down-to-earth approach. They don't take tons of extravagant overseas trips and prefer to take their vacations in their home state of Michigan. The couple and their daughters head to Michigan every year to enjoy some low-key fun in the sun, well away from the hustle and bustle of Hollywood. For Dax Shepard and Kristen Bell, it seems the honeymoon still isn't over.