Kristen Bell Says Monogamy Is Difficult: 'I'm Quite Positive We Are Not Meant to Be Monogamous'
Kristen Bell spoke out on why she believes people aren't meant to be with one person despite her successful marriage to actor Dax Shepard.
Celebrity marriages don't always survive the tide, and most end after a short while. Some celebrity couples have turned to open marriages to help them stay together for longer and beat out any urges to walk out of the relationship. Monogamy isn't always easy, and actor Kristen Bell agrees. The star spoke out on why she believes people aren't meant to be with one person despite her successful marriage to actor Dax Shepard. Find out what Bell thinks of monogamy.
Kristen Bell and Shepard are vocal about the struggles in parenting and marriage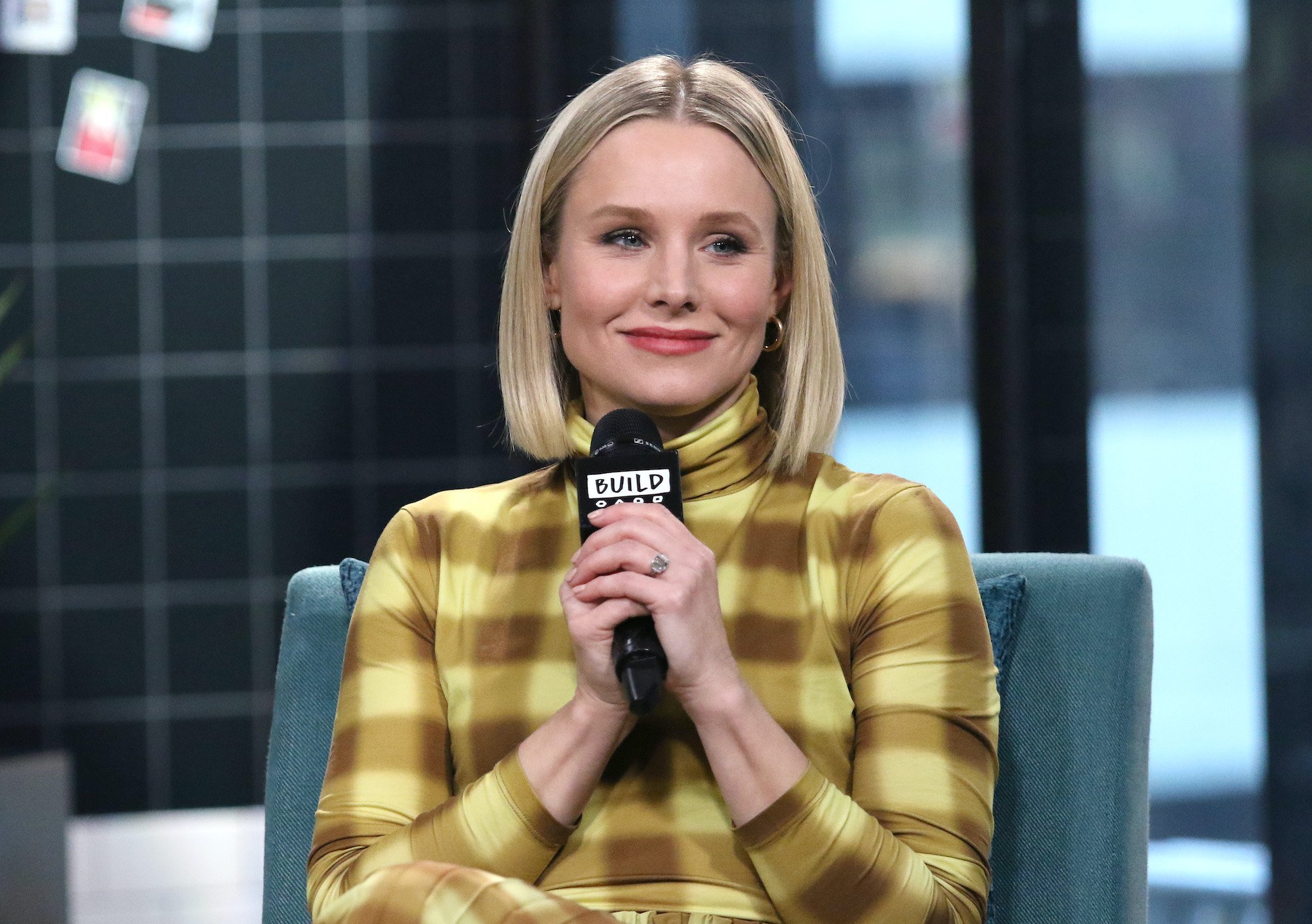 Bell and Shepard got acquainted at a friend's birthday party, but their feelings for one another were off, with Shepard being the smitten one. After meeting at a hockey game at a later date, the pair began flirting, and Shepard asked Bell out for a date. After the date, the famous couple seemed to hit it off and began dating in 2007.
The two got engaged in 2010 but decided to delay their marriage until California had lifted the ban against same-sex marriage. Bell and Shepard stated that they thought it would be best to get married only when their friends in same-sex relationships got married as well. After the state legalized same-sex marriage, the two got married in 2013 at the County Clerk's office.
The pair had welcomed their first-born daughter Lincoln in March 2013 and had their second Delta in December 2014. Bell and Shepard have received praise and criticism alike for oversharing their personal lives. Still, they aren't afraid to let the world in on their marital life, parenting, and struggles, including having explosive fights.
Even though they seem to have a successful marriage, the pair confess to having difficult periods in their marriages. However, they manage to get back to one another through communication and couple's therapy which the duo claims works.
Bell's views about monogamy aren't as traditional as her marriage
Before she began dating her current husband, Bell had just gotten out of a five-year relationship with Kevin Mann. She told one magazine that dating made her nauseous because she's "always been a serial monogamist."
However, in an interview with Men's Journal, Bell said she didn't believe in monogamy. Speaking to the publication, she said, "I'm quite positive we are not meant to be monogamous. It's difficult, and it requires a lot of attention, vulnerability, and openness."
Bell also told You Magazine that monogamous relationships benefit society, but it can be tricky since people get attracted to others. She, however, believes that if both parties are secure, there will be no jealousy involved. She said that a significant element of eliminating the pressures of monogamy boils down to the understanding that your partner's feelings for someone else have nothing to do with you.
Bell and Shepard are open with one another and have shared their ideal partners for one another. The Forgetting Sarah Marshall star said that her type of people includes actors Peter Dinklage, Benicio Del Toro, and Riz Ahmed. As for Shepard, Bell would be perfectly okay with him dating Jennifer Lopez.
Bell and Shepard once broke up because of his commitment issues
Bell and Shepard seem like a match made in heaven. It is, therefore, a surprise to learn that they almost didn't end up together. Shepard has been open about his "horrendous history of cheating", which the Frozen actor said almost cost them their relationship.
The actor revealed that Shepard sat her down and informed her that he was seeing other people and broke up with her. Thankfully their breakup lasted a few days before Shepard reached out to Bell to tell her he had made a mistake.