Kristen Bell Says 'There Were No Sparks Whatsoever' When She First Met Dax Shepard
Kristen Bell and Dax Shepard are the definition of "couple goals." Not only have they built an empire together, from successful businesses to raising children, but they have remained open with their fanbase every step of the way, outlining the unconventional way that their romance began and how they have had to work hard at their relationship. Kristen Bell and Dax Shepard might seem like the perfect couple now, but when they first met, Bell didn't feel any attraction for her movie-star husband. And at one point not long after they started dating, they even decided that it might be best to end their relationship.
How did Kristen Bell and Dax Shepard first meet?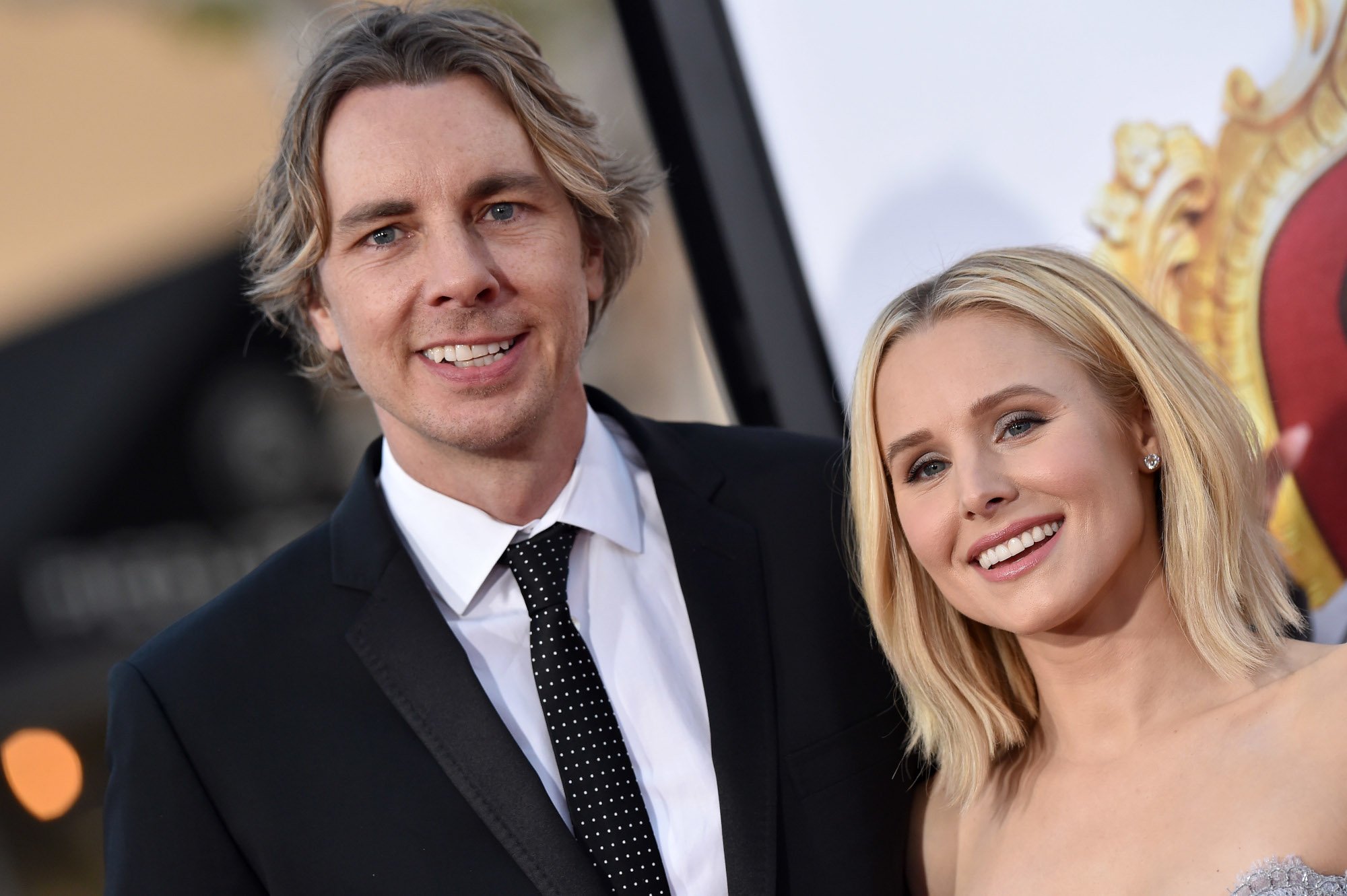 When Dax Shepard and Kristen Bell first crossed paths in 2007, both performers were well-known stars. Bell was best known at the time for her role in the long-running Veronica Mars series, while Shepard had made a name for himself as a fast and funny comedian. Still, there wasn't a lot of chemistry between the dynamic pair when they first met at a restaurant for a party with some mutual friends.
In fact, as Bell later recalled, "The only thing I remember is that he talked so much. This guy can ta-alk." Bell also revealed that she wasn't quite sure who Shepard was, even though he had appeared in a number of high-profile films by that point in his career, saying, "I'm like, 'Is that one of the guys from Jackass or something?' … And then we left. There were no sparks whatsoever."
Kristen Bell and Dax Shepard broke up early in their relationship
Although things didn't go so well upon their initial meeting, Bell and Shepard had a chance to start fresh several weeks later when they met up at a hockey game. This time, sparks definitely flew, and they started dating, stepping out on their first red carpet together in 2008. Even so, things weren't smooth sailing, and Bell told Popsugar in 2017 that they actually broke up about three months into their relationship.
"He sat me down and said, 'I can't have this right now. I think you're wonderful, but I am still dating other people.' And then I, like, liquefied and fell to the ground, but I felt incredibly respected that he had the balls to tell me we weren't in the same place," Bell recounted.
Bell described how the breakup was short-lived, with Shepard calling her just days after breaking things off with her to tell her that he "didn't know what he was thinking," and that he wanted to get back together with her.
Shepard and Bell are now a Hollywood power couple
In late 2009, Kristen Bell and Dax Shepard got engaged, going on to tie the knot in October 2013. Just a few months prior to their low-key courthouse wedding, the two had welcomed their first child together, a daughter named Lincoln Bell. In December 2014, the couple expanded their family by having another baby, a second daughter named Delta Bell.
Over the years, Bell and Shepard have remained transparent about the struggles that they've faced, with Bell admitting that their relationship has never been perfect, but that they've always been willing to put in the work to fix issues. "We had a couple years of fighting and of growing pains and hating each other, then loving each other and going to couples therapy and we worked it out," Bell said in 2015. "… We earned each other."
RELATED: This Is What Kristen Bell Finds Most Annoying About Dax Shepard