Kristen Chenoweth Reveals Her Shocking Connection to the Girl Scout Murders: 'It Haunts Me Every Day'
It's been almost 45 years since the Oklahoma girl scout murders, but new details continue to emerge about what happened. Now, an upcoming four-part docuseries is coming to Hulu soon that will reveal even more shocking details. One new piece of information is shared in a trailer for the Hulu docuseries that features Kristen Chenoweth who reveals a surprising connection she has to these murders. 
The Oklahoma girl scout murders happened almost 45 years ago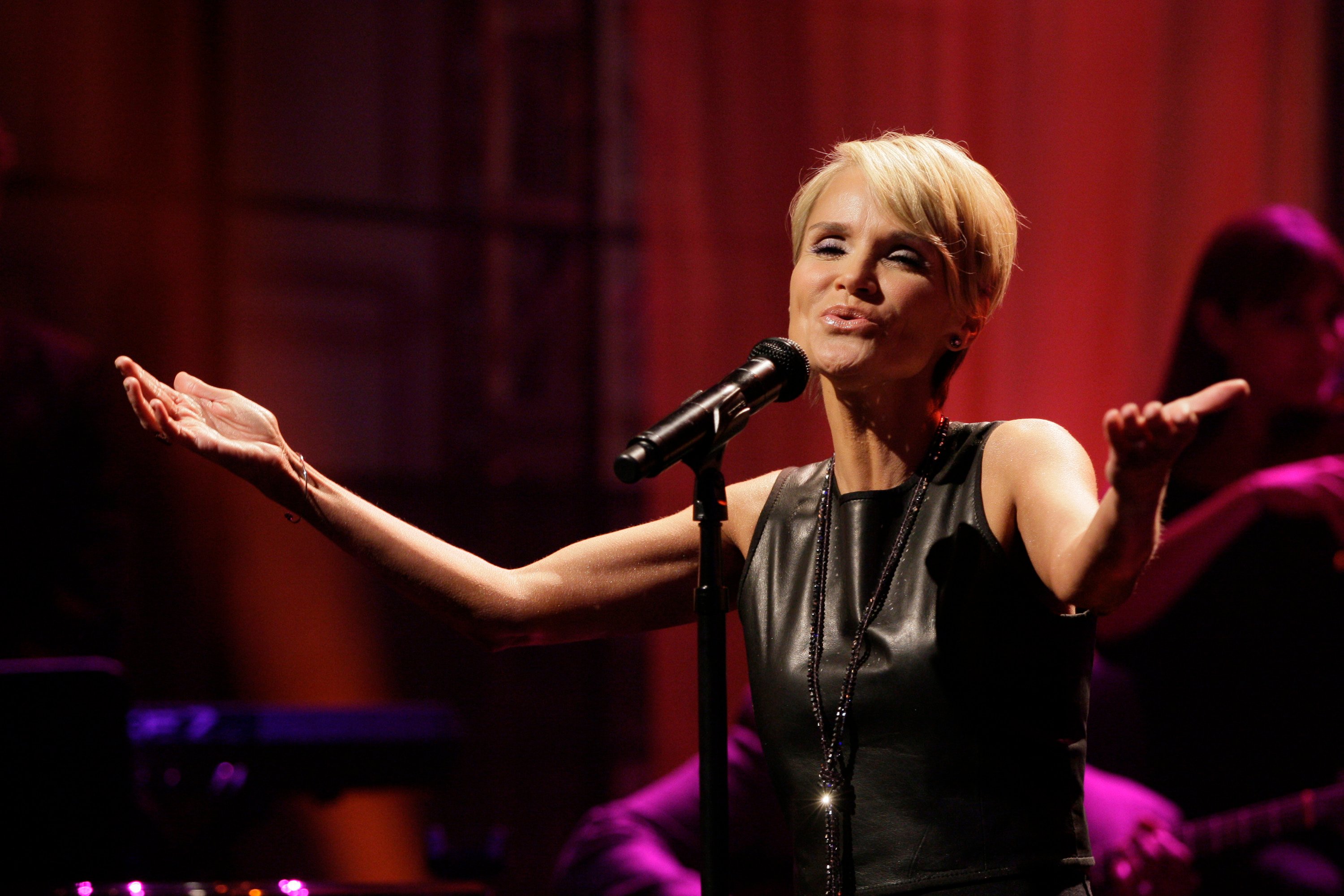 The Oklahoma girl scout murders took place in June 1977. A group of girl scouts took a camping trip to Camp Scott in Mayes County, OK. During the trip, three girls, Lori Lee Farmer, 8, Michele Heather Guse, 9, and Doris Denise Milner, 10, were found dead. The three girls had been sexually assaulted and murdered the night before.
According to E! News, authorities arrested and charged OK local Gene Leroy Hart with the girls' murders. However, a jury acquitted him of all crimes in 1979. Hart had previously escaped from prison in 1973 and returned to prison to finish out sentences for prior crimes. He died two years later.
In May 2022, Mayes County Sheriff Mike Reed said that investigators conducted new DNA exams. While the results were not fully conclusive, they did indicate that it pointed toward Hart being the most likely suspect for the murders.
"I pray that there's something that we've done that gives the family a second of something that even resembles closure or acceptance or something," Reed said. "But as far as peace, there is absolutely nothing about this case that has given me one second of peace. Period."
Kristen Chenoweth shares a shocking connection to the girl scout murders
Chenoweth is a renowned actor who is known for her roles in Broadway musicals like Wicked and Promises, Promises, along with movie roles such as Bewitched, RV, and You Again. The actor grew up in Oklahoma and shared that she almost went on the same camping trip where the girl scout murders occurred.
In a new trailer for the Hulu docuseries from ABC News, titled Keeper of the Ashes: The Oklahoma Girl Scout Murders, Kristen Chenoweth revealed that had it not been for a minor illness, her life could have been very different. 
"I should have been on that trip, but I had gotten sick," Chenoweth explains in the trailer. "It has stuck with me my whole life. I could have been one of them."
The actor added that she is still haunted by this near-death scenario every day, but she recognizes the importance of the story being told.
Chenoweth is investigating the murders in a new Hulu docuseries
Keeper of the Ashes is led by Chenoweth who is returning to Oklahoma to investigate these murders. Footage shown in the trailer features archival videos of the reports from 45 years ago. It will also feature interviews with local officials who were investigating the incident and how they did it in a time before DNA.
Keeper of the Ashes: The Oklahoma Girl Scout Murders premieres on Hulu on May 24. 
RELATED: 'Wicked' Movie: Kristin Chenoweth's Reaction to Ariana Grande Playing Glinda Is so Pure