Kristen Stewart Felt 'so Boring' While Filming the 'Twilight' Movies
While Kristen Stewart had quite a few films on her resume before she was cast as Bella Swan in the Twilight movies, playing the vampire-obsessed human made her a household name. For years, Twilight mania surrounded Stewart and her fellow castmates. And the media and fans weren't merely obsessed with the character Stewart was playing, there were also obsessed with her personal life.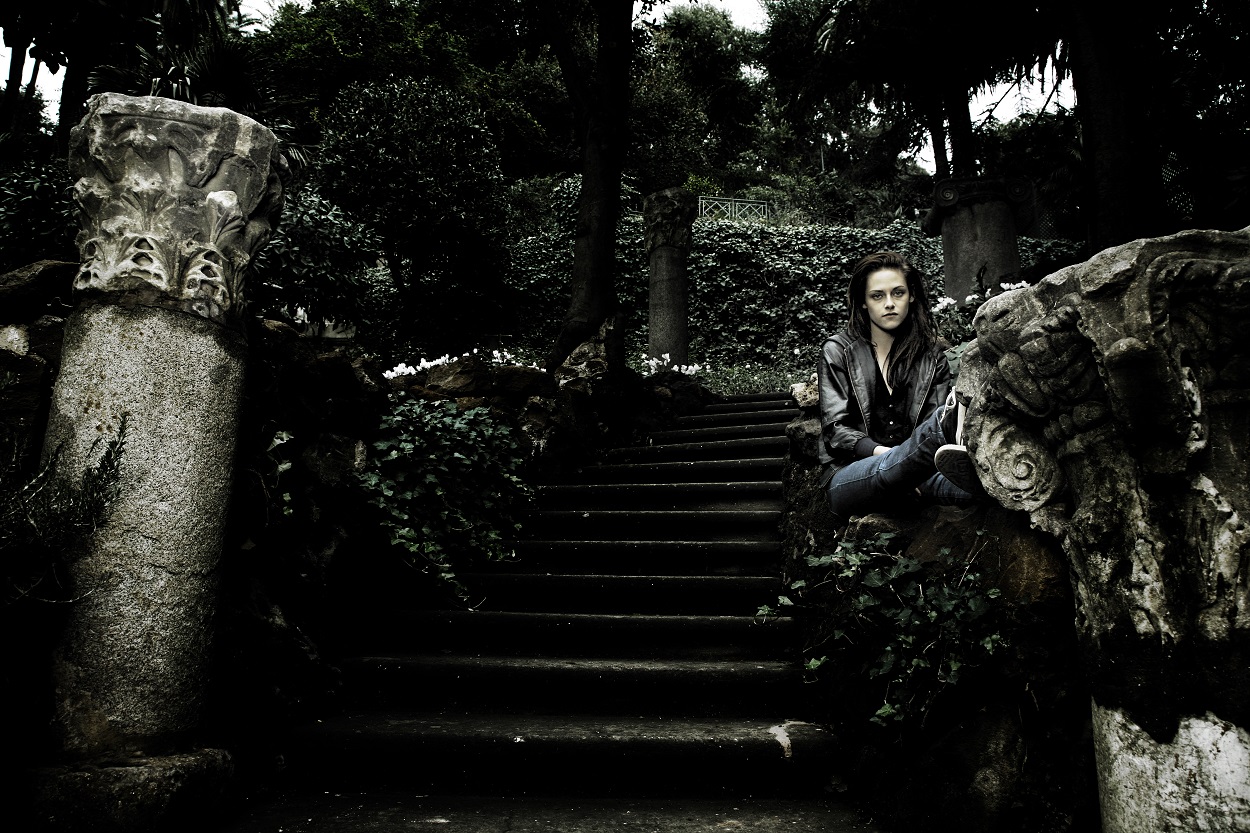 Though Stewart grew up in Hollywood, she'd always been a shyer and more introverted actor. However, that didn't stop people from expressing curiosity about her. Said curiosity only heightened when the news broke that Stewart was dating her Twilight co-star, Robert Pattinson in real life. Still, despite the interest, Stewart rarely spoke out about her personal life, publicly. And while the media didn't hesitate to speculate about some of the juicier aspects of Stewart's life, the actor has admitted that she felt fairly boring while filming the five movies.
Kristen Stewart felt boring while shooting the 'Twilight' movies
Back in 2009, Stewart spoke with Interview Magazine about how the movies were impacting her life. The Spencer actor shared that nearly all of her conversations at the time were centered around the movies and how their extreme popularity was affecting her day-to-day lifestyle. "The sad thing is that I feel so boring because Twilight is literally how every conversation I have these days begins—whether it's someone I'm meeting for the first time or someone I just haven't seen in a while," Stewart revealed. "The first thing I want to say to them is, 'It's insane! And, as a person, I can't do anything!' But then I think to myself, God damn it, shut the f*ck up."
Continuing on, Stewart shared that the popularity of the films prohibited her from doing some of the things she loved. Because she, and her fellow co-stars, were often hounded by fans and paparazzi, Stewart often opted to just head straight to her hotel after a day of filming. Even something as simple as going for a walk wasn't exactly feasible for her. However, what kept her grounded was understanding that the intense fame that surrounded Twilight wouldn't last forever and, eventually, she'd be able to lead a more normal life.
The 'Spencer' actor had to give up some activities at the height of 'Twilight' mania
"I'd like to take more walks after work, instead of having to come back to my hotel room and not leave," the Twilight actor admitted. "So it can be boring I've been working as an actress since I was very young, and I know a lot of people who are actors who don't have to deal with having a persona… "You know, if you look up the word persona, it isn't even real. The whole meaning of the word is that it's made up, and it's like I didn't even get to make up my own. It can be annoying. But I have a really strong feeling that this is going to go away, that this is the most intense it's going to get—and could get—and that it's fleeting. So in a few years, I will hopefully become more like the people I want to become like."
Stewart was certainly correct in her predictions. While she is still a successful working actor and incredibly well-known, the fame that she experiences today can't compare to what she experienced in the height of the Twilight days. Hopefully, now, the actor is able to lead a life that is much more vibrant and anything but boring.