Kristen Stewart Was in a Harness 'Attached to Rob' for Days in 'Twilight'
Though Twilight made millions of dollars at the box office, it was hardly a big-budget film like its four sequels: New Moon, Eclipse, Breaking Dawn – Part 1, and Breaking Dawn – Part 2. In fact, Kristen Stewart and Robert Pattinson have both shared that shooting the first movie felt like shooting an independent film. And because there wasn't an excessive amount of money, the cast and crew had to get creative in order to make the movie look as good as it could.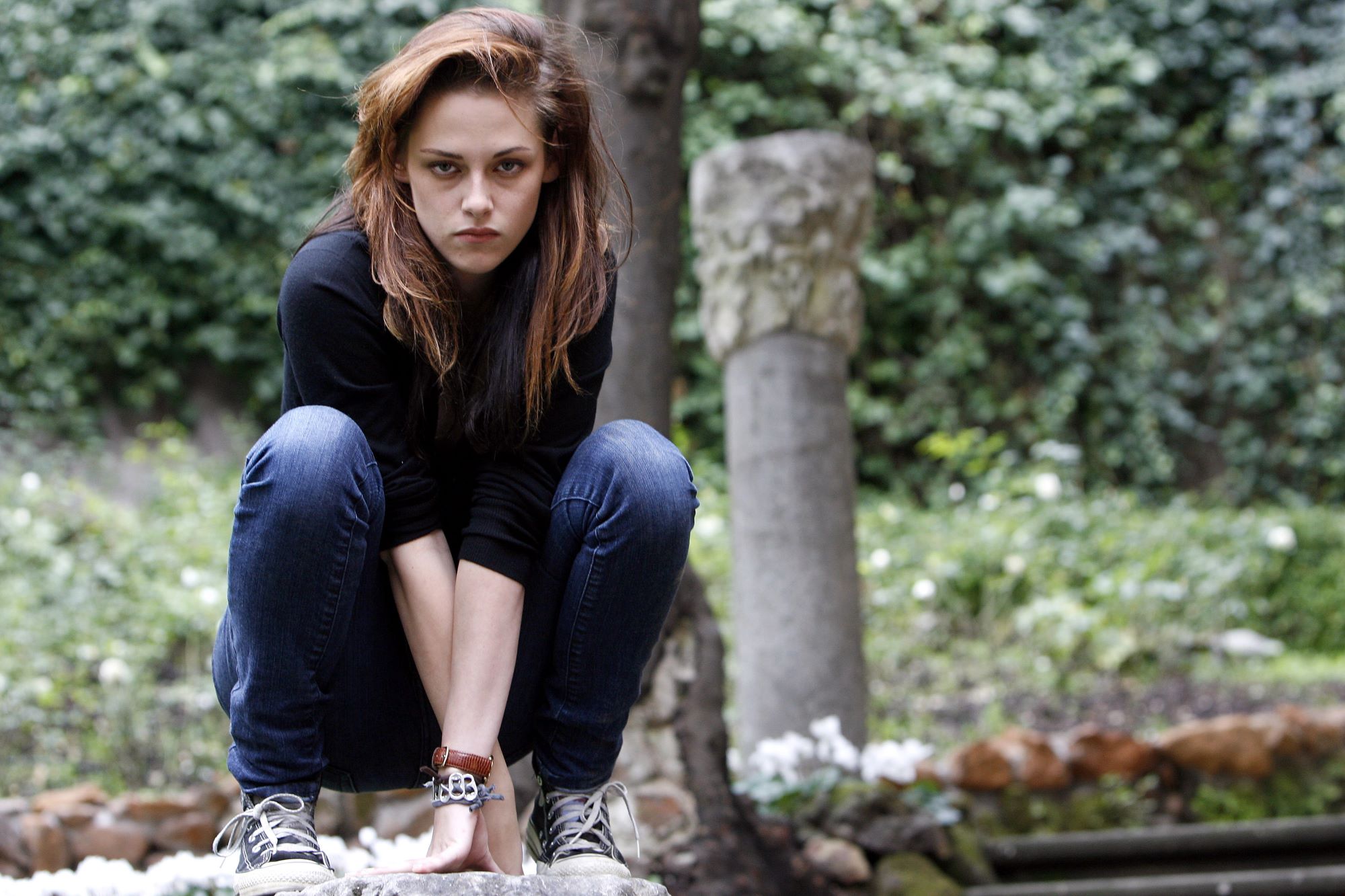 Kristen Stewart didn't realize that the 'Twilight' movies would be so popular
Though Twilight had a massive built-in fan base, thanks to the eponymous book, Summit Entertainment (who produced and distributed the movie) only expected the film to make about $29 million dollars at the box office. Of course, they grossly underestimated how successful the movie would be and they weren't the only ones. Stewart has shared that when she was filming the first movie, she thought the idea of a sequel was pretty ridiculous.
The first 'Twilight' movie had a pretty limited budget
Making Twilight certainly required a level of scrappiness. Catherine Hardwicke, who directed the movie, even revealed that the movie almost never saw the light of day. The director confessed that she was approached by Summit executives who told her that if she didn't cut $4 million out of the budget for the film, they were going to pull the plug on the entire movie. In order to do that, Hardwicke had to ax several of her action scenes and Stewart and the other actors had to do more stunts on location, rather than just acting it out in front of a green screen.
In an interview with Chuck the Movie Guy, Stewart explained how excited she was to film some of her stunts for Twilight. "It was really cool that we didn't have to be on a green screen," she shared. "I mean, most of this, you read the script and you're like, OK, effects, movie, green screen, but we didn't have the money to do that, we really pulled it off in person."
Stewart and her castmate, Robert Pattinson, were in a harness together for days
Continuing on, Stewart shared how she and Pattinson filmed the infamous Twilight scene where they're up high in the trees. "I mean, we were on a platform, and we were also like on a cliff, which gave the illusion of being in a tree, like, really like, up at the top of the tree, even though, we weren't," she shared. "Um, and there was like, a couple of days of being in a harness, attached to Rob."
Naturally, being harnessed for days was far from a glamorous experience. Stewart recalled her armpits starting to "kill" after a while because they were under so much pressure. But being harnessed for days was far from the strangest things she had to do for the Twilight movies. In Eclipse, Stewart had to get her butt molded for a scene. Clearly, being an actor isn't always the glitzy experience people make it out to be. But it seems like Stewart knew how to make the best of any situation.