Kristen Stewart Haters Need to See These Movies
As financially successful as Twilight was, the series definitely presented problems for its stars' careers. Both Robert Pattinson and Kristen Stewart have made great efforts to distance themselves from Edward and Bella. Since the 2012 release of The Twilight Saga: Breaking Dawn – Part 2, the actors have balanced studio projects with more indie fare.
And, slowly but surely, it's working. Sure, some Batman fans will whine about Pattinson's casting as the Dark Knight. But that comes with the territory. Likewise, Stewart — who is set to star in the new Charlie's Angels movie — has demonstrated her acting chops time and again. The trouble is that, for the most part, she's done so in smaller films.
If you still believe that Stewart's Twilight role defines her acting ability, then we'd like to humbly direct you to the below films featuring critically acclaimed Stewart performances.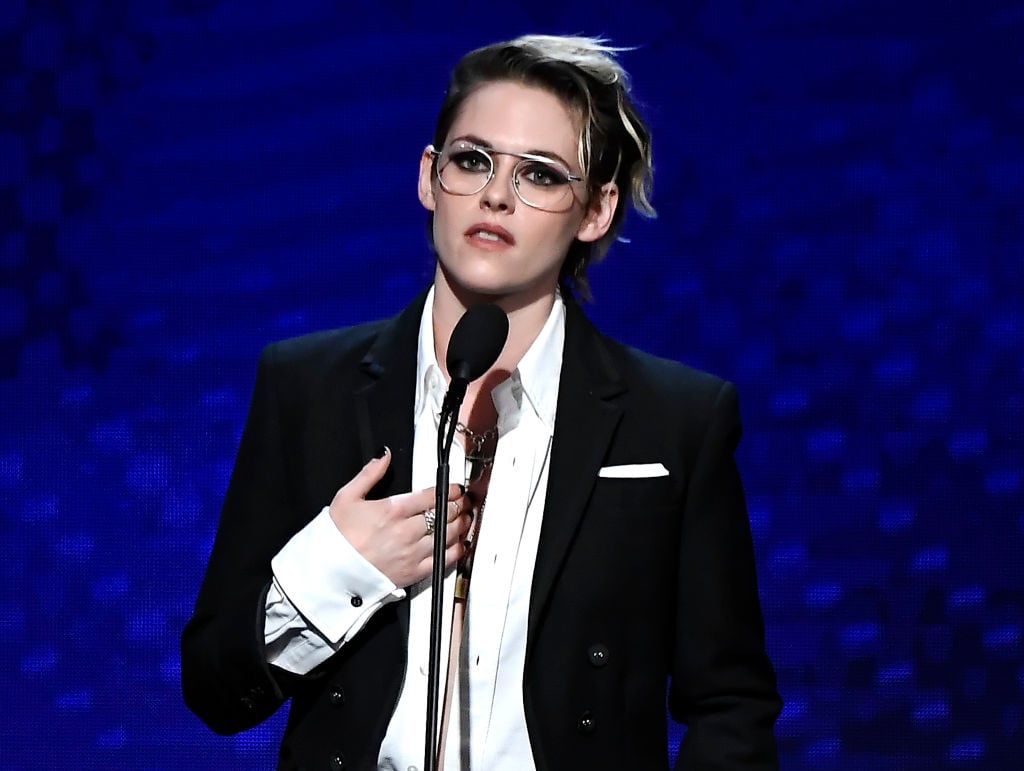 'Certain Women' (2016)
This drama from director Kelly Reichardt stars Stewart, Michelle Williams and Laura Dern as small-town women whose lives intersect in surprising ways. The film earned glowing reviews for its methodical storytelling and Reichardt's confident directorial hand.
As an ensemble film, Certain Women gives several cast members — most notably, newcomer Lily Gladstone — the opportunity to shine. So it's not the starring vehicle for Stewart that some might expect. Why did we include it on our list then? Certain Women is the best-reviewed film she's been in.
'Clouds of Sils Maria' (2014)
Just two years after Snow White and the Huntsman, writer/director Olivier Assayas gave Stewart the chance to rebound in the best of ways. In an instant, Clouds of Sils Maria completely rehabilitated her reputation. Suddenly, critics were proclaiming Stewart as the savior of indie film.
The actress plays Valentine, the personal assistant to actress Maria Enders (Juliette Binoche). Clouds of Sils Maria is the kind of complex relationship drama which often fails to break into the mainstream. But Stewart did win the César Award — France's equivalent to the Oscar — for her work.
'Adventureland' (2009)
Director Greg Mottola's first film after Superbad hit it big, Adventureland didn't make nearly the same kind of impact. However, in the decade since its release, the film has gained more respect from critics. Set in the summer of 1987, Adventureland follows the workers at a run-down amusement park.
The film features a smart script and memorable supporting turns from Kristen Wiig, Bill Hader, and Ryan Reynolds. But perhaps its greatest legacy is the on-screen partnership it created between Stewart and Jesse Eisenberg. They have since co-starred in Café Society and American Ultra.
'Still Alice' (2014)
After several nominations, Julianne Moore finally won the Academy Award for this film. The actress plays a middle-aged professor who is diagnosed with Alzheimer's disease. Following that bombshell, Alice (Moore) and her family must grapple with their new reality and prepare for what lies ahead.
Stewart plays Alice's youngest child, who struggles perhaps most of all with her mother's illness. While Still Alice is undeniably a showcase for Moore, Stewart brings a lot to her screentime. Her role may be smaller than most of the actress's other projects, but she adds a lot of dimension to the story.
'Personal Shopper' (2016)
Stewart reunited with Assayas for this psychological thriller. This 2016 release casts Stewart as a personal shopper for a supermodel. But if this premise sounds similar to Clouds of Sils Maria, that is where the comparisons end. After all, Personal Shopper has a supernatural bent to it.
Due to its many twists and turns, Assayas' film got a polarized reaction during its release. At the Cannes Film Festival, for instance, it was first booed and then received a standing ovation. While the film isn't for everyone, Stewart's performance in Personal Shopper is among her best.