Kristen Stewart Might Not Be the Obvious Choice to Portray Princess Diana, But There's a Reason She was the First Choice
It has been well over twenty years since her untimely passing, but the world is still fascinated by the life of Princess Diana. The "People's Princess," as she was known, was the mother of two boys and one of the most popular members of the royal family — even after her difficult divorce from Prince Charles.
Today, royal fans still crave new information about the beautiful star, and with the news that a brand-new film is on the way, which will chronicle the life of the beleaguered royal, excitement is at a fever pitch. Still, there have been some concerns about the film, and the controversial star who will be playing the lead role of Princess Diana.
Kristen Stewart was a child actor
Born in LA in 1990, Kristen Stewart was surrounded by show business from the start. Both of her parents were involved in the entertainment industry, with her father working as a stage manager and her mother a script supervisor. It is little wonder that Stewart felt drawn to the movie business. At the age of eight, after several years of performing in school plays, Stewart began auditioning for roles in television and films.
Her career moved quickly, and she began to book parts in big-budget films. A few of Stewart's early roles include parts in Zathura: A Space Adventure, Catch That Kid, and In the Land of Women. Stewart's intensity and serious approach to her craft earned her rave reviews, and directors began eyeing her for parts in even bigger movies. In late 2007, Stewart landed the role that would change the course of her life forever.
What will 'Spencer' be about?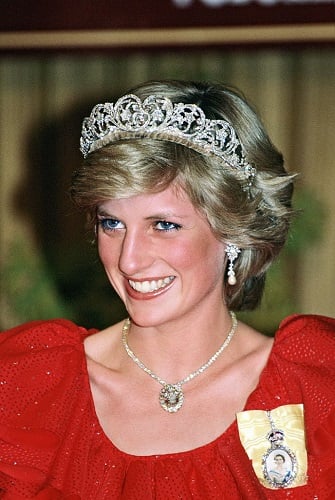 Stewart is probably best known for playing the character Bella Swan in the Twilight series of films. Based on the bestselling young adult books, the Twilight movies were somewhat controversial at the time they were released, but hugely popular nonetheless.
Although the role of Bella brought Stewart fame and fortune, she had to work hard to escape the teen queen image, and it took her several years to create a whole new image for herself. But create a new image she did, and by the year 2016, she had come out as bisexual and began to choose parts in unconventional, independent films.
These days, fans know Stewart as a risk-taker, an actor who regularly appears in smaller projects as well as bigger-budget movies. Still, when Stewart was announced as the lead in the new Spencer movie, fans had questions.
The film, which is set to begin filming in 2021, will portray Princess Diana's life in the years leading up to her death when she was struggling in her marriage to Prince Charles and trying to make the decision as to how she will spend her future.
Why is Kristen Stewart the perfect choice to play Princess Diana?
RELATED: Kristen Stewart to Star as Princess Diana in 'Spencer': Other Actresses We Think Could Have Played the Princess
Almost immediately after the casting news was announced, fans took to Twitter to display their outrage with the casting choice. Many fans were not happy with the choice of Stewart to play the iconic royal, leaving comments like "can we just leave Diana alone. I think she's suffered enough."
Still, the showrunners behind the film are thrilled with their choice of star and recently opened up about why Stewart is actually perfect for the role. Director Pablo Larraín sang Stewart's praises in an interview, stating: "To do this well, you need something very important in film, which is mystery. Kristen can be many things, and she can be very mysterious and very fragile an ultimately very strong as well, which is what we need." 
The director went on to acknowledge Stewart's diverse acting skills, saying: "I've seen movies from Kristen that are so diverse it's incredible, showing different layers and her diversity and strength as an actress. We're very happy to have her, she's very committed."
Fans who aren't convinced will have to wait and see what the film reveals when it comes to Stewart's ability to portray the iconic Princess Diana.