Kristen Stewart on the 'Twilight' Movie She 'Just Didn't Love'
Kristen Stewart has never shied away from her love of the Twilight movies. Though the five films made her a household name and millions of dollars, she didn't join the cast for those reasons. In fact, when Stewart agreed to be Bella Swan, nobody expected the films to be so successful. Even Stewart herself thought the possibility of even one sequel was ludicrous until well after Twilight had been shot.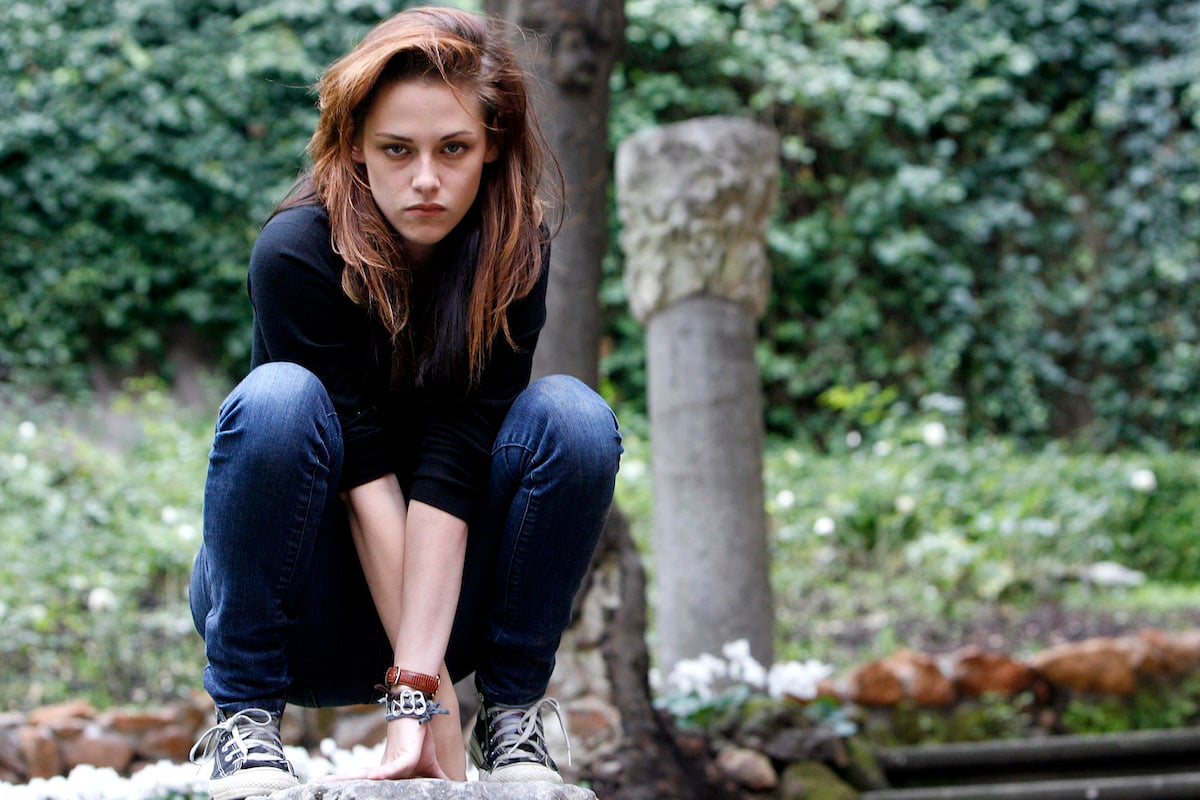 Why Kristen Stewart agreed to join the 'Twilight' cast
So what drew Stewart to want to be in the Twilight movies if not for the fame and fortune? Like millions of other people, Stewart fell in love with the eponymous book series by Stephenie Meyer. When she read the book, she became in awe of the character Bella and felt that the role would challenge her as an actor. She eagerly signed up to be the clumsy, vampire-obsessed, human, adding her personal flair to the infamous role.
The 'Spencer' actor didn't love making 'Eclipse'
Of course, Stewart's passion for making the movies sometimes waned over time. Once Summit Entertainment saw that they had a franchise on their hands, they did everything they could to churn out the films. This ended up taking a toll on Stewart. By the time she was making Eclipse (the third Twilight movie), she had lost some of the love she had for making the films.
 "I just didn't love it," Stewart shared with the Los Angeles Times about Eclipse. "At the time we were kind of pumping them out. The movies were really close together. It felt a little mechanical. That is the most painful, when you know it. When you are on a set and you know that you are dropping things. We were letting things just fall through our fingertips."
Stewart is proud of the 'Twilight' movies despite the ups and downs
Fortunately, Stewart was able to regain her passion for making the Twilight movies. Considering the metamorphosis her character goes through in the final two films, she had a lot to work with. Furthermore, because she didn't love the experience of making Eclipse, she was determined to make sure her time making the last two films was enjoyable.
Ultimately, Stewart recognizes that the Twilight movies didn't always have the best continuity. However, she still looks back on her time in the franchise with great fondness. In a conversation with Interview Magazine, she reflected on the ups and downs of making the blockbuster films.
"I mean, it was a long process, so it's hard to generalize about it as a whole," Stewart revealed. "It wasn't entirely cohesive. We ebbed and flowed. I will definitely acknowledge that. But the intention is so f—— pure in a weird way. Anybody who wants to talk s— about Twilight, I completely get it, but there's something there that I'm endlessly, and to this day, f—— proud of. My memory of it felt—still feels—really good."