Kristen Wiig Reveals the 1 Reason She Really Doesn't Like to Rewatch 'Bridesmaids'
For audiences, Bridesmaids stands as one of the funniest, most successful comedies of the 2010s. The movie was so huge, in fact, that for a while, a sequel seemed inevitable. While no follow-up has come together, Bridesmaids remains star/co-writer Kristen Wiig's most beloved hit. Regardless, she prefers not to revisit the movie even years later.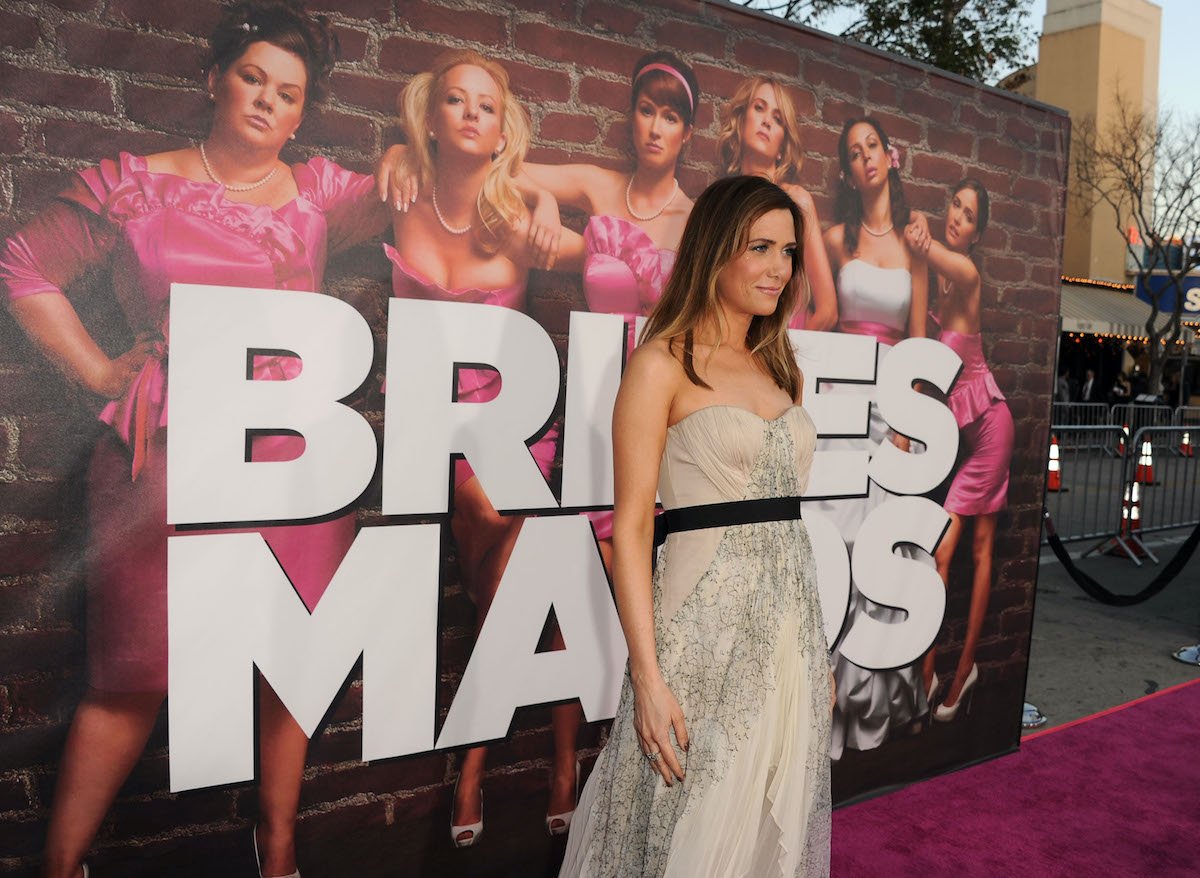 Kristen Wiig launched into movies after leaving 'Saturday Night Live'
Wiig joined Saturday Night Live in 2005 and quickly became one of the show's standout performers. But following the success of Bridesmaids, Wiig left SNL in 2012. Since then, she has appeared in movies as varied as The Skeleton Twins, The Martian, and Mother!
In addition, Wiig reteamed with Bridesmaids director Paul Feig and co-star Melissa McCarthy for the 2016 Ghostbusters reboot. That movie fell short of expectations. But Wiig's movie career has sustained voice roles in both the Despicable Me and How to Train Your Dragon franchises.
Next, Wiig is set to join the DC Extended Universe as Barbara Ann Minerva aka Cheetah in Wonder Woman 1984. In that movie, she'll face off against Gal Gadot's Amazonian warrior amidst the excess of the 1980s. Patty Jenkins returns to direct the sequel to her 2017 smash hit.
RELATED: 'Bridesmaids' Director Paul Feig Recounts Kristen Wiig's 'Genius' Line
2011's 'Bridesmaids' earned Wiig an Oscar nomination
Part of what made Bridesmaids such a surprise is how few female-led R-rated comedies had connected at the box office. Sure, The Hangover had hit it big a couple of years earlier. But Wiig and co-writer Annie Mumolo's movie covered female friendship in a way most Hollywood comedies led by women failed to.
And for their efforts, Wiig and Mumolo landed an Academy Award nomination for Best Original Screenplay. In fact, the momentum and support behind Bridesmaids even propelled McCarthy to a Best Supporting Actress nomination. Considering the limited presence of comedies at the Oscars, this was no small feat.
So why does Wiig prefer not to watch the movie now?
RELATED: Kristen Wiig Was the Reason Maya Rudolph Returned to 'SNL'
But the actor doesn't like to rewatch the movie for 1 key reason
As it turns out, Wiig's aversion to rewatching Bridesmaids has nothing to do with the movie itself. Rather, it's more about how she doesn't like seeing herself on television. Despite several years on SNL, Wiig isn't a fan of watching her own material, she told InStyle.
"I'll watch a bit [of Bridesmaids] if I'm channel surfing, but seeing yourself on TV is bizarre," Wiig admits. "I think, 'God, I was young.' Look at my skin."
Wiig is generally proud of the movie itself, though she admitted there is one sequence she's not a fan of. According to the actor, the studio pushed for the famous food poisoning scene in Bridesmaids. As the sole instance of gross-out humor in the movie, it makes sense it wasn't part of the original vision. No word on whether Wiig clicks right past the movie during that scene.