Kristian Haggerty Called Out for Showing Her Love for Taylor Blake; 'Wasn't It the Same With Demi?'
Though Kristian Haggerty is currently madly in love with Taylor Blake, it hasn't even been a year since she and Demi Burnett announced their split...
Though Kristian Haggerty is currently madly in love with Taylor Blake, it hasn't even been a year since she and Demi Burnett announced that they had ended their engagement. The two became fan favorites during their stint on Bachelor in Paradise, a spinoff of The Bachelor.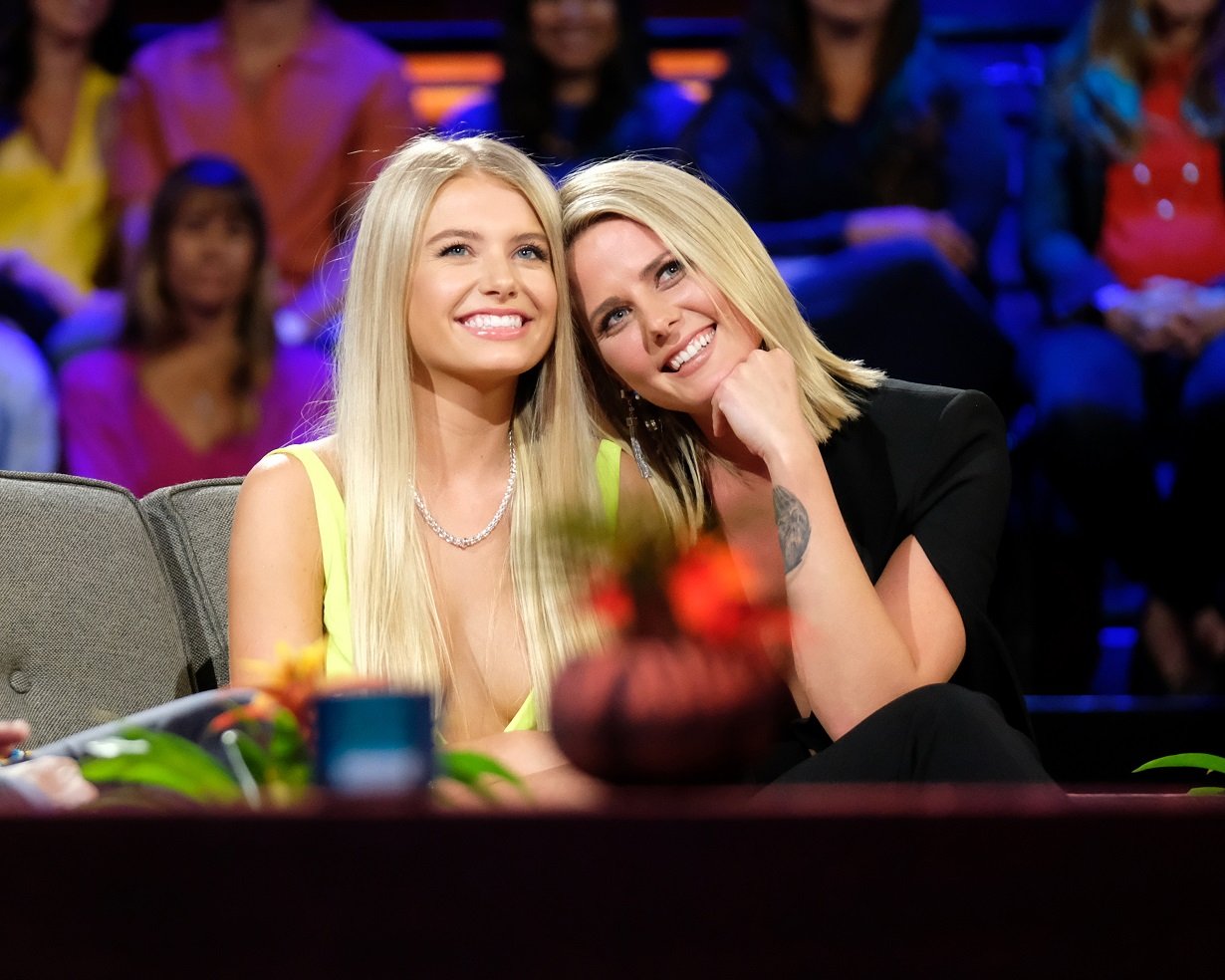 Burnett actually met Haggerty through a fellow Bachelor cast member. The pair began dating in between the filming of the two shows, but Burnett still wanted to go to paradise. However, when Burnett was unable to get Haggerty out of her head, Chris Harrison broke all the rules and invited Haggerty (who never competed on any Bachelor show) to join Burnett in paradise.
Kristian Haggerty got engaged to Demi Burnett on 'Bachelor in Paradise'
As the pair was the first same-sex couple in Bachelor history, they faced a fair amount of criticism. But, they also received an overwhelming amount of support. Bachelor in Paradise cast members seemed to welcome Haggerty with open arms and fans expressed their love for the couple on social media. But, the relationship fizzled out fairly quickly and the two women felt it best to go their separate ways.
Since Burnett and Haggerty announced their split in October of 2019, they've both found love elsewhere. Burnett dated singer, Slater Davis for several months. Meanwhile, Haggerty has found love with her long-time friend, Taylor Blake, who is also a singer and a reality TV star. The two have been vocal about how much they love each other on their respective social media pages. They even managed to spark engagement rumors with their recent posts.
Haggerty expresses love for her new girlfriend
"A love I've never felt before, 🤍" Haggerty captioned her most recent Instagram photo, which showed her and Blake embracing. "Thank you @murielmargaret_ for capturing this moment," she continued. Blake also added a sweet comment under the picture. "This is my wallpaper and I smile so big every time I look at it,❤️" the singer chimed in. Of course, many fans expressed how happy they were for the couple, but not everyone had positive things to say.
"Excuse me, of course, but wasn't it the same with Demi?" one Instagram user questioned Haggerty in the comments. "You also told her that she is the love of your life. And what is the result? You don't even look in her direction. But at the same time, they wrote that you would support each other even after breaking up. And what will you do when you and this girl are going badly? You will also remain 'friends' Maybe I don't understand anything," the Instagram user continued.
Taylor Blake reacts to criticism on Instagram
Seeing the criticism, Blake quickly came to Haggerty's defense. "Luckily, our love is not for you to understand. It's between us, and God. It's important to remember, you see what we allow you to see. You can perceive what you want to be true, but it will still be just that, your own perception. It is not our job to validate our love, we know where our hearts lie. We are very happy, we are growing and building together, rather than preparing for possible shortcomings that may arise. That's all that should matter. Sending love to you," Blake concluded.
Clearly, both Haggerty and Burnett have moved on with their lives. Hopefully, in time, fans of the former couple will be able to move on too.