Kristin Cavallari Said Jay Cutler Wrote Her the 'Sweetest Love Emails' When They First Started Dating
Many may remember Kristin Cavallari's rise to fame on Laguna Beach, but she's certainly expanded her legacy since then. She continued on with the reality TV fame by delving into The Hills, and it got even more personal with her own show, Very Cavallari. We've also gotten to see glimpses of her family life on TV, too. And this included her relationship with her husband, Jay Cutler.
Unfortunately, Cutler and Cavallari are ready to call it quits. They announced they're planning on going their separate ways — and the divorce is getting more heated as it goes on. But it wasn't always like this. When Cavallari and Cutler first dated, Cavallari noted the sweet gestures Cutler used to perform.
Many saw Kristin Cavallari and Jay Cutler's divorce coming
Fans may be shocked that Cavallari and Cutler are finished with their marriage, but there have been plenty of indicators leading up to this moment.
"With great sadness, after 10 years together we have come to a loving conclusion to get a divorce," Cavallari wrote on her Instagram. "We have nothing but love and respect for one another and are deeply grateful for the years shared, memories made, and the children we are so proud of. This is just the situation of two people growing apart."
As for how Cavallari and Cutler "grew apart," affair allegations against Cutler may have had something to do with it. E! News reports Cutler was accused of having relations with Cavallari's best friend, Kelly Henderson.
Not only that, but Cavallari mentioned she didn't think Cutler was supportive of her successful businesses. And Cutler mentioned Cavallari spends most of her time with her work, putting a strain on their marriage.
"Jay has been great, yes. From the outside, things are so perfect and things are so great," Cavallari said on her show. "But actually, they're not. And that sucks. It sucks. That's the thing, though, with marriage … it's ups and downs."
Cavallari thinks Cutler is now 'punishing' her by not releasing funds necessary to purchase a house
Cavallari and Cutler claim to be moving amicably through their separation. But other publications claim otherwise. E! News notes Cavallari was hoping to find a new house in the fall of 2019, which is when her marriage reportedly really started to get rocky. She started buying a home she really liked, and Cutler didn't have any qualms about it. But the couple's marriage improved, and Cavallari didn't follow through with the purchase.
This reconciliation was short-lived, though. After the couple again resumed talks of divorce, Cavallari resumed her purchase — but this time, Cutler didn't approve. The publication notes Cutler's "attorney was going to tell their business manager to not release the funds," which prevented Cavallari from gaining access to the money necessary for the purchase.
Cavallari thinks withdrawing access to the money is Cutler "punishing" her. And she also alleges that Cutler tried to talk her into a parenting plan that doesn't work out well for her, her needs, or her desires.
Their relationship was much different in the beginning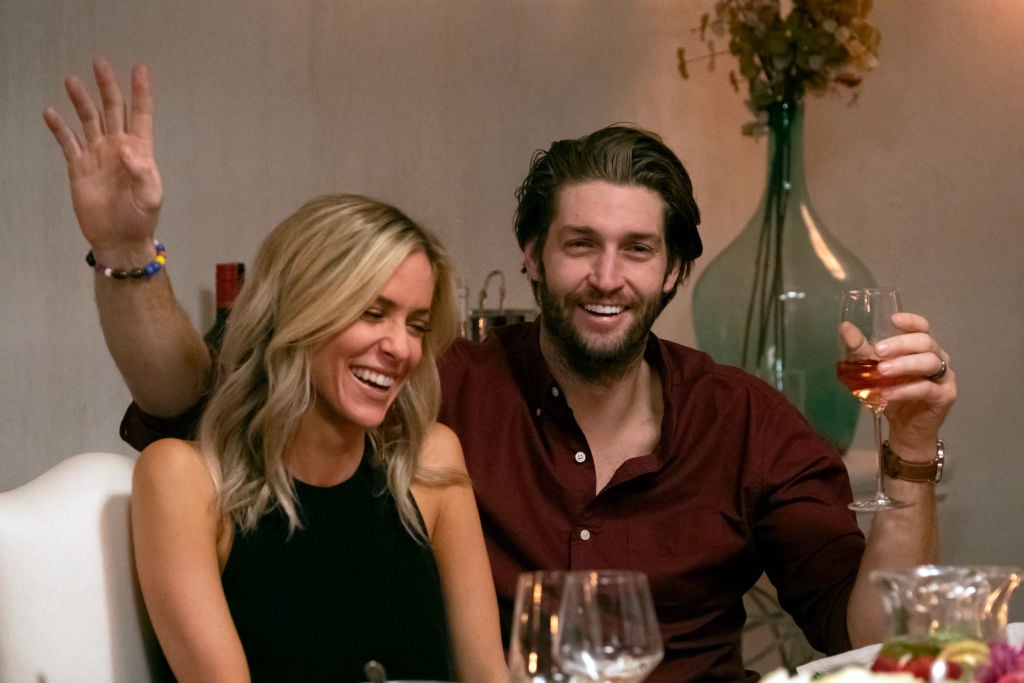 When Cavallari and Cutler first got together, it was nothing like how it stands today. People reminds us Cutler was the one who reached out to Cavallari's publicist first. "I got a call from my publicist that Jay wanted to fly me out to Chicago and take me out," Cavallari revealed. "I didn't know who he was! I had to google him. I was in the middle of filming The Hills so I was like, 'I don't want a boyfriend in Chicago,' and passed on it."
Eventually, Cutler's persistence paid off. After a year of dating long-distance, Cutler asked for Cavallari's hand in marriage. And Cavallari even told People back in 2011 that she was "in love" and everything was going exactly as planned.
Cavallari wrote about her relationship in her book, Balancing Heels, as well. "I flew back to Chicago at least every two weeks. When we were apart, we texted constantly, and he wrote me the sweetest love emails," she wrote. "Jay told me he loved me weeks into our relationship and told me he wanted to marry me after only two months. It all happened quickly, but it made sense: He was exactly what I was looking for."
Relationships change over time, of course. We're hoping Cavallari and Cutler can amicably settle their differences as they go through this difficult process.
Check out Showbiz Cheat Sheet on Facebook!