Kurt Russell and Goldie Hawn Reveal Why They Choose to Not Get Married
Kurt Russell and Goldie Hawn have managed to stay together for decades. But the celebrity couple decided to not get married. The stars of The Christmas Chronicles explain why they choose to not tie the knot.
Kurt Russell and Goldie Hawn met in 1966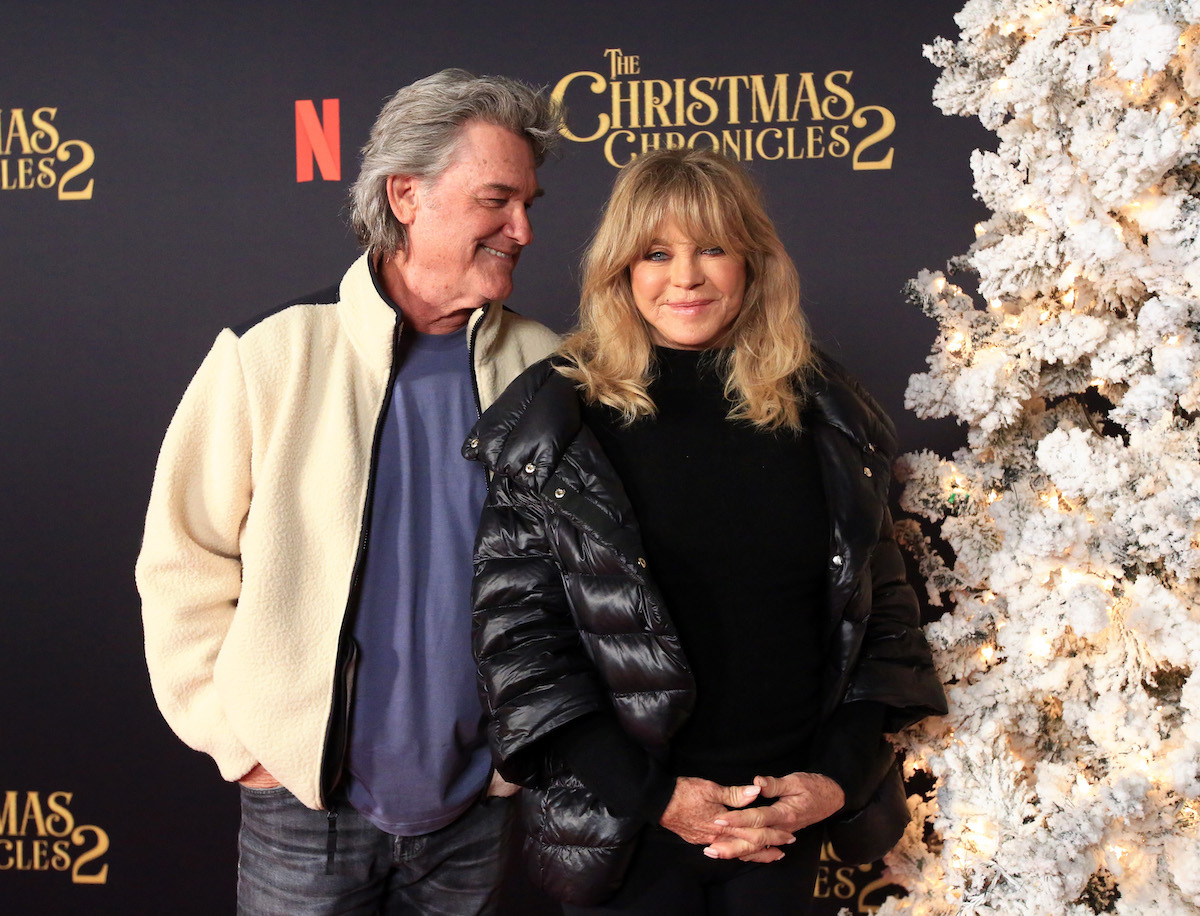 The family movie, The One and Only, Genuine, Original Family Band, brought the future couple together. Russell played Sidney Bower and Hawn played a giggly girl in the 1968 movie. That happens to be Hawn's first movie and she was mostly focused on dancing at the time.
She was 21 and he was 16 so their meeting didn't lead to anything romantic until later in life. The actors later reunited in 1983 to act in the romantic movie, Swing Shift. Hawn played a woman working at an aircraft plant while her husband is away at war. She then falls for another man.
They then started dating and managed to stay together since then. Hawn already had two children, Kate and Oliver from her previous marriage with Bill Hudson. She then had her son, Wyatt, with Russell.
A marriage certificate doesn't add anything for them
The couple has managed to make their relationship last for decades. But they revealed why they decided to not get married.
"For people like us, the marriage certificate wasn't going to create anything that otherwise we wouldn't have," Russell told People. "I don't know. 40 years isn't enough to finally say, 'Well I guess…'"
Hawn then corrected him. "Well, we're not at 40 years yet," she said. "Our children got married. I mean, they didn't not get married. Oliver's very happily married and Wyatt's very happily married. Katie got married once and that didn't work, and she's with this most amazing human and I don't know if she'll marry again. The point is that we all tried marriage and sometimes marriage doesn't work."
Hawn said it's OK that it didn't work. "It's not about the marriage. It's about the people and the relationship, and the will to stay together," she said.
The couple reunited in 'The Christmas Chronicles 2'
Russell and Hawn played Santa and Mrs. Claus in The Christmas Chronicles. The movie shows a brother and sister trying to catch Santa on camera. The movie was a family affair given Hawn's son, Oliver, plays Doug in the movie.
The couple has returned for The Christmas Chronicles 2, which was released on Netflix this year. This time, the kids make it to the North Pole through a portal. A kid steals a magical star, which protects the creatures of the North Pole.
It sounds like the actors are happy still making movies together after all these years. They're also happy with continuing their relationship without signing a marriage certificate.