Kurt Russell on Falling for Goldie Hawn While Filming 'Swing Shift'
A romantic story in a movie sometimes leads to a connection in real life. That was the case for Goldie Hawn and Kurt Rossell on the set of Swing Shift. The celebrities talked about their relationship and how they fell for each other while making the war movie.
Kurt Russell and Goldie Hawn starred in 'Swing Shift'
RELATED: 'Christmas Chronicles 2' Stars Kurt Russell and Goldie Hawn Had Big Ideas for Santa and Mrs. Claus in the Sequel
The actors previously were in the Disney movie, The One and Only, Genuine, Original Family Band, together in 1968. But 21-year-old Hawn had a very small dancing role, and Russell was just 16 at the time playing Sidney Bower. He was one of many children in the Bower Family Band.
The actors then took on the starring roles of Swing Shift, which was released in 1984. Hawn played Kay Walsh, a wife whose husband goes to war. She then gets a job at an aircraft plant and falls for Lucky Lockhart played by Russell.
Russell admitted that he didn't do well with approaching Hawn. "When I met Goldie, I was at a time in my life where I was definitely gonna put my worst foot forward when it came to any kind of relationship," he said on CBS Sunday Morning. "I put my worst foot forward, and if you can handle that, then maybe there's a chance of some reality there of us being together."
That's because he divorced Season Hubley not that long ago. He was hungover the first time they met. Hawn didn't think he was so bad when they met. She said if he was they wouldn't be together today.
He said she was alluring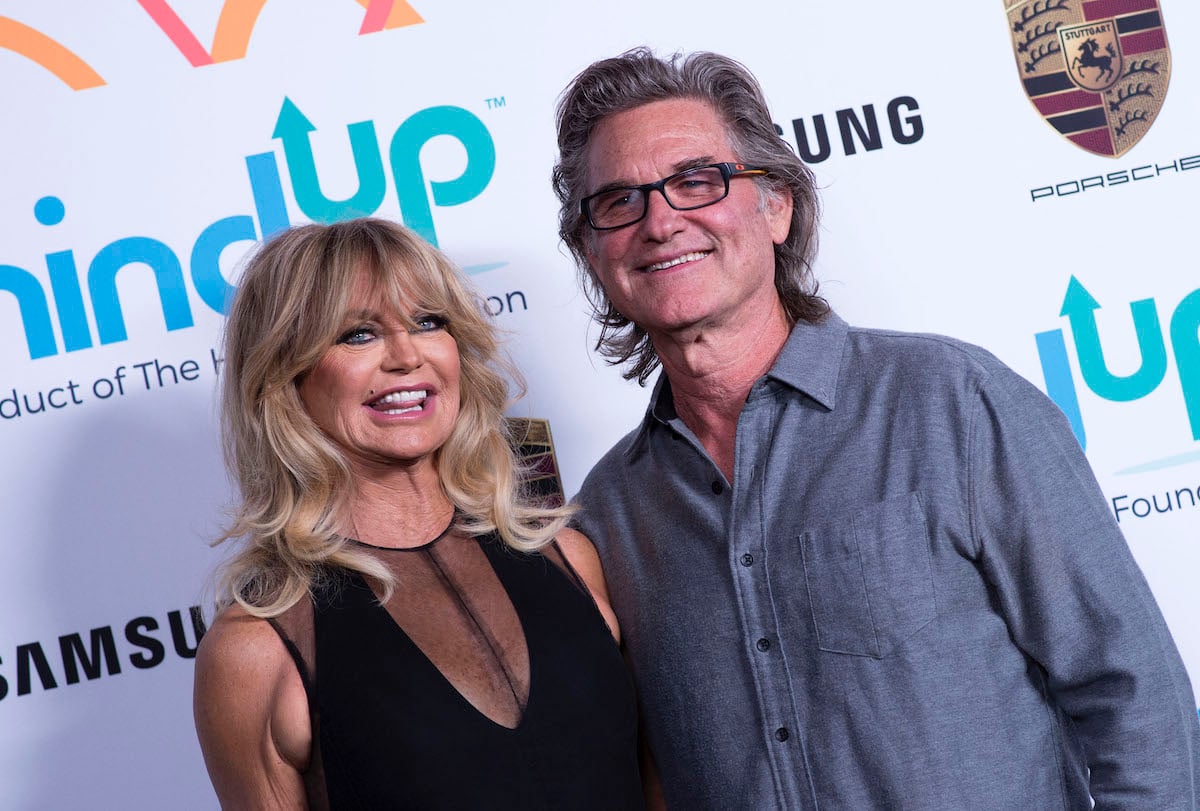 RELATED: Kurt Russell Was 'Horribly Hungover' When He Met Goldie Hawn
The married couple revisited working together on the romantic movie while talking to People. Russell was open about being drawn to her.
The Hateful Eight star said he was "impressed with Goldie visually… the images of her were alluring and attractive, so all those things were taking place." The actor said their connection became deeper from there.
"But then you get to know somebody and you begin to find that, yeah, you do share things in common deeply. Hey, listen, it goes where it goes," he said.
The couple continued their relationship from there. They eventually had a son together named Wyatt.
The couple is still working together
RELATED: 'Christmas Chronicles 2': How They Got Kurt Russell to Do a Musical Number With Darlene Love
Many years later, the couple is working together again. They played Santa and Mrs. Clause in the 2018 movie, The Christmas Chronicles. In it, children go on an adventure after trying to catch Santa on video.
There is now a sequel for the movie which was released this year. The kids make it to the North Pole this time. One of them steals a Christmas star, which protected the residents of the North Pole.