'KUTWK': Rob Kardashian Makes Domestic Violence Allegations Against Ex-Fiancee Blac Chyna
Rob Kardashian and Blac Chyna are one of reality television's most high profile former couples, in spite of the fact that Kardashian has essentially been in seclusion for the better part of a year. The former lovebirds share a young daughter: Dream Kardashian.
Even though they have long since split up, they just can't seem to co-parent peacefully. Recently, Kardashian and Chyna returned to court for even more drama. In light of some new court documents that were leaked, fans are getting more details about just how bad the dynamic between the two reality TV stars is.
When did Rob Kardashian and Blac Chyna start dating?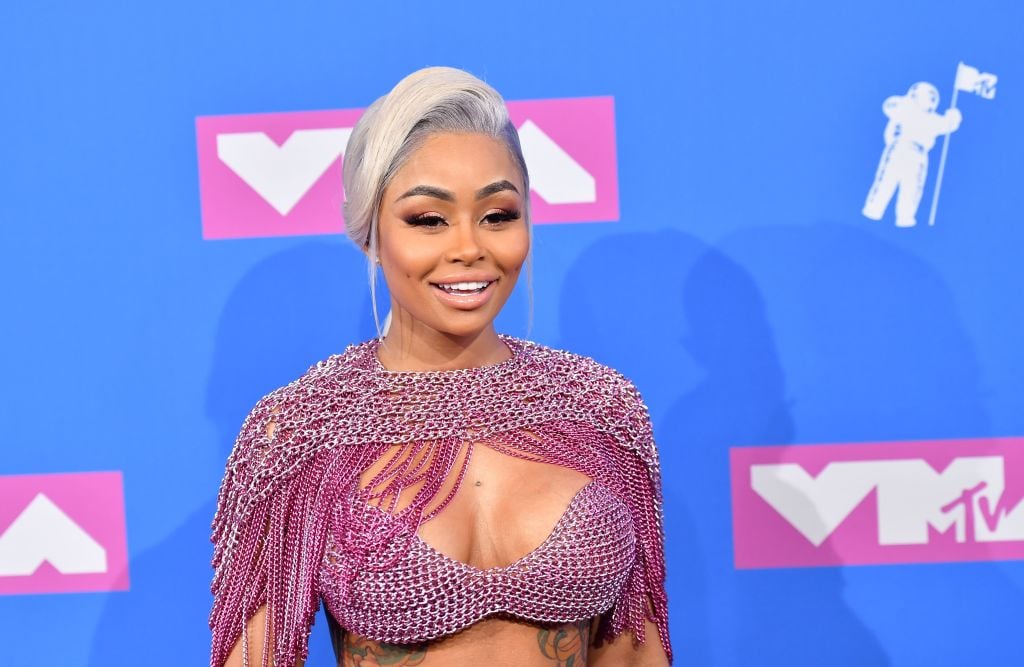 Kardashian is the only male sibling in the Kardashian-Jenner family. In the early years of Keeping Up with the Kardashians, he was a familiar presence onscreen.
From his longtime romance with Adrienne Bailon to his highly-publicized turn on Dancing With the Stars, viewers got to see Kardashian through a lot of big life changes. However, in recent years, Kardashian started to struggle with body image and weight issues, and almost completely dropped out of the public eye.
When rumors started swirling in early 2016 that Kardashian was dating Chyna, a close Kardashian family friend, fans were instantly intrigued. The two confirmed their relationship after they were spotted together on multiple occasions.
In April 2016, Kardashian and Chyna announced that they were engaged. Only weeks after the engagement news broke, the couple revealed that they were expecting a baby. Things were moving very quickly, and while many speculated that the rest of the Kardashian family wasn't happy with how fast the relationship was progressing, Kardashian and Chyna were wrapped up in their own world.
Rob Kardashian and Blac Chyna had a very public breakup
During Chyna's pregnancy, she and Kardashian fought publicly on several occasions. They even had a short-lived reality series, a spinoff of Keeping Up with the Kardashians, where viewers got a firsthand look at their dysfunctional relationship.
In November 2016, Chyna and Kardashian welcomed their daughter, Dream Kardashian. Sadly, the weeks after the birth was anything but peaceful.
In December 2016, Chyna claimed Kardashian hacked her Instagram account to make her look bad. Simultaneously, Kardashian took to social media to claim that Chyna had left him and had taken Baby Dream with her.
After a brief reconciliation, the two split up for good in the spring of 2017 and buckled down for a bitter custody battle. In 2018, Chyna filed a lawsuit against the Kardashian family, including her ex, stating that she lost millions of dollars as a result of the reality show getting canceled. Ever since the lawsuit, Chyna and Kardashian have been at each other's throats nearly 24/7.
What new bombshell did Rob Kardashian drop on Blac Chyna?
In late 2017, among the slew of lawsuits and accusations flying back and forth between Kardashian and Chyna, was one that Rob Kardashian filed against Chyna for assault and battery. The lawsuit alleged that Chyna got physical with Kardashian during a fight in December 2016, and even pointed a gun at his head at one point.
In early April, new documents pertaining to the case were obtained, revealing that Chyna threatened to kill Kardashian during the confrontation. The documents also reveal that "Chyna came up behind Rob, wrapped an iPhone charger tightly around his neck and started to strangle him using her full strength," and that Kardashian was only able to escape by locking himself in his bedroom.
Although Chyna's lawyer responded, claiming that the story is a fabrication, it seems as though this latest development will only cause the exes to spend more time in court and to continue to wage war on each other.