'KUWTK': Does True Thompson Get Along With Her Half-Brother Prince?
It seems like the Keeping Up With the Kardashians clan have multiplied two-fold in recent years, with one or another of the sisters having babies.
It seems like the Keeping Up With the Kardashians clan have multiplied two-fold in recent years, with one or another of the sisters having babies what feels like every year.
The ladies grew up in a big family with lots of siblings themselves, and their kids are getting to experience a childhood that's never lacking in cousins to play with. Not only do Kris Jenner's grandbabies have lots of cousins on the Kardashian side, but some of them also have half-siblings and cousins on their fathers' sides, too.
Khloé Kardashian's daughter, True, has a half-brother that we don't hear much about from her dad's side. So what's their relationship like?
Who are True and Prince Thompson?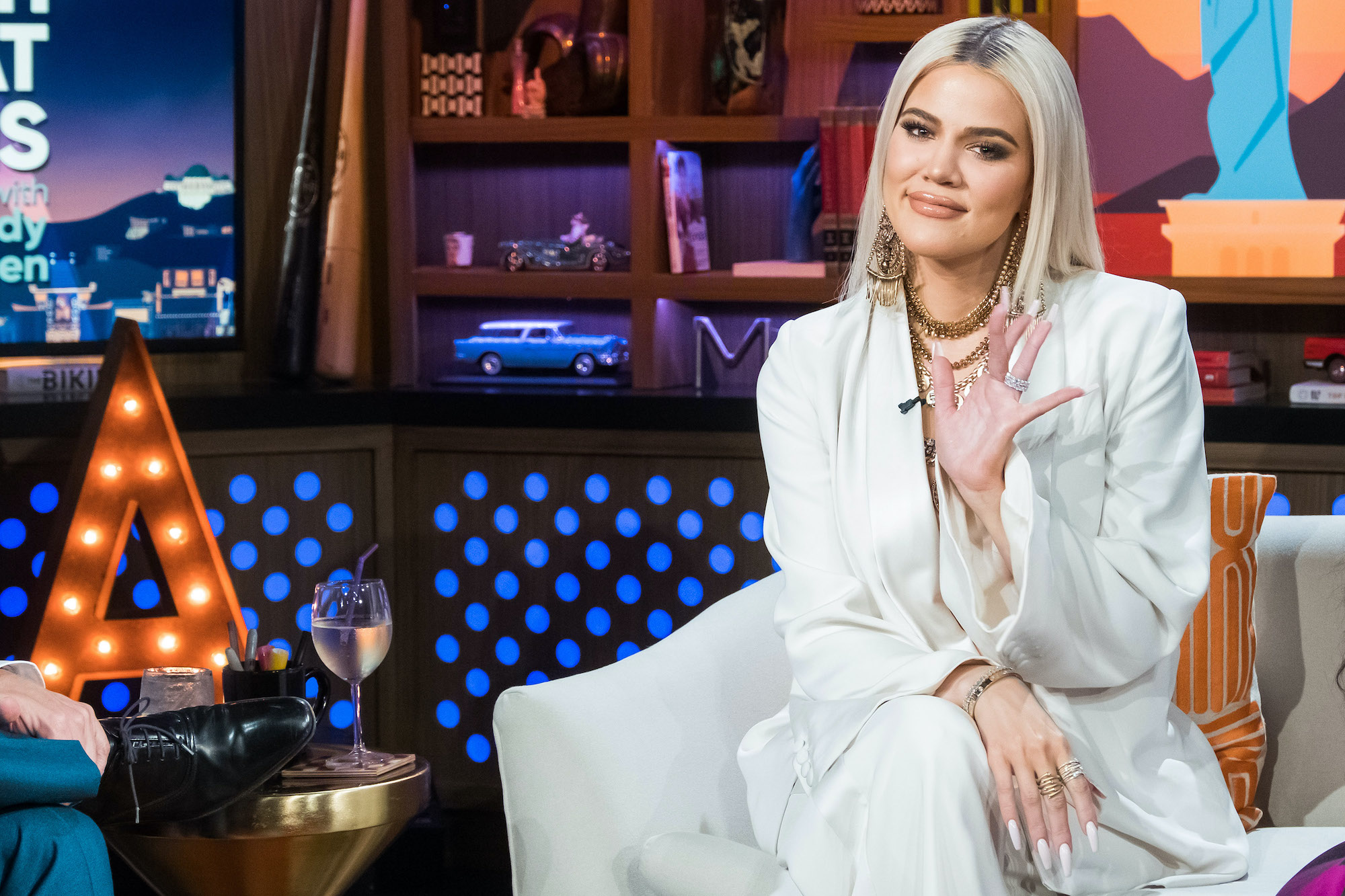 Fans of Keeping Up With The Kardashians are obsessed with True Thompson, sister Khloé Kardashian's only daughter. True's father is NBA player Tristan Thompson, with whom Khloé has had an on-again, off-again relationship.
After breaking things off with him in 2019 after it became public news that Thompson had cheated on her with her sister's BFF, it appears that Kardashian has recently made things work with her tumultuous love affair and that 2-year-old True's parents are back together. 
Although almost the entire world knows True's name, only true (pun intended!) fans of Keeping Up With The Kardashians knows about her half-brother Prince Thompson, Thompson's 3-year-old son. If you're not great at math, let us explain: Thompson started seeing Kardashian while his ex-girlfriend and Prince's mother, Jordan Craig, was still pregnant.
On social media at the time, Thompson chose to post shots of him and his famous new girlfriend instead of even acknowledging his son's birth. Thompson didn't change his incorrigible ways once he got with Kardashian; he cheated on her just days before she gave birth to True.
Fans don't think True and Prince have a good relationship
Because of their dad's relationships with each of their moms, True and Prince's relationship has gotten off to a super-awkward start. But they are siblings after all, and fans are wondering whether the two kiddos get along – and if Thompson even has his own relationship with his son. 
On a recent Reddit thread, fans pointed to evidence that indicates that Thompson isn't active in Prince's life, which probably means that True doesn't have a relationship with her half-brother, either.
Anti-Thompson fans brought up the fact that both Kardashian and Thompson have stated that they'd like for True to have a sibling, even though she technically already has one, and that Craig revealed early on in Prince's life that Thompson didn't have a relationship with his first child.
Other fans normalized the fact that True and Prince don't have a relationship, since they don't even live in the same state. "I mean kids raised in different homes with either a different mother or father might not have a relationship even under good circumstances… For a lot of people I think it's the whole not growing up in the same household thing so they don't see that person as an actual sibling, there's no emotional connection there and they feel like having a relationship with that person would be forced," someone explained. 
How does True get along with her cousins?
Sadly, it seems like all evidence points to the fact that True doesn't have much of a relationship with her only sibling; it's a good thing she's got plenty of cousins her age to play with. In fact, she even has two cousins that are almost exactly the same age as her: Kim Kardashian West's third child, Chicago, and Kylie Jenner's daughter, Stormi Brewster.
The sisters often post adorable photos and videos of their daughters together on playdates, and it's clear that these three girls have an especially close bond.
Kardashian tries really hard, however, not to compare True to her cousins when it comes to developmental milestones, and she knows that every kid accomplishes things at their own pace.
"You have to remember that there's no right or wrong timeline for kids. Everyone does things in their own way. True has two cousins that are only three months — they're all three months apart. And so sometimes I see some of them and I'm like, 'But Chicago did this,' or 'Stormi did that.' I'm like, 'I can't do that," she's stated in the past.