'KUWTK' Fans Can't Handle Kourtney Kardashian's '1 Facial Expression' on Instagram Anymore
Keeping Up With the Kardashians might be over, but fans are still seeing plenty of the Kardashian-Jenner clan. The famous family, who starred in their very own reality series for more than a decade, decided to step back from the show in order to focus on other projects. In spite of this, the Kardashians are as present as ever on social media, with the family members sharing details of their lives with fans, including business updates, family pictures — and, of course, lots of scantily-clad selfies. While many fans love seeing more of the family, recently, some fans took to Reddit to slam Kourtney Kardashian for one particular aspect of her Instagram selfies: her seemingly only facial expression.
Kourtney Kardashian has been enjoying a more private life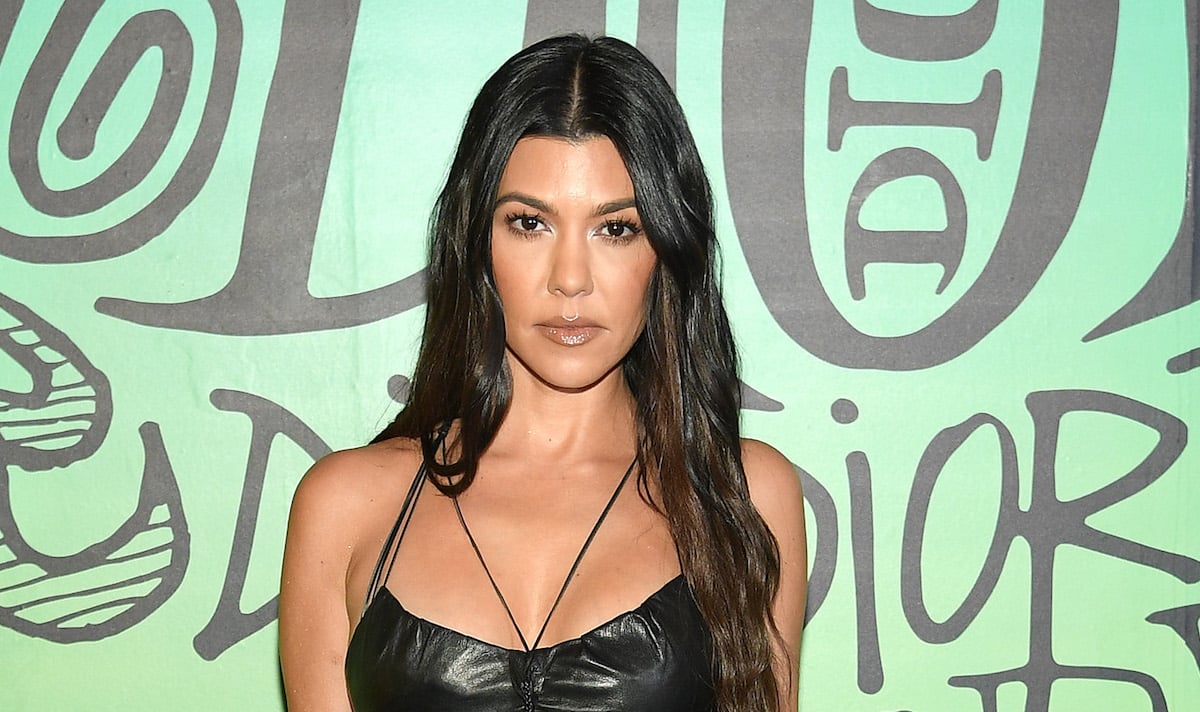 While Kim Kardashian was ostensibly the star of Keeping Up With the Kardashians, at least during the show's earliest seasons, it was Kourtney Kardashian's life that was put on full display. Kardashian's troubled relationship with Scott Disick and her pregnancy with her oldest child, Mason Disick, provided much of the dramatic effect for the first few seasons of Keeping Up With the Kardashians, and viewers flocked to the show in droves. 
Over the years, Kardashian's discontent with the series and her role as a reality star grew ever more obvious. Many fans believed that it was her desire for a more private life that led, in part, to the reality show ending in early 2021. These days, Kardashian lives her life away from the spotlight of multiple cameras — but she can't resist the opportunity to share selfies to Instagram on a semi-regular basis. 
Fans are tired of Kourtney Kardashian's 'one facial expression'
Kourtney Kardashian (like her younger sisters) loves sharing selfies on social media, and she has proven to be especially fond of Instagram. Recently, some fans took to Reddit to discuss her habit of posing with one particular facial expression adorning her features, a curved lip look while staring off into the distance. The post referenced a recent selfie posted by Kardashian, which shows the star posing in a black jumpsuit with a new, short haircut.
"The stans won't like this but Kourt literally has one facial expression on ig and it's 😗," one fan wrote. 
Another critic of Kardashian's expression wrote, "I can't with this lip pose she does anymore."
While some fans really voiced their disapproval for Kardashian's facial expression, others slammed her outfit, noting that her style has gone through a major overhaul since she started dating rocker Travis Barker.
"I'm well aware this is an unpopular opinion but her style is continuing to change towards punk rock … and if I was a teen I'd be excited for it but I'm not anymore," noted one fan. 
Kourtney Kardashian might be starring in a new Hulu series
Kourtney Kardashian's new style (and her expressions) might be getting on fans' nerves, but it is possible that she's practicing for the family's newest gig: a still untitled Hulu series. While details on the series remain very sparse — and some fans are convinced that the show will never actually happen — Kris Jenner herself confirmed the reality series prior to the series finale of Keeping Up with the Kardashians. 
"I can't say much about what's coming but spoiler, we're going to look fabulous and everyone's going to watch," Jenner said of the series in May 2021. Currently, there is no release date for the Kardashians' new venture, so until something more concrete is announced, fans will remain suspicious.
As for Kourtney Kardashian, she will no doubt continue to live her best life with her new love, Travis Barker.