'KUWTK' Fans Find It 'Annoying' Kourtney Can't Decide If She'll Stay Or Go
With an all-new season of Keeping Up with the Kardashians on the horizon, fans are preparing to enjoy even more drama from the first family of reality television. With new relationships and dramatic situations to explore, there will likely be plenty for the camera to focus on. Still, there could be a couple of big changes this season. Kourtney Kardashian, the family's oldest sibling, has gone back and forth over the past few months about whether or not she will be remaining on the show. At this point, fans are getting seriously annoyed with what is being perceived as her inability to make a decision.
Kourtney Kardashian has been in the public eye for over a decade
When Keeping Up with the Kardashians premiered in 2007, Kourtney Kardashian was an adult woman, with college experience and a busy career working at a boutique. Her storyline became one of the featured ones on the show, and viewers tuned in every week to watch the progression of her relationship with Scott Disick and her quibbles with her sisters.
In the past thirteen years that the show has been on the air, Kourtney Kardashian has undergone possibly the greatest personal transformation of any of her siblings. She has three young children and is now a single mother, co-parenting her kids with her ex, Scott Disick. Kardashian also curates her very own lifestyle site and is a guru of all things healthy living and holistic. At forty years old, Kardashian has spent the better part of her life on-camera – and in late 2019, she announced that she was ready to step back from television entirely.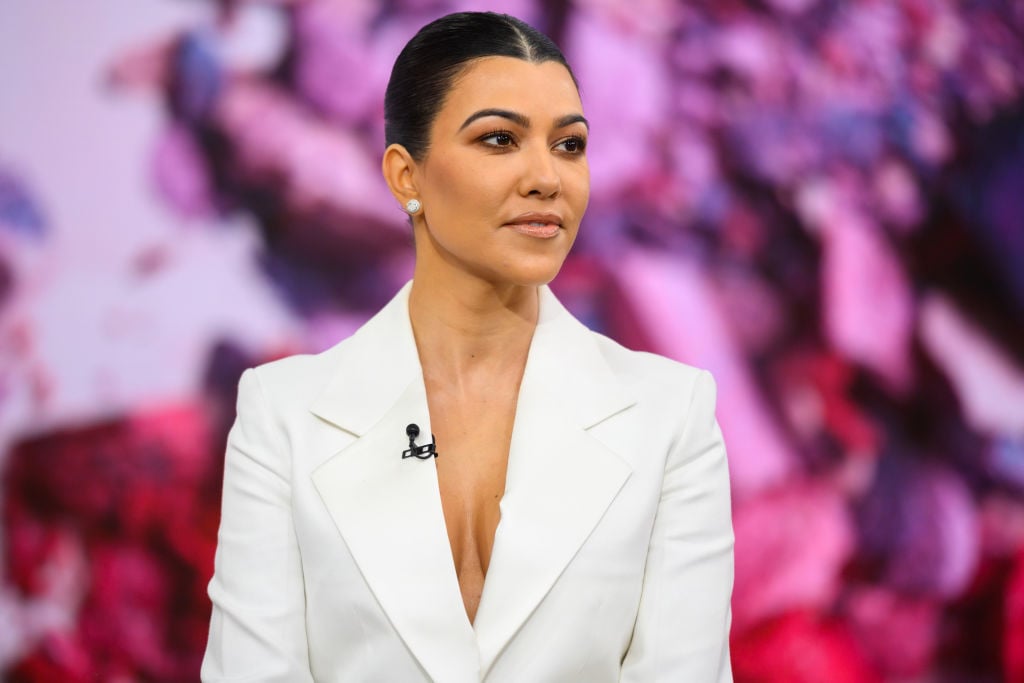 Kourtney Kardashian recently announced she would be stepping away
In November 2019, Kourtney Kardashian spoke out and stated that she planned on spending less time filming her family's reality show because she wanted to "put more energy" into being a mom. While she (and a few other family members) clarified that she would still appear on Keeping Up with the Kardashians from time to time, there was no doubt that she didn't see herself as a full-time reality star anymore. Many speculated that in addition to spending more time with her kids, Kardashian wanted to put more effort into her lifestyle website, Poosh.
However, in a recent interview with Ellen DeGeneres, Kris Jenner stated that, in fact, Kourtney Kardashian would be on the new season of the show and is in the process of filming new episodes. When DeGeneres mentioned Kardashian's previous statements about retirement, Jenner revealed that her oldest daughter just needed "a little break." While some are speculating that Jenner refused to let Kardashian walk away from Keeping Up with the Kardashians, many fans are over the whole conversation entirely.
Fans are seriously annoyed with Kourtney Kardashian
Recently, some fans on Reddit discussed Kourtney Kardashian's wishy-washy attitude toward Keeping Up with the Kardashians. A few suggested that Kardashian's reversed attitude might be due to a salary dispute with her family. Some others stated that while Kardashian's reason for leaving might be valid, and that no one can fault her for wanting more privacy, at this point, her constant back and forth is just getting "annoying."
It's hard to predict what the new season of Keeping Up with the Kardashians will hold, or whether or not the showrunners will address the Kourtney Kardashian drama on-camera – but it looks like the entire family will have to step up their game if they want to keep viewers coming back every week for new episodes.