'KUWTK' Fans Are Happy for Kourtney Kardashian and Her New Relationship: 'I Hope It Lasts'
For those who are keeping up with the Kardashians, Kourtney Kardashian is dating musician Travis Barker. The two have been open about their relationship and tend to be flirty with each other. Fans of Kardashian's ex, Scott Disick, have expressed dissatisfaction with the new couple.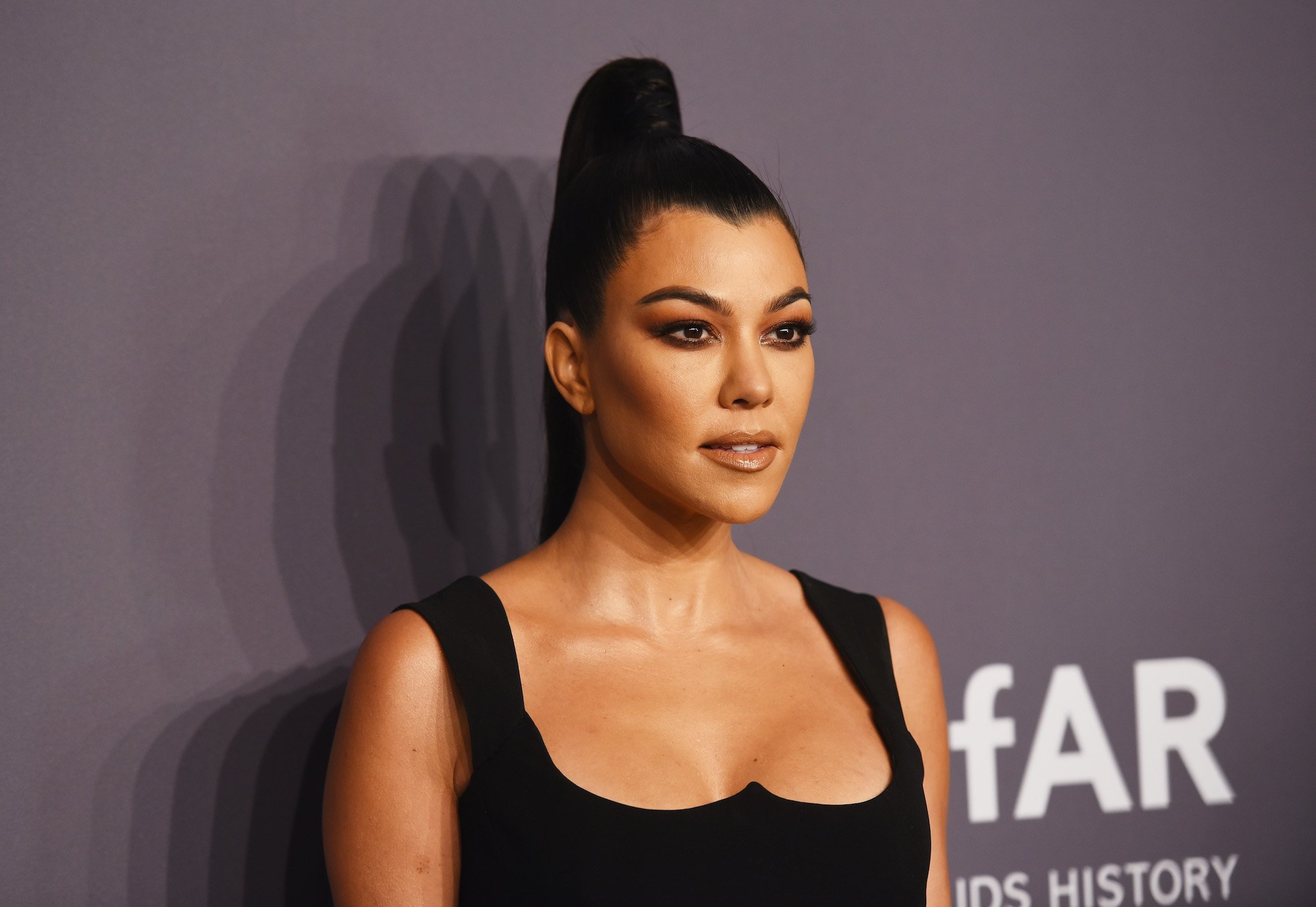 However, many more have gushed over the pairing. On the internet, fans talk about Kardashian and Barker experiencing love in their 40s.
Fans wish the best for Kourtney Kardashian and Travis Barker
Kardashian and Barker have been friends for years, but they recently have gotten together. Kardashian had been in an on-again-off-again relationship with Disick until they officially broke up in 2018. She and Barker began their romance in January 2021. Fans are here to show their support. 
On Reddit, some users commented on a thread that they believe Kardashian deserves someone like Barker. They felt that she needs love and respect rather than taking on the role of "a babysitter" for her partner.
"I hope it lasts, and if it doesn't I hope she finds what she can find someone to live a happy and healthy life together. She looks happy and I think she's showing the world that the chances for love aren't limited to younger stages as a person," one fan wrote. 
The couple has been sharing plenty of photos on social media. Barker likes to praise Kardashian on his posts and surprise her with flower arrangements. Hopefully, the two of them can keep the spark for years to come.
Fans express encouragement for romance later in life
Many fans of Kardashian also look at the relationship for encouragement. The socialite and Barker are in their 40s, and people see it as proof that "you can find love at any age." Some people purposefully delay getting into a relationship or are unable to find that special someone for a while. It can feel like the years are passing them by.
"At 33 I feel OK with dating and saying goodbye when something doesn't seem right. I know what I'm looking for and what I want. So I'm perfectly content with moving forward until that person arrives. My aunt married a man she met during a random trip to New York. She's 65 and was a single mother for a long time," another user stated. 
Others have shared stories of themselves or loved ones who found love later in life. Some felt hope that they do not have to settle down right away in their 20s. Kardashian and Barker appear to be living their best lives regardless of age, which fans want.
People do not think Kourtney Kardashian wasted her years
A person might feel like they have to make specific achievements before they leave their 20s. Some people view those years as their prime years. Many are delaying milestones like marriage until their 30s or 40s. Still, someone might feel like they are wasting their prime years if they see peers settle down while young. 
Fans view Kardashian and Barker as a sign that a person's prime years have no age. Some people have the best time when they are older and wiser. A couple of users commented how Kardashian looks more stunning now than in her 20s.
"Yeah, plus did she really 'waste' those years? She had three children first of all. She loved, she lost, she grew, she traveled, she got super-rich, and experienced way more than any of us likely will in our entire lifetimes," a user wrote. 
What matters is that a person lives their life to the fullest. Someone taking care of themselves mentally and physically can make them feel young for a long time.
RELATED: How Close in Age Are Kourtney Kardashian's and Travis Barker's Kids?