'KUWTK' Fans Aren't Surprised Tristan Thompson Likely Didn't Say Sorry to Jordyn Woods
Fans of Keeping Up with the Kardashians were sad to see the show come to an end in 2021 after 20 seasons, though the end of the show doesn't mean that the family is out of the spotlight. One of the biggest stories from the last couple of years has to do with the on-again-off-again relationship between Tristan Thompson and Khloé Kardashian. Because fans of the show have grown attached to the family, many felt angry when it emerged that Thompson had repeatedly cheated on Khloe. One particular scandal caused major outrage toward the woman he kissed while with Kardashian, Jordyn Woods. But did Thompson ever say sorry to Woods? Find out below.
Here's why drama between the Kardashians and Woods exists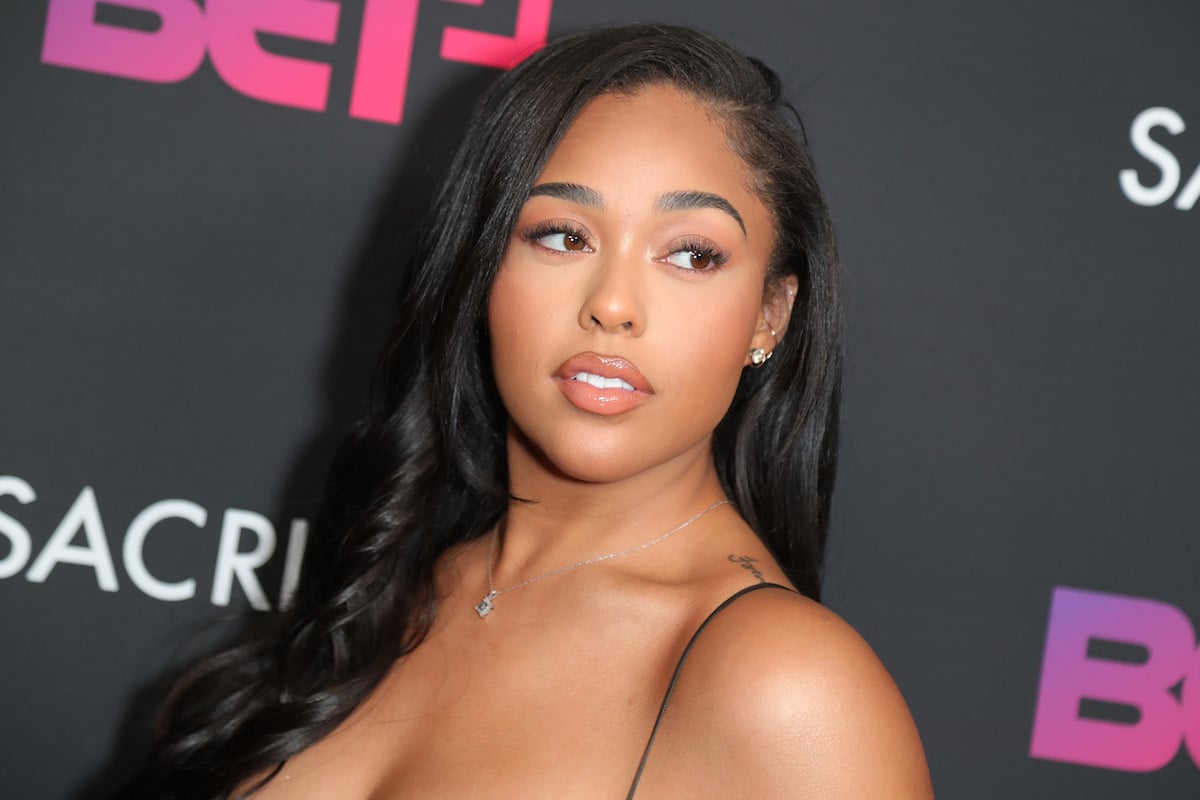 Thompson and Kardashian began their relationship in 2016, and the pair welcomed their daughter True in 2018. According to People, it was later revealed that Thompson had cheated on the mother of his daughter while she was pregnant. Eventually, Thompson was reported by multiple sources that he had kissed several women, and pictures surfaced of him entering a hotel room with an unidentified woman.
The couple stayed together despite the rumors, though they split in February 2019 after it emerged that Thompson had cheated again — this time with Kylie Jenner's best friend, Woods. This caused a ripple in the family, as Jenner is the younger half-sister of Kardashian, and Woods had been around the family for years.
People also reports that Woods was in a, "very dark place," after the scandal was made public, and that, "I just felt like I had no one … You take everything you think you know for a whole decade, the people you think you know, the life you think you know, everything you've grown up doing and you take it all away from someone. I didn't know how to feel."
Did Tristan Thompson ever say sorry to Jordyn Woods?
After the cheating rumors surfaced, Woods did apologize on national television and took responsibility for her own actions in the situation, according to Entertainment Tonight. Thompson offered his own apologies to Khloé and Kris, but this left fans wondering: Did he ever apologize to Woods for the incident?
One Redditor posted the question on the KUWTK subreddit, and it garnered plenty of interesting answers from the community. The top comment states, "Doubtful, it seems like they all still hold some grudge on Jordyn too. It's all ridiculous." Another chimed in and added, "She was what 19/20 when it happened? How Tristan wasn't vilified more for it based on age alone … A grown-ass adult preying on a young woman."
Generally, it seems that fans on the subreddit feel that Woods was harshly mistreated, and they hope she received at least an apology from Thompson, though they highly doubt one ever came.
What's it like between Tristan and the Kardashians now?
After Thompson and Kardashian split following the Woods cheating incident, the pair got back together in the summer of 2020. They were quarantining together throughout the COVID-19 pandemic and co-parenting their daughter.
The pair later announced another (and seemingly final) split in June 2021, PageSix reports. Despite no longer being in a committed relationship with one another, both members have vowed to continue co-parenting their daughter in a healthy way as much as possible. Thompson and Kardashian no longer spend much time together, but Khloé has stated that she doesn't want to completely cut him out of her life — he is her daughter's father after all.
Only time will tell if the pair will be able to maintain this friendly system, but fans certainly only want the best for Khloé as she gets used to a new way of life once again.
RELATED: Why Lamar Odom Said He 'Hated and Loved' Khloé Kardashian 'All at Once'