'KUWTK' Fans Think Kourtney Kardashian Deserves to Abandon Her Toxic Work Environment
In the brand-new season of Keeping Up with the Kardashians, viewers have been treated to all the latest Kardashian family drama. Probably the most pervasive storyline of the past several seasons has been the one revolving around Kourtney Kardashian's desire to take a step back from the pressure of filming a reality TV show. Kardashian has gone back and forth over the past few months about whether or not she is quitting the show, and while she has received some criticism from viewers, a surprising number of fans have spoken out about how they support her decision.
Why is Kourtney Kardashian famous?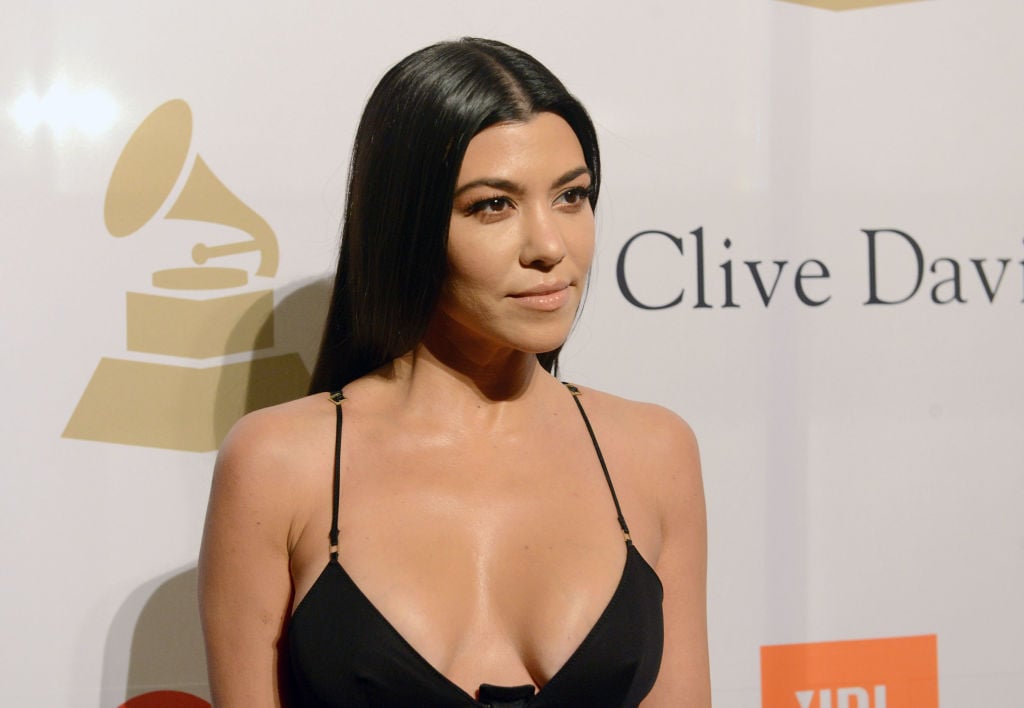 Kourtney Kardashian is the eldest sibling in the famous Kardashian trio of sisters. She has been featured on the reality show Keeping Up with the Kardashians on a consistent basis since 2007, ever since the show first premiered. Kardashian was in a long-term relationship with Scott Disick and has welcomed three children with him.
These days, Kardashian is single and works on co-parenting her children with Disick. She is known to be a healthy living advocate and often speaks out about eating clean and maintaining her slim figure through regular exercise.
Kardashian hasn't invested in the same business ventures as her sisters, preferring to keep her distance from cosmetics and clothing lines. Instead, in 2019, Kardashian unveiled her very own lifestyle website, titled "Poosh." The website features her tips for a healthy life, as well as some of her favorite products, ranging from specialty hair towels to vitamin supplements.
Kourtney Kardashian wants to step away from the spotlight
In recent years, Kardashian has expressed unhappiness with her life in the public eye. Several months ago, rumors started circulating that Kardashian was planning on completely quitting the reality show and wanted to spend more time with her kids.
However, a few family members dispelled the rumor, including Kendall Jenner, who stated that Kardashian was "not necessarily" leaving the show. Jenner also suggested that viewers would begin to understand the struggle that Kardashian was facing in new episodes of the show.
As it turns out, Jenner was completely correct. In the new season of KUWTK, viewers have learned that Kardashian is feeling constant pressure to be "on" all the time while dealing with the ongoing struggle of raising three young children. Many have speculated that the only reason Kardashian hasn't left the show yet is that she relies on the income that the reality show provides.
Still, there are a number of fans who support Kardashian and believe that she should leave the show if the opportunity arises.
Some fans are on Kourtney Kardashian's side
In a recent Reddit thread, fans discussed the reasons why Kardashian wants to quit the show. One poster pointed out that even if Kardashian counts on the money that she makes from filming, she is entirely justified in not wanting to "work in a toxic environment where no one respects her."
The fan gave examples of other family members making fun of Kardashian for her desire to step away and claimed that she could feel marginalized by such treatment. Others echoed the same sentiments, stating that Kardashian is the oldest and since she has spent so much of her life in front of the camera, it completely makes sense that she is tired of the spotlight and has more than earned a break.
Although Kardashian has a lot of fan support, there are those who are tired of hearing about her struggles. As one poster on Reddit stated: "It's really so exhausting to listen to her complain AND be indecisive at the same time."
Whether or not Kardashian does end up completely quitting the show remains to be seen – but fans can keep up with all the drama on the new season of Keeping Up with the Kardashians.