'KUWTK': Kim Kardashian Marrying Kris Humphries Was Actually the Show's Best Season, According to Fans
Viewers and fans have gotten an inside view to Kim Kardashian and her family family through their popular television show Keeping Up With the Kardashians. Over the years, fans and viewers have had a front-row seat to all of the Kardashian and Jenner family members' love life. For better, or more often for worse, the reality television stars have always been very candid and honest about their personal pursuits.
Since the show's initial premiere in 2007, the audience has seen its fair share of relationships play out courtesy of the E! cable network series. Keeping Up With the Kardashians fans have recently opened up about a past storyline. Find out what fans and viewers are saying about Kris Humphries' role on the show and why it was one of the best seasons. 
When did Kim Kardashian and Kris Humphries first get together?
In 2010 while Kim Kardashian was filming in New York City, she met NBA star Humphries. The pair seemed to hit it off immediately. Kardashian was spotted cheering Humphries on at one of his basketball games shortly after. In February 2011, the couple officially confirmed their relationship. Many fans and viewers seemed to notice red flags with the relationship, but this did not slow her down.
Viewers were stunned when Humphries proposed to Kardashian in her bedroom in Season 6. This clip recaps the sweet moment between the couple. However, as many fans and viewers recall, Kardashian and Humphries' proposal announcement was awkward and uncomfortable. Instead of taking this as a sign, Kim and Humphries moved forward planning their wedding.
Kim Kardashian and Kris Humphries' marriage and divorce
Fans and viewers of Keeping Up With the Kardashians had an inside view of the elaborate wedding. In a two-part episode special, Kim Kardashian and Kris Humphries married in Montecito, California. The wedding may have had more drama than love. Viewers and fans were shocked when Kim filed for divorce just 72 days after tying the knot.
Even though Kim and Humphries' relationship didn't pan out, fans and viewers have forgotten it. The relationship may have been a disaster but fans say this was one of their favorite seasons.
Why did 'Keeping Up With the Kardashians' fans enjoy the season the featured Kris Humphries?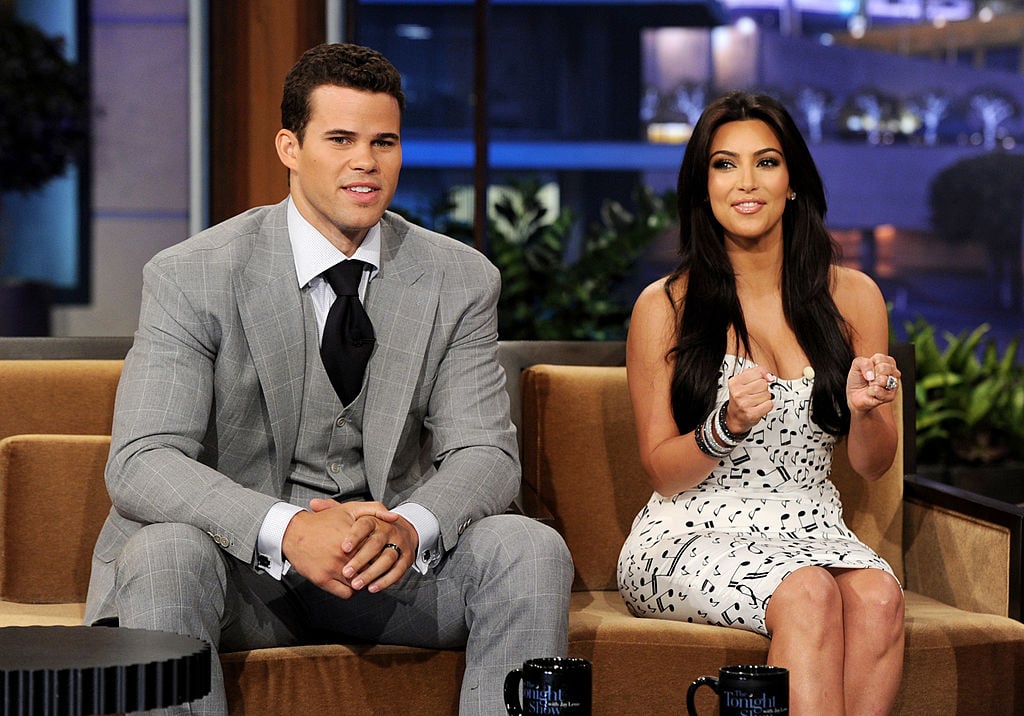 Season 6 feels like a lifetime ago. After all, it did begin airing all the way back in 2011. However, a recent Reddit thread has revealed that many fans affectionately enjoyed this particular season. Oddly enough, Humphries' marriage and divorce to Kim Kardashian marks a fond time for fans and viewers. Many fans were glad to learn that their marriage was ending. One user shared, "they're entertaining to watch, but I am glad they quickly got a divorce, even if it was humiliating."
Despite the relationship being a bit of a total mess, fans and viewers still found the season extremely enjoyable. One user shared, "Honestly I feel like that season with Kris and the one or two after it (beginning of Kanye relationship to North being born) was the height of KUWTK. Kim's style was soo good and they still felt attainable rich and not as out of touch."
There were many comments in the discussion that highlighted Kim's looks and style during this period. Another comment read, "Kim was GORGEOUS then. She looks good now, but then she was just beautiful." Even though Kim's marriage to Humphries was an epic fail, fans and viewers found her presence during these seasons to be even more remarkable than usual.