'KUWTK': Kim Kardashian West Says She Felt 'Stuck' in Her Marriage To Kanye West
Kim Kardashian West just opened up about her split from Kanye West for the very first time.
On the latest episode of Keeping Up With the Kardashians, the reality star got candid about her marital struggles while on a family vacation with the rest of the Kardashian-Jenners. Though she tried her best to make their relationship work, Kardashian West admits that it's time for her and the rapper to end their marriage, which she says she's felt "stuck" in for years.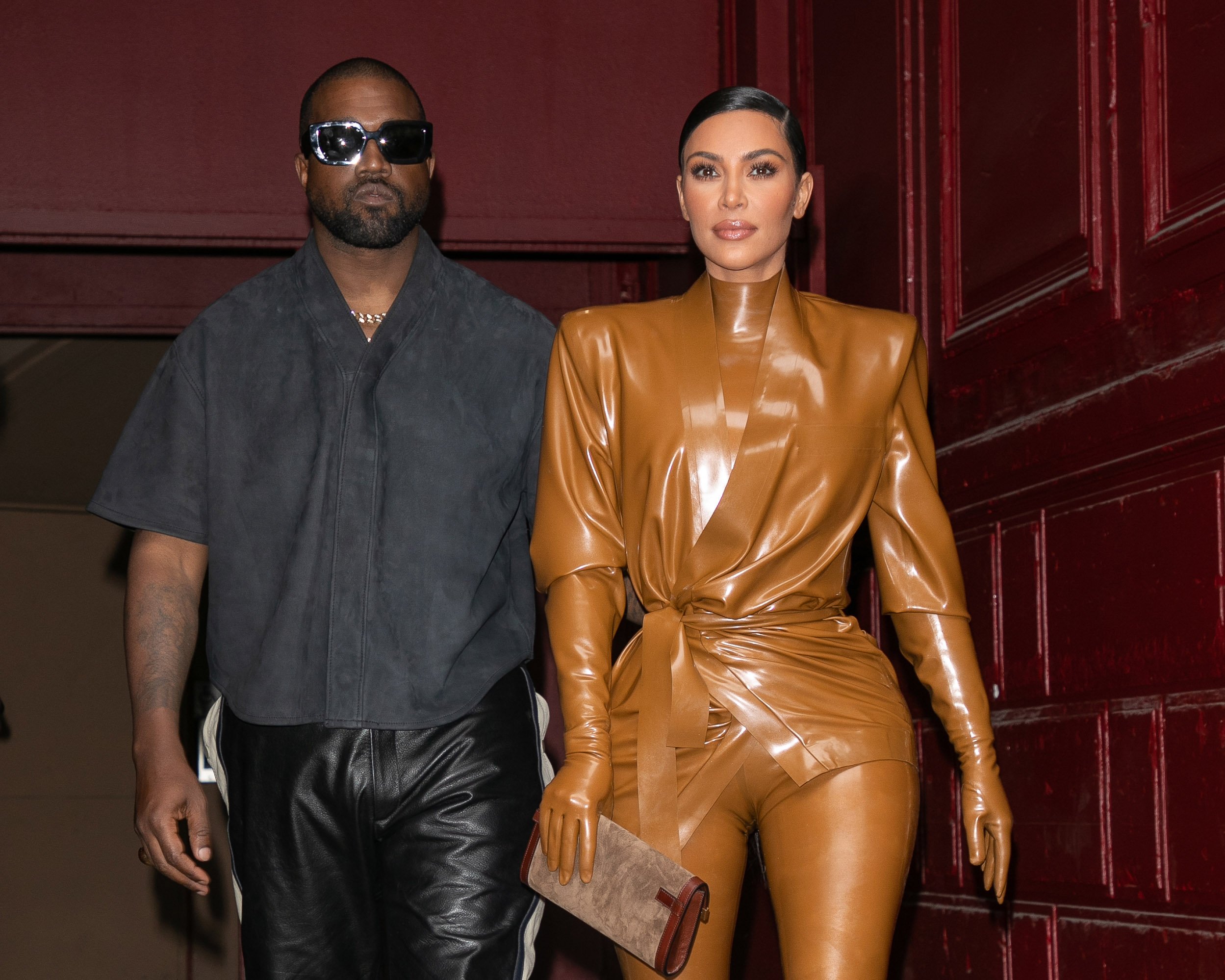 Kim Kardashian West breaks down over marital problems on 'KUWTK'
When Kardashian West and West's split was confirmed earlier this year, many of us weren't sure if their marriage struggles would be documented in the final season of KUWTK.
While some of us were starting to think that the couple's split wouldn't play out on the show, the latest episode has proven us wrong as it highlighted the beginnings of the pair's official breakup.
During the episode, the Kardashian-Jenners take a family trip to Lake Tahoe, where the KKW Beauty mogul's relationship troubles finally come to light.
"Kim has been struggling privately, behind camera, about her relationship," Khloé Kardashian said in a confessional after Kardashian West snapped at the family over some cookies. "It's tough because Kim is clearly redirecting so much of her frustration and sadness and anger. Sometimes you just take things out on something that has nothing to do with what you're going through. It's not the cookies' fault."
Later on in the episode, it's revealed that before the family left for Lake Tahoe, Kardashian West had a huge fight with her husband and broke down to sisters Kourtney, Khloé, Kendall, and Kylie over the state of her marriage.
"I just honestly can't do this anymore," the SKIMS founder says as she's crying. "Why am I still in this place where I'm stuck for years? Like, he goes and moves to a different state every year."
Since the distance between them had started taking a toll on their marriage, Kardashian West finds herself struggling with the idea of staying with the "Famous" rapper.
"I have to be, like, together so I can raise the kids. He's an amazing dad, he's done an amazing job. I think he deserves someone that can go support his every move, and go follow him all over the place, and move to Wyoming. I can't do that," the mother of four continues, worrying that she's not the partner West needs. "I feel like a f***ing failure, that it's like, a third f***ing marriage. Yeah, I feel like a f***ing loser."
She adds, "But I can't even think about that. Like, I want to be happy."
Kim Kardashian West filed for divorce from Kanye West in February 2021
Like any supportive family, the Kardashian-Jenners only want the best for Kardashian West.
"Kim is one of the most incredible human beings, literally ever," the Good American founder says in her confessional. "She tries to protect their union at all costs, but it's hard when you carry that responsibility on your shoulders. I just want her to take care of herself too."
Though she and West have a history together, Kardashian West soon realizes that their marriage isn't making her happy anymore.
"I didn't come this far just to come this far and not be happy," she tells momager Kris Jenner in a sneak peek at the KUWTK finale.
Eventually, the reality star concludes that putting herself first is more important than staying in an unhappy marriage.
In February 2021, Kardashian West filed for divorce from the Grammy winner, marking the end of their six-year union.
In court documents obtained by E! News, the reality star requested that she and West share joint custody of their four kids, North, Saint, Chicago, and Psalm, which he later agreed to.