'KUWTK': Why Was Kourtney Kardashian So Deeply Hurt By Her Parents' Relationship?
Kourtney Kardashian is one of the world's most famous reality stars, a woman who has been in the spotlight since 2007. The eldest sibling in the large, rambunctious Kardashian-Jenner clan, Kourtney Kardashian is often referred to by fans as the most "natural" sister, or the one who is the most invested in living in a healthy lifestyle.
With the recent announcement that Keeping Up with the Kardashians will be going off the air, fans are looking to Kourtney Kardashian's story and the unique way that she managed her upbringing — including how she might view her parents' divorce differently than her siblings do. 
Kourtney Kardashian is the only sister to go to college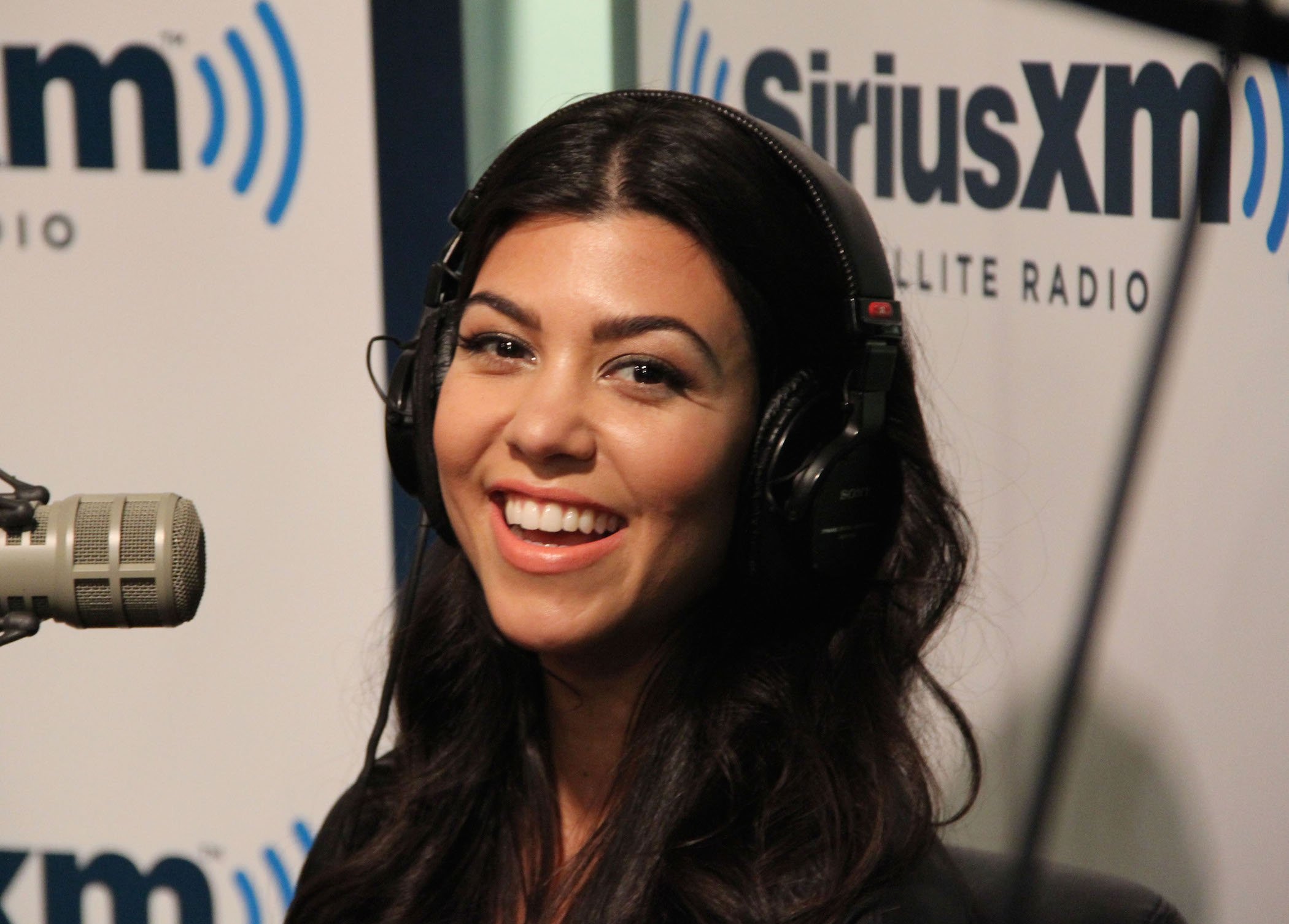 Kourtney Kardashian was born in California in 1979. Raised by Robert Kardashian, a prominent lawyer who became famous for his role in the OJ Simpson criminal trial, and Kris Jenner (then Kris Kardashian), young Kourtney Kardashian had the best of everything as a child. Her father was very successful in his chosen profession, and Kourtney Kardashian and her sisters were exposed to fabulous wealth.
Kourtney Kardashian attended high school in California, but after she graduated, she decided to move to Dallas, Texas, in order to enroll in Southern Methodist University. She went to that university for two years but ultimately transferred to the University of Arizona, which is where she earned her bachelor's degree in Theatre Arts. Kourtney Kardashian also received a minor in Spanish, making her the only one of her siblings to graduate from college. 
Kourtney Kardashian's parents divorced in 1991
Although Kourtney Kardashian seemingly had a charmed early life, she experienced some trauma early on when her parents, Robert Kardashian and Kris Jenner, decided to divorce in 1991. That same year, Kourtney Kardashian's mother married Caitlyn Jenner (then known as Bruce Jenner) a former Olympic champion and motivational speaker. Caitlyn Jenner had several children of her own, and the family formed a large, blended group.
Kourtney Kardashian remained out of the spotlight until the early 2000s when she began working in reality television. She also opened a series of clothing boutiques, along with her mother and sisters.
She was shot to fame in 2007 when Keeping Up with the Kardashians debuted on the E! Network. Kourtney Kardashian's life would change forever, and while she has shared a lot about her personal history over the years, fans have had to fill in a lot of gaps — especially when it comes to how she feels about the circumstances of her parents' 1991 divorce.
Fans discussed Kourtney Kardashian's perception of her parents' divorce
In a recent Reddit thread, fans discussed how Kourtney Kardashian was affected by the divorce of Robert Kardashian and Kris Jenner.
"Why do I feel like Kourtney knows or saw something that no one else does. Something about her vibe and resentment toward Kris has always been completely different to Kim, Khloe and Robs," one fan posted. "The way she is with Kris compared to the way she talks about her Dad who she seems to have a lot more respect for is telling. Also she's the eldest so I feel like she saw a lot when it comes to her parents relationship and she knows something that everyone else doesn't remember or know about but just keeps it to herself instead of bringing up old drama. "
Another fan posted: "I agree but Kourtney is the eldest, so naturally she probably would've seen and heard more… negativity in the house?" Several posters stated that Kardashian could have seen her mother being intimate with other men, which could have changed her perception of her mother.
"She's the oldest and was the most aware of things not being right. It's easier for the younger siblings to not remember," a fan stated.
Ultimately, no one besides the family knows what went down in the divorce — and with the new, lower-key lifestyle that Kourtney Kardashian is turning to, it seems likely that she won't be opening up about it anytime soon.