'KUWTK': Most Fans Think the Tristan Thompson Storyline is Totally Fake
A brand-new season of Keeping Up with the Kardashians just premiered, but many of the storylines seem a little … familiar. At least, that is what many fans are saying, especially in light of the fact that the show has chosen to feature Khloé Kardashian's ex, Tristan Thompson, in a rather prominent way. Thompson has been a point of contention for many fans for several years now, stemming back to the very first cheating scandal nearly two years ago. Based on the reaction many fans are having to the show's latest episodes, the Thompson storyline is not only played out – but completely fake as well.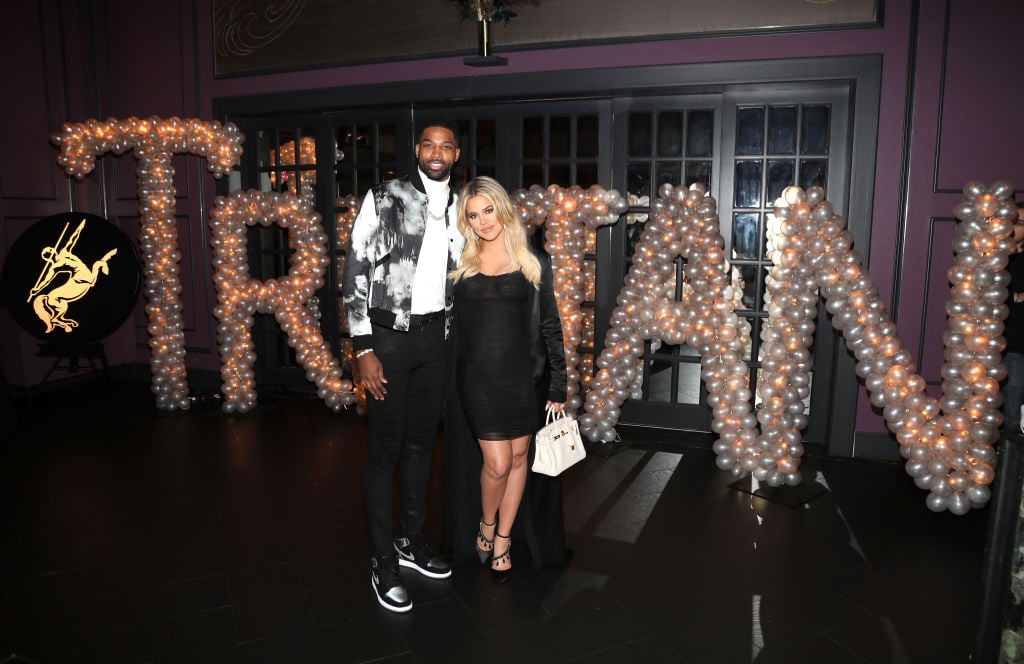 When did Khloé Kardashian and Tristan Thompson start dating?
The romance between Khloé Kardashian and Tristan Thompson dates back to the summer of 2016 when Kardashian was first seen stepping out with the NBA baller. Kardashian and Thompson grew closer as the summer progressed and were spotted on luxurious vacations together as well as fun nights out at various nightclubs and parties. Fans were hopeful that Kardashian had finally found true love, after the tragic way her marriage to Lamar Odom ended.
By the fall of 2016, Kardashian and Thompson had confirmed their relationship, with Kardashian even spending most of her time in Cleveland, to be closer to her basketball star boyfriend. In December 2017, Kardashian revealed that she and Thompson were expecting a child together. Although it seemed as though she would finally get her fairytale ending, sadly, it was not to be the case.
Tristan Thompson has been involved in several cheating scandals
In March 2018, Kardashian celebrated the impending birth of her daughter, attending a lavish baby shower and posting frequently on Instagram about how excited she and Thompson were to become parents. However, only weeks later, multiple news outlets broke the news that Thompson had been cheating on Kardashian with multiple women. They even had the photos to prove it.
Kardashian went into labor shortly after the scandal broke, but after welcoming her daughter, True, she decided to try and make her relationship with Thompson work, in spite of the scandal. They remained together for another few months – until Thompson once again cheated on Kardashian, this time with Kylie Jenner's best friend, Jordyn Woods. Kardashian and Thompson broke up for good, but have continued to co-parent their daughter together.
Fans are tired of seeing Tristan Thompson on KUWTK
Even though Thompson and Kardashian are no longer together as a couple, the family has continued to feature Thompson on Keeping Up with the Kardashians. In fact, one of the show's bigger storylines over the past year has been Thompson's ongoing relationship with Khloé Kardashian and the contention between the two. Although their drama might cause some issues within the family, viewers are definitely over the whole thing.
In a recent Reddit thread, fans talked about how the family refuses to let the storyline go, and seem intent on pushing the Thompson narrative. One poster stated that "the stuff with Tristan seemed so forced," while another fan said: "don't even get me started with the fake Tristan storyline, I don't even think they're putting in any effort to maintain the illusion anymore lol." The sentiment was echoed all across the board, with longtime viewers revealing how tired they are of seeing Thompson in any capacity on the show: "like we are so done with Tristan gosh. Why is he still here." 
It's clear that the family is in danger of losing some viewers if they don't redirect some of their storylines – especially the one involving Tristan Thompson.