'KUWTK' Never Would Have Lasted Had It Not Been for Kris Humphries
The recent news that Keeping Up with the Kardashians is ending after twenty seasons has shaken many fans to their core. The show, which has spawned countless spinoffs and a media empire that is unrivaled, will be releasing one more season in early 2021 before calling it quits. While many fans are predicting that the show will eventually come back in some form, others are looking back to the glory days of the show — and recalling one specific personality who helped KUWTK become the reality mainstay that it is now.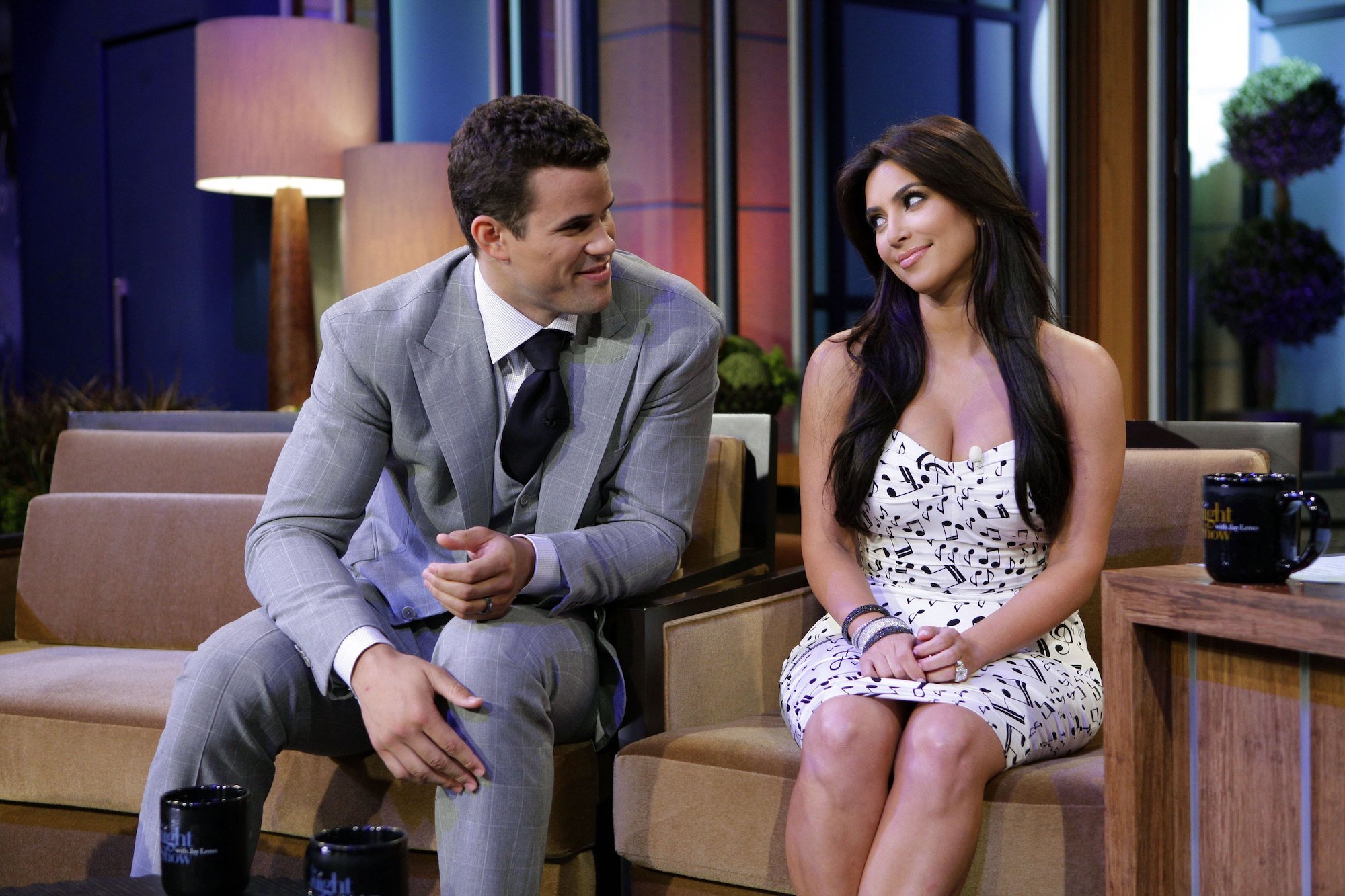 When did Kim Kardashian West and Kris Humphries start dating?
In October 2010, Kim Kardashian West was still a star on the rise. Her sex tape had made her a hot topic in magazines all around the world, while her presence on Keeping Up with the Kardashians helped to ensure that viewers got a healthy dose of her personality on a weekly basis. Still, she was not yet as famous as she would eventually become. The fall and winter of 2010 would change all of that, as Kardashian West began dating basketball star Kris Humphries and soon, she entered a whole new stratosphere of fame.
According to MTV, in January 2011, Kardashian West and Humphries were a hot item, and the reality star even tweeted out a picture of Humphries as a child along with the caption, "I want my son to look like this!" Over the next several months, the couple got even more serious, as Humphries began attending family events and even going on group vacations with the Kardashian-Jenner clan. 
Kim Kardashian West and Kris Humphries divorced after only seventy-two days
In May 2011, Kris Humphries proposed to Kim Kardashian West in spectacular fashion, spelling out "Will You Marry Me?" in rose petals in her bedroom. Kardashian West accepted his proposal, and the family began planning for a massive wedding that would ultimately get filmed for a television special. Throughout the summer, as Kardashian West hashed out the details of her upcoming wedding, fans witnessed Humphries clashing with the Kardashian family on several occasions, all documented on the reality show.
The pair tied the knot in spectacular fashion in August 2011, and although the wedding special aired on television in October, by November 2011, the couple had decided to split, reports People. Their marriage lasted seventy-two days. Many critics accused Kardashian West of faking the wedding for publicity, and while she always maintained that she was following her heart throughout the whole ordeal, there's little doubt that Kris Humphries did ultimately help to bring the family some notoriety. 
Kris Humphries helped the Kardashian family become more popular
By the time Kim Kardashian West moved on with Kanye West, only months after her separation from Kris Humphries, everyone in the world knew who she was — and many knew all the details of her relationship history. Humphries might not have been in the family's inner circle for long, but he definitely helped bring them even more fame than what they had prior to the big wedding special. Most notably, Humphries did not get along well with her whole family, and their drama was highlighted on Keeping Up with the Kardashians. It was that same drama that likely caused many viewers to tune in, week after week.
Additionally, one of the most memorable moments in the show's history was created when Humphries tossed Kardashian West into the ocean, causing her to lose her expensive diamond earring. Kardashian West's reaction to losing her earring, as well as Kourtney Kardashian's unamused response of "Kim, there are people dying," caused an internet uproar and endless memes, and people still talk about the moment to this day. Finally, the aftermath of the Humphries-Kardashian divorce, along with her new romance with Kanye West, made headlines for months — no doubt creating the kind of sensationalism that many reality stars live for.