'KUWTK': Who Is The Creator of Nori's Black Book? Kim and Khloé Kardashian Meet the Woman Behind the Popular Instagram
If you're on Instagram, chances are, you've come across Nori's Black Book. The account was launched in 2014 and is a parody inspired by Kim Kardashian West and Kanye West's 7-year-old daughter, North West.
Since its launch, the true identity of the person behind the account's sassy and shady posts has remained a mystery. But, during the latest episode of Keeping Up With the Kardashians, Kardashian West and Khloé Kardashian discover its creator, who surprisingly isn't a Kardashian-Jenner or a friend of the family.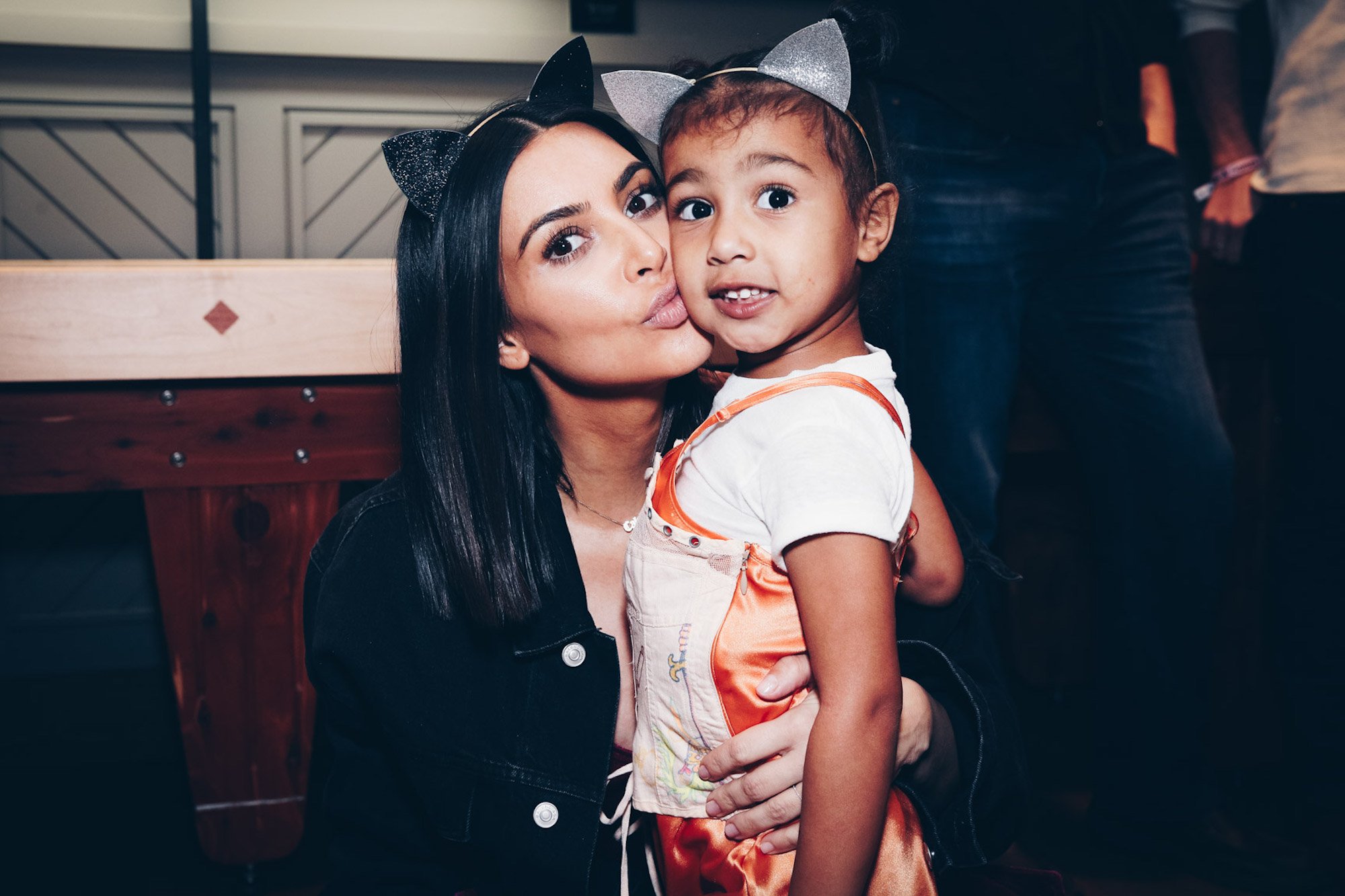 What is Nori's Black Book?
For those who don't know, Nori's Black Book is an Instagram account told from the viewpoint of KimYe's eldest daughter, North West.
It features posts that touch upon the many happenings in the Kardashian-Jenner family, with "North" sharing her spunky and hilarious observations in the captions.
From the 7-year-old dragging her siblings Saint, Chicago, and Psalm (whom she calls Sam) to her poking fun at uncle Scott Disick's now-canceled show Flip It Like Disick, Nori's Black Book wittingly highlights the real superstar in the famous Kardashian family while taking down everyone else.
The page currently has over 2,000 posts and boasts more than 1 million followers.
Kim and Khloé Kardashian work together to uncover the person behind Nori's Black Book
During the latest episode of KUWTK, Kim Kardashian West and Khloé Kardashian put their detective skills to the test to uncover who is really behind the viral Nori's Black Book Instagram account.
First, the sisters question celebrity hairstylist and family friend Jen Atkin via Facetime about the parody account.
RELATED: 'KUWTK': Is Social Media the Reason the Kardashians Are Still Holding On? Fans Think So
"Oh, my God! I f*cking wish I was Nori's Black Book. My captions aren't that good." Atkin says before suggesting that the creator might be Kardashian West's former assistant, Stephanie Shepherd.
The SKIMS founder then calls Shepard, who says, "Oh my God. I wish I was f*cking Nori's Black Book. It's someone random. I don't think any of your guys' friends are that funny. No offense."
While it was looking like the creator of Nori's Black Book was going to remain a mystery, the famous sisters finally find out who's really behind the parody account later on in the episode.
The sisters finally meet the account's creator in person
After receiving some sleuthing help from Tracy Romulus, the Chief Marketing Officer for KKW Brands, Kim and Khloé discover that the brains behind Nori's Black Book is a fan named Natalie, who they later fly out to Los Angeles to meet face-to-face.
RELATED: North West's Trust Fund Will Have Her Worth $10 Million When She Turns 21
During their meeting, Natalie explains how Nori's Black Book came to be and how she comes up with such witty captions for the posts.
Natalie shares that the Instagram account started seven years ago after seeing the Kardashians' Babies 'R Us collection featuring baby North.
"I'm like, 'North would be so f*cking pissed, like can you imagine being North West and you're wearing Babies' R Us?! Like, the nerve,'" Natalie shared. "And then just a lightbulb went off."
She continued. "You were calling her Nori at the time, so I'll make it Nori's Black Book because you and Kanye were like really into black at the time, and North was only wearing black so I was like, 'This is perfect.' So I kind of just started on Instagram and then I built her personality off Kim's, how direct she is with all of you … It's kind of like, 'Okay, if you think Kanye has ego and you think Kim's a little direct, like meet North West, she's 1,000 times."
Kim and Khloé agree, with the mother of four interjecting, "That's literally what she's like though."
Before wrapping up their meeting, Kardashian West FaceTimes North so she can meet the mastermind behind her parody account.
"North, I really want you to meet someone okay? Her name's Natalie. Can you say hi?" Kim says.
In true North fashion, she wasn't interested in taking the call as she was barely looking at the camera. This prompts Khloé to joke: "So, you've got her personality down perfectly."
Now that we finally know who's behind the parody account, we agree with Kim, who says in a confessional that "Nori's Black Book aka Natalie is everything that we hoped for and more."