'KUWTK': People Are Making Fun of Kylie Jenner's Toothbrush Instagram Ad
Kylie Jenner might be one of the most successful members of the Kardashian-Jenner clan, but she is also one of the most controversial.
From rumors about her supposed plastic surgeries to her habit of posting scantily-clad selfies, it seems as though critics always find something to slam about Jenner. Still, she has been living her best life, even in the wake of the COVID-19 pandemic, going on several exotic vacations and spending time with friends.
Jenner has also posted several Instagram ads, surefire ways for the young makeup maven to bring in the big bucks.
One of her most recent Instagram ads is drawing fire, however, both for the product itself and for the way the ad is presented. 
Why is Kylie Jenner famous?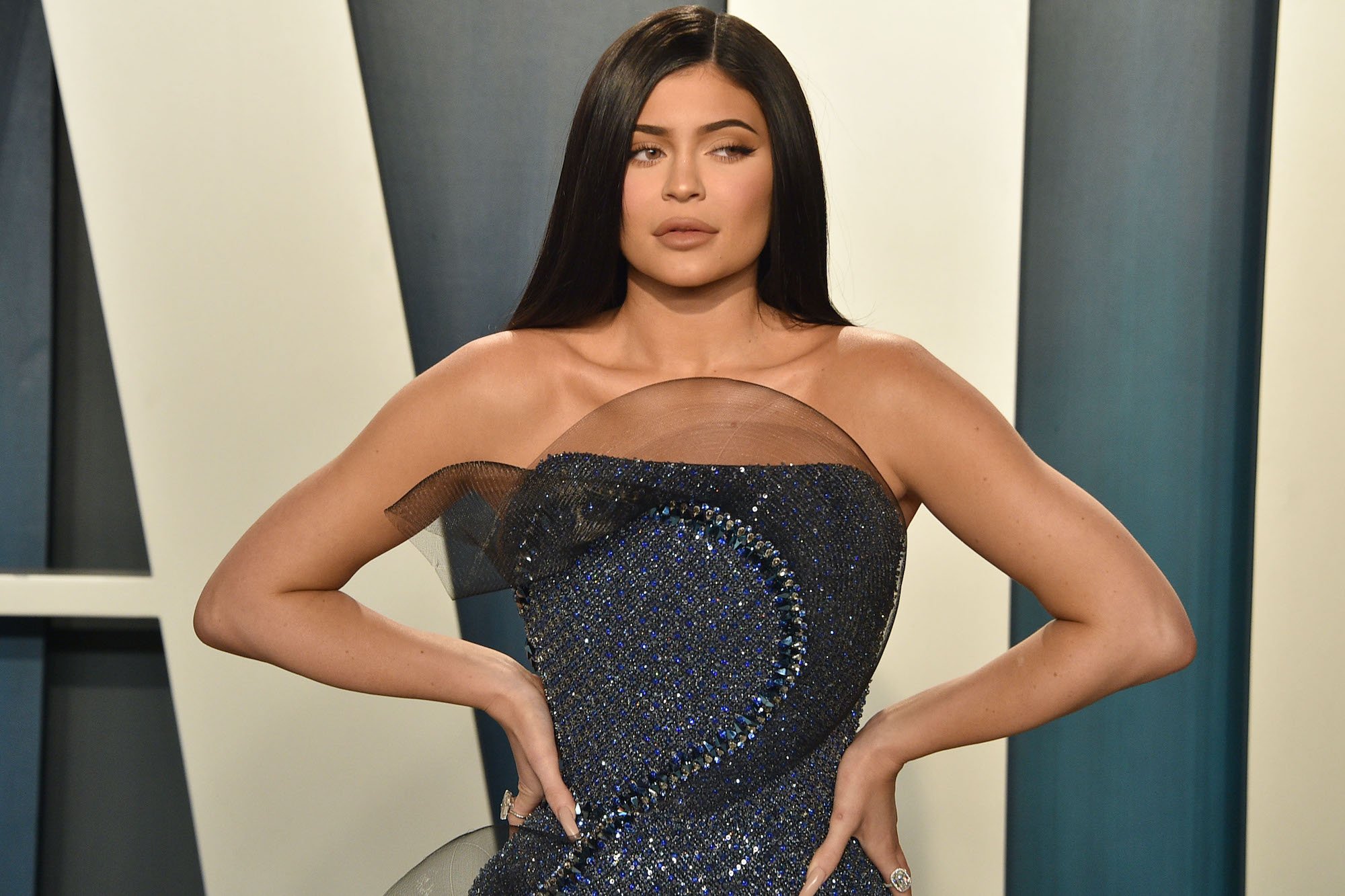 Kylie Jenner, along with the rest of her sisters, rose to fame on the groundbreaking reality TV show Keeping Up with the Kardashians. The series premiered in 2007 when Jenner was barely 10 years old.
She proceeded to grow up on camera, going through her awkward teenage years all while dealing with the sometimes-harsh glare of the media spotlight.
Over the years, Jenner came into her own, eventually launching her own makeup brand. Kylie Cosmetics rose from a single product to a slew of different launches and lines, including the recent addition of a skincare line.
Jenner has become one of the most successful members of a family that has, in many ways, dominated popular culture. Jenner also utilizes social media to her advantage, making money from her millions of followers and fans. 
Jenner makes bank from sponsored Instagram posts
Although Kylie Jenner doesn't often post sponsored Instagram ads these days, seemingly preferring to promote her own brands and products, she does occasionally partner with various companies. When she does, these brands definitely make it worth her while — in fact, iHeartRadio reported in 2019 that Jenner makes in the neighborhood of $1,266,000 on average, per sponsored social media post. 
It's perhaps not surprising that Jenner doesn't post much sponsored content, given that few brands can likely afford such a hefty fee.
Still, Jenner has a lot of clout in the entertainment industry, and her millions of followers are probably eager to snap up anything that might help them to look and live like Jenner. However, when it comes to one recent ad that she posted, some of her followers are not terribly impressed. 
Why does Kylie Jenner's toothbrush ad bother her followers?
RELATED: Kylie Jenner Said Her First Kiss Is the Reason She Got Her Lips Done
Kylie Jenner has angered her fans on social media before, with some accusing her of being tone-deaf and boring. Still, a toothbrush ad that the makeup maven posted has her fan base in an uproar.
Speaking out on Reddit, one poster said "If you were worth hundreds of millions of dollars, would you be pushing toothbrushes on Instagram? Also- a toothbrush ad with no teeth?!"
The offending ad featured Jenner, clad in a velvet bikini, holding up a toothbrush by the brand Burst while rocking a sly, small smirk. 
"A "billionaire" doing ads for a toothbrush wearing barely anything…riveting," one poster wrote about the ad. "I think she looks gorgeous but I don't understand why she's doing it outside in a place where you wouldn't brush your teeth. I think she's wearing SKIMS but this would have been a great ad for clothing," another poster wrote.
Even more people slammed Jenner's styling for the ad, while some called into question the fact that she partnered with a toothbrush company in the first place, since Kendall Jenner has an oral care partnership with a rival company.
Still, as one poster wrote, "this took her less than 5 minutes and she's getting paid a lot of money. The point of advertising is to catch people's attention. Which this pic definitely does!"