'KUWTK' Reunion: Kim Kardashian West Tried Calling Kris Humphries 'for Months' After Messy Divorce
Kim Kardashian West and Kris Humphries were infamously married for 72 days. The entrepreneur opened up about the experience during the 'Keeping Up With the Kardashians' reunion.
The wedding between Kim Kardashian West and Kris Humphries was one of the most lavish events in Keeping Up With the Kardashians history. In addition to their $10 million wedding, the couple also received two KUWTK spinoffs to document their big day and lives together. However, the marriage only lasted 72 days, months before Kourtney and Kim Take New York aired in 2011. 
During part one of the KUWTK reunion with Andy Cohen, Kardashian West said she tried multiple times to apologize to Humphries to no avail.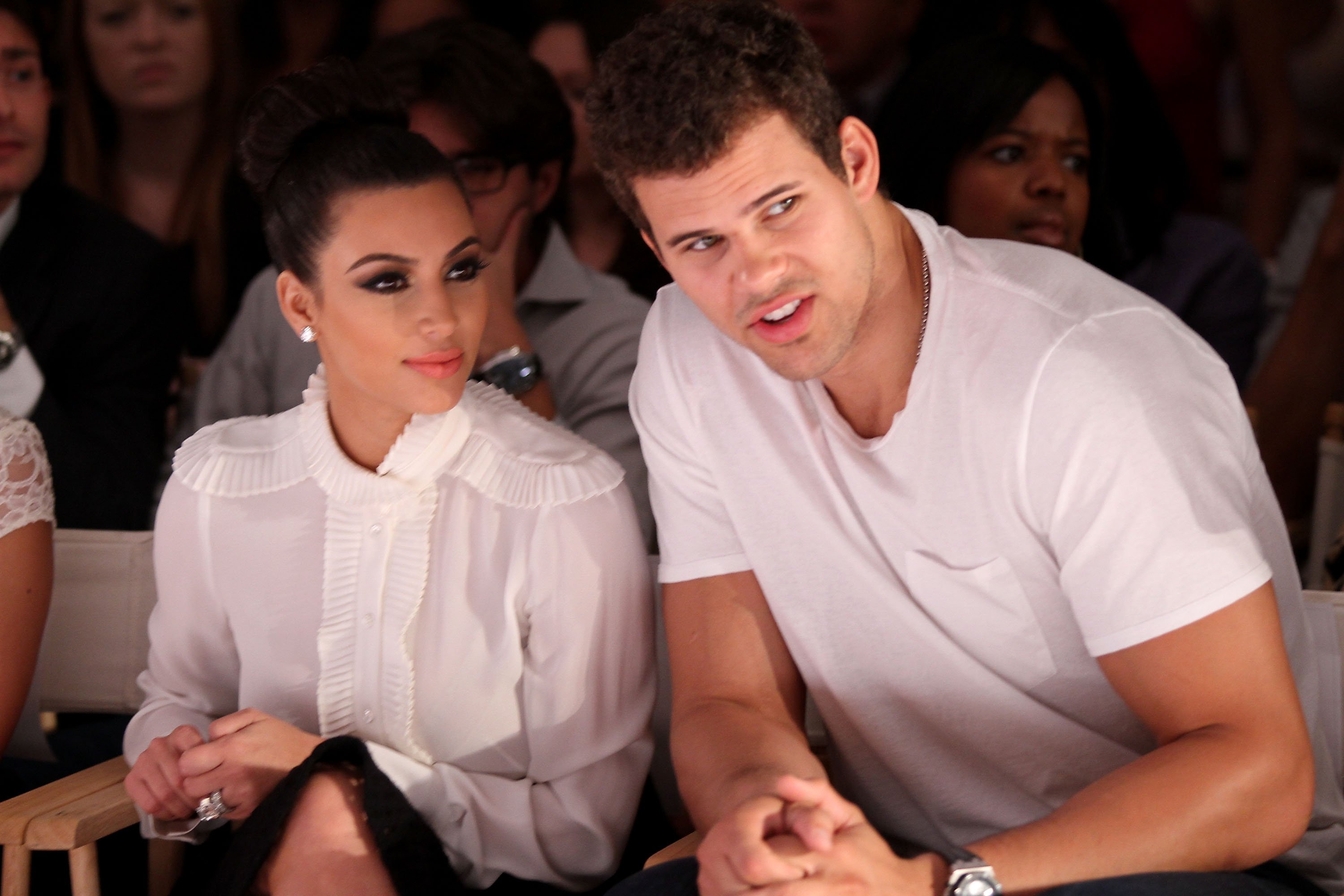 Kim Kardashian West had 'cold feet' before her wedding to Kris Humphries
When KUWTK aired for the first time on Oct. 14, 2007. Since the beginning, many fans fell in love with Kardashian West and her family. However, as the seasons progressed, the KKW Beauty founder fell in and out of love with several suitors. During the earlier episodes, Kardashian West's boyfriends included Reggie Bush and Miles Austin. After she and Austin broke up, she met Humphries in Oct. 2010 through a mutual friend. In May 2011, Humphries proposed to Kardashian West.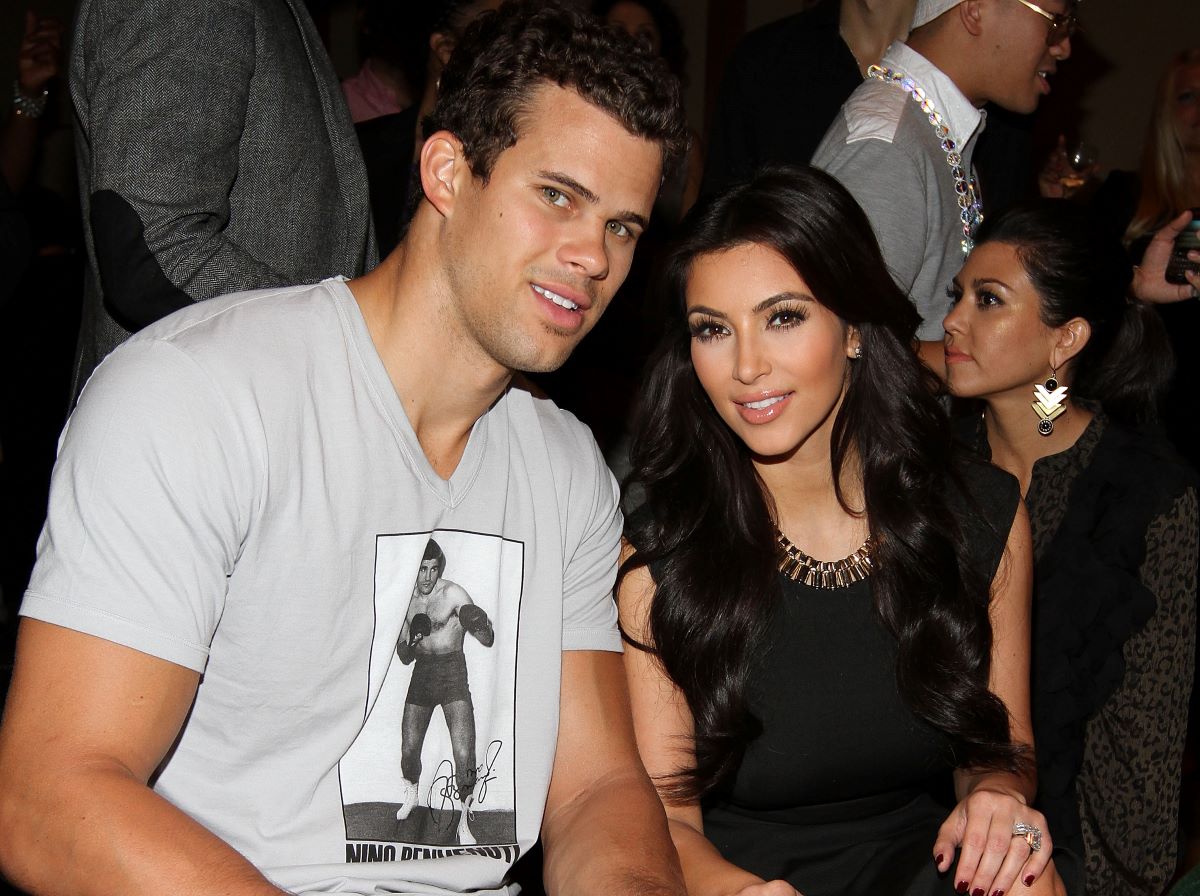 Following their engagement, E! approached the couple about a special documenting their big day. At the Final Curtain Reunion, Kardashian West explained to Cohen that she spent the contract fee for the show on the nuptials. So, despite having "cold feet," she went through with the wedding in Aug. 2011. She also admitted that she didn't want the public calling her a "runaway bride" forever. 
Kim Kardashian West said Kris Humphries ignored her in public several times
Although they tied the knot, Kardashian West shared that her problems with Humphries continued to escalate at the reunion. Once they moved to New York, she said Humphries' size 17 shoes in their hotel room made her "claustrophobic." The shoes were also what caused Kardashian West to accept that their marriage wouldn't work. After 72 days of marriage, the entrepreneur filed for divorce from Humphries in Oct. 2011. 
Even though they had a short marriage, Humphries and Kardashian West took almost two years to divorce. During that time, she started dating Kanye West. Additionally, she became pregnant with North West in 2012. Kardashian West's divorce from Humphries was finalized in June 2013. 
At the reunion, the SKIMS founder said she owes her ex-husband an apology for how she ended their marriage. The 40-year-old mother of four said she "just didn't know how to deal" with the relationship's demise. However, Kardashian West claimed that she attempted to call him "for months" after the split to apologize, but he never answered. He also ignored her twice when they saw each other in public. 
"I saw him and all of his friends got up from the table; we had the tables next to each other," Kardashian West recalled. "All of his friends got up and said hi to me, and he just literally looked at me and, like, wouldn't even speak to me."
Kardashian is planning to divorce Kanye West
Once Kardashian West and Humphries officially divorced, she and West planned their lavish, European wedding. On May 24, 2014, the couple married in Italy. They welcomed three more kids during their six-year marriage- Saint West, Chicago West, and Psalm West. 
In Feb. 2021, Kardashian West filed for divorce from West. When Cohen asked about the split at the reunion, she didn't detail the reason for the divorce. However, Kardashian West said she and West have an "amazing co-parenting relationship." 
"I respect him so much, and you know, that was my friend first, first and foremost, for a long time, so I can't see that going away," she said. "I will forever be Kanye's biggest fan. He's the father of my kids. Kanye will always be family."