'KUWTK' Reveals Something Deeply Sad About Kris Jenner
Some fans on Reddit pointed out that Jenner has a very particular way of coping with stress, and that she might have passed it down to her children.
Kris Jenner is the "momager" to the Kardashian-Jenner brood, and undoubtedly one of the most successful businesswomen in entertainment.
For years, Jenner has balanced life in the spotlight along with multiple projects – and, of course, being a mother to her six children. Still, Jenner has undoubtedly experienced difficulties over the years, from the untimely death of her ex-husband, Robert Kardashian, to a very public divorce from Caitlyn Jenner.
Recently, some fans on Reddit pointed out that Jenner has a very particular way of coping with stress, and that she might have passed it down to her children.
Kris Jenner manages her children's careers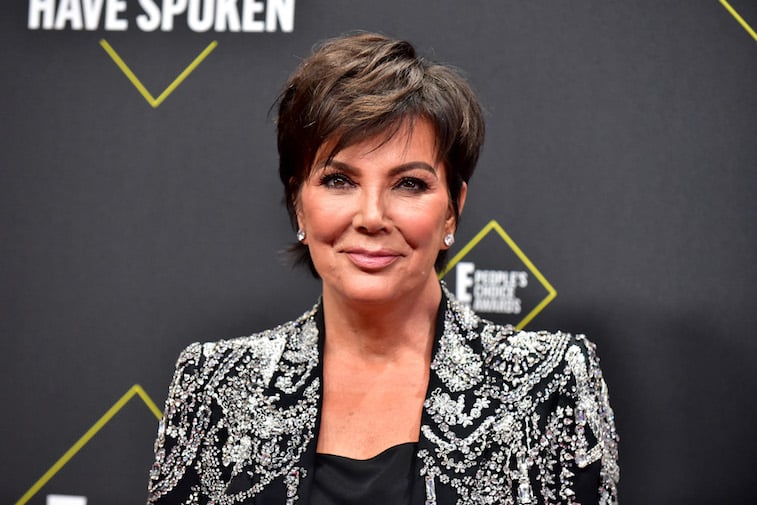 Even before Keeping Up with the Kardashians premiered in 2007, Kris Jenner was working hard at managing her family's fortune. For years, she helped her husband, Caitlyn Jenner (then known as Bruce Jenner) book motivational speaking gigs and sell fitness equipment.
When the family's reality show debuted, she was placed in an even more exalted position — figuring out how to keep her large, active brood on track to great financial success. 
In short order, she became her children's manager, or, as she is better-known, their "momager." Jenner helped her famous children to book gigs, secure business deals, and manage their schedules, all while making a percentage of their salaries.
While her role has caused her to receive some criticism – Jenner has often been accused of manipulating her children in order to get better ratings on TV – she likely isn't losing any sleep over it. After all, her shrewd managerial skills have helped her to become a true Hollywood success story.
What is Kris Jenner's net worth?
In addition to the many projects that she works on with her children, Kris Jenner has worked on a number of her own business deals. She launched her own short-lived daytime talk show in 2013, and although it only lasted for a few episodes, it gave Jenner's career a boost. She has written several books, including a cookbook and a memoir. 
While Kris Jenner is best known for her work on Keeping Up with the Kardashians, Jenner has also been heavily involved in the show's multiple spinoffs, including Kourtney and Kim Take New York, Rob & Chyna, Life of Kylie, and many television specials featuring the family.
All in all, although Jenner is nowhere near her youngest daughter, Kylie Jenner's financial status, her net worth is estimated to be around $90 million – an impressive figure by any stretch. 
How does Kris Jenner handle stress?
Kris Jenner lives a very privileged life, but no one is immune to the effects of stress.
Recently, some fans on Reddit broke down the unique, possibly damaging way that Jenner reacts to stressful situations. A poster pointed out that in any situation where Jenner gets angry and or stressed, she leaves the room or building almost immediately, yelling as she does so.
The original post also stated that not only does Jenner do this in any stressful event or during a confrontation, but she seems to have passed this trait down to her children as well since they frequently do the exact same thing.
As these Reddit critics pointed out, doing this makes it seem as though Jenner is incapable of handling any serious discussion. Other posters chimed in, saying that Jenner's behavior is "typical narcissist behavior" and that because Jenner manages their careers, she "doesn't need to respect their needs."
Whatever the reasoning, it does certainly seem as though Jenner really tries to avoid direct confrontation, at any cost.