'KUWTK': Why Kourtney and Scott Won't Get Back Together in Front of the Cameras
Kourtney Kardashian is the mother of three young children, the founder of her own lifestyle website, and a star of Keeping Up with the Kardashians.
Still, most fans know her best for her long-term, on again off relationship with Scott Disick, the father of her three kids. Kardashian and Disick's relationship was at the forefront of many storylines on Keeping Up with the Kardashians, before crashing and burning in epic style.
However, fans on Reddit recently discussed the possibility of the two renewing their romance and how Kardashian and Disick would handle such a high-profile relationship these days. 
How did Kourtney Kardashian and Scott Disick meet?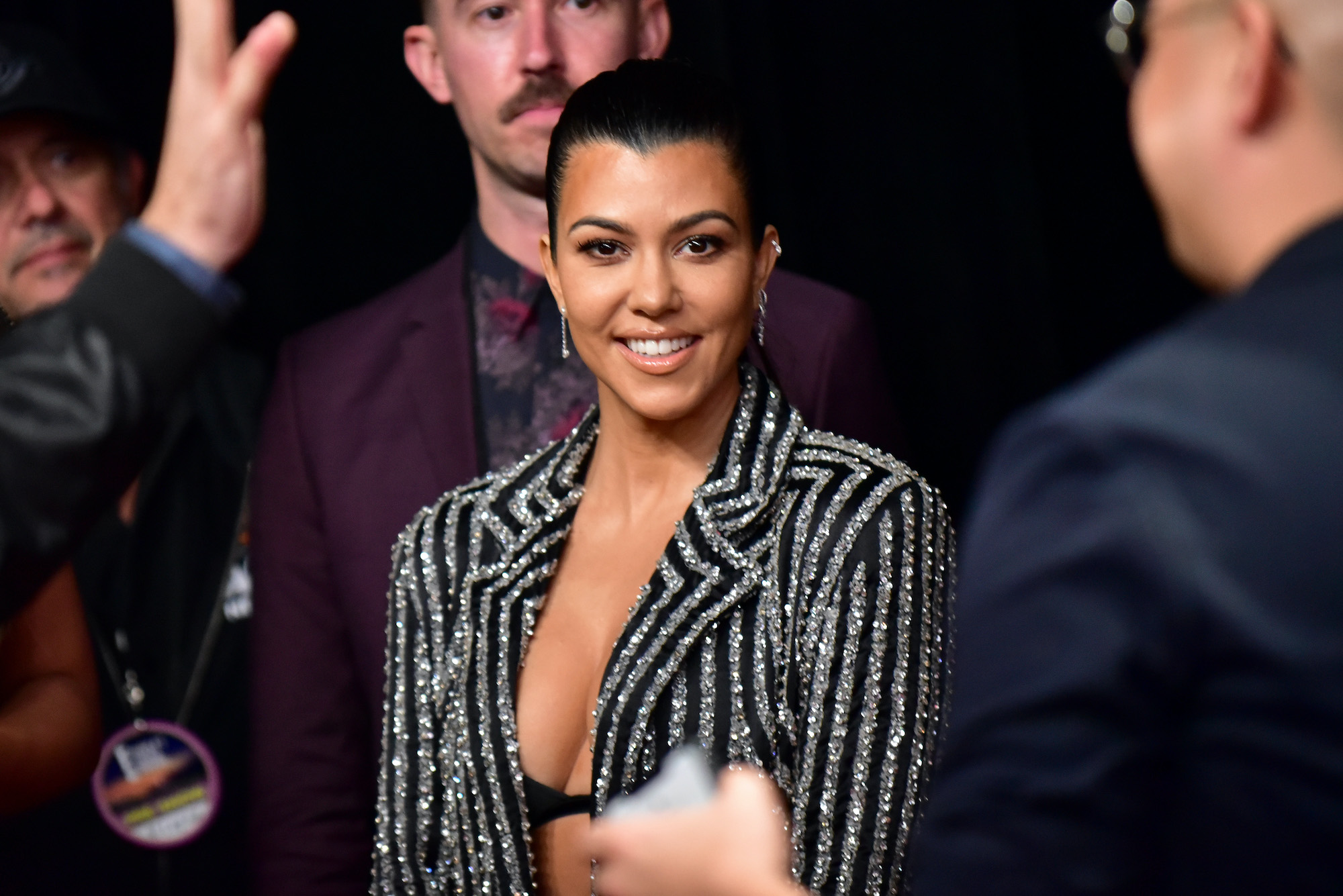 Kourtney Kardashian and Scott Disick go back many years — to well before Kardashian began starring on the family's new reality show, Keeping Up with the Kardashians.
The two first met in 2006, at a house party thrown by Joe Francis, the founder of Girls Gone Wild. Disick and Kardashian hit it off right away and began dating. Their romance, including an early pregnancy scare, was well documented in the debut season of Keeping Up with the Kardashians in 2007.
In 2009, Kardashian and Disick welcomed their first child, Mason Dash Disick. Although it was a happy time for the couple, Disick's hard-partying ways threatened their romance, and they had a number of serious arguments. Still, they remained together — and in 2012, they had a daughter named Penelope Scotland, followed by a third child in 2014, a boy they named Reign Aston.
Only a few months after Reign's birth, Disick and Kardashian decided that they simply weren't compatible anymore, and in 2015, they announced their split.
Kourtney Kardashian and Scott Disick went through a public breakup
Both Kourtney Kardashian and Scott Disick moved on to date other people after their breakup. Kardashian stepped out with a young model not long after the split, while Disick entered a romance with Sofia Richie.
For the past several years, Kardashian and Disick have been pursuing their own interests, all while working together to co-parent their children.
Still, many fans have held onto hope that Kardashian and Disick might one day get back together. After all, the two have years of history between them and share the connection of three young children. Considering the two are now single, it is very possible that Kardashian and Disick might pursue a renewed love affair. 
Fans believe that Kourtney Kardashian and Scott Disick could reunite in private
Recently, some fans on Reddit discussed the possibility of Disick and Kardashian getting back together. Some fans speculated that even if the show continues to tease the idea of a Disick/Kardashian reunion, the two will keep their romance quite private, if they do get back together.
"If Kourtney and Scott were going to get back together (heck if they already aren't) I don't think Kourtney would let it be on the show she said she isn't showing her relationships anymore and I don't blame her," one poster stated.
The poster has a point — Kardashian previously stated that she would be taking a big step back from Keeping Up with the Kardashians in upcoming seasons and that she wants to focus more on her family, and less on fame. 
Another fan admitted that, for all of their previous issues, Disick and Kardashian might be good together: "They have but grown so much, I hope they end up back together and move up and on from here on."
While there's no telling what might happen between Disick and Kardashian in the future, it is a good bet that the Kardashian family will continue to tease the situation, inciting viewers to further speculation.